About Budget Yarn Reviews
About Budget Yarn Reviews
If you're here at Budget Yarn Reviews, chances are you love yarn.
So do I! I'm Ninnah, and I'll be your host as you peruse posts on yarn, knitting projects, tips and tricks & more. Please allow me to share a little bit about myself and why I started this blog.
I crocheted night and day as a kid. There was a period of time during my pre-teens where I took a ball of yarn and a crochet hook with me everywhere I went. Especially when I was being dragged along to Bible studies or other social events where there were no kids my age. I just sat, crocheted and listened to the adults. As a highly anxious child, yarn and crochet was a great outlet for me.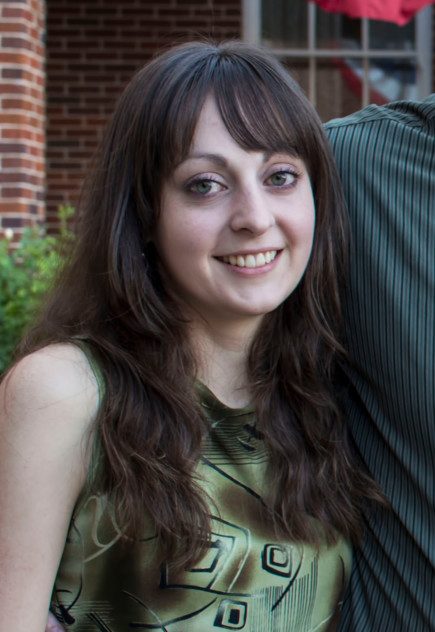 How I Became a Crocheter Turned Knitter
Over the years, I lost touch with my love for yarn and needlecraft. Between jobs, friends and responsibilities, it disappeared from my life. It wasn't until I decided to "retire" from Software Engineering that I rediscovered it. After three startups, I was burnt out and trying to recover from the fallout – mentally & physically. That is a story in itself, but part of the happy ending is I rediscovered my love for yarn through knitting.
When I started knitting, I learned there was a whole world of yarn that crochet never introduced me to. The universe of crochet I lived in (with aunts, cousins, grandmothers, etc) never went beyond picking out your favorite color of Red Heart Super Saver. To discover that there were yarns made of wool, cotton and even bamboo was eye opening. And don't get me started on different yarn weights!
Knitting taught me how to think about yarn in a way crochet never did.
Streamlining the Search for Quality Yarn
With all this newfound knowledge of yarn, it was inevitable that the question of yarn quality would surface. Sometimes I would try a new yarn and discover a new favorite. But other times I would curse and wonder how such a bad yarn could have sold. I was particularly appalled when it happened at higher price points. How could $13 skeins of yarn be worse to work with than the average $5 acrylic?
That brings me to the birth of Budget Yarn Reviews. I had learned to start checking yarn ratings on Ravelry to try and avoid the bad yarn purchases. But for some yarns these ratings were completely absent. Or you could see clear bias by raters for reasons that did not accurately reflect overall yarn quality. Not to mention all the ratings with a complete lack of detail!
I wanted to create data oriented yarn reviews that truly reflected what a yarn was like to work with, wear and wash. And I wanted to do it for yarns that just hit store shelves to help people like me, standing there holding a skein wondering if it was going to be worth buying. That said, let me give you a rundown of what kind of information you'll find on Budget Yarn Reviews.
What to Expect from Budget Yarn Reviews
All of the posts on Budget Yarn Reviews are categorized in a few ways. First, there are Yarn Purchase posts that will introduce you to a yarn I just couldn't resist. Second, the Project posts will give you ideas for how to use a yarn. Finally, you have the Budget Yarn Review. This will be the summary of the yarn once it's all said and done, based on a few distinct data points. More on that below.
Although this blog is Budget Yarn Reviews, I will review more expensive yarns from time to time. Even budget yarn shoppers are willing to splurge every now and then. Usually saying the yarn is going to be a gift knit is enough to justify a splurge. 😉
Purchase Posts: Analyzing Yarn Affordability
In purchase posts, I break down prices of yarns to a per yard price. Why price per yard and not per gram? Calculating price per gram may be a more accurate representation of value for the amount of fiber you are getting. But patterns will usually list required amounts of yarn in yards. Thus I've determined price per yard is the most useful information when budgeting the cost of a project.
Think of this like when you're grocery shopping and you're breaking down an item to a price per ounce or price per pound to find the best deal. Same thing, but for yarn! I'll also use the price per yard to give you an idea of what various projects may cost. All of this information is based on yarn prices and discounts available at the writing of the post and may change over time.
All skein estimates for projects in the pricing tables are based off of personal projects and projects I've discovered on Ravelry. I make absolutely no guarantees in regards to this data. I am sharing it with you to help you make your own educated decisions. Read about this and other legal disclaimers on the terms of use page. When purchasing your own skeins, please refer to your chosen pattern to ensure you have the correct yardage.
Project Posts – Paid & Free Pattern Recommendations
If you're like me, you buy yarn without knowing what exactly you're going to make with it. Usually I direct my browser toward Ravelry and spend hours browsing through projects to find just the right thing to make.
Pattern searching is more than just finding patterns that use the same amount and weight of yarn. What if you want to learn a new skill like brioche? Colorwork? Lace knitting? How do you know if a pattern is going to be too hard or too easy? Finding patterns can be daunting.
Project posts are intended to direct you to great patterns without spending hours combing through projects on your own. I'll typically provide comments on whether a pattern was beginner friendly, if there was anything I did differently and the like.
Yarn Review Posts: The Review Process
When I buy a yarn, I try and find out everything I can about how easy it is to work with, how easy it is to care for and how well it wears. With these things in mind, all of the yarn reviews focus on 4 main data points: Availability, Workability, Wearability & Durability.
Unfortunately, evaluating yarn takes time. Especially when trying to get a gauge on durability. I'm working to revise my review process to bring reviews to readers as fast as possible. But until I get this perfected, know that I will always be sharing what data points I can in the purchase and project posts.
For example, if a yarn shows up with a totally different weight than what was listed, you'll hear about it in the purchase post. I will share information on workability in a project post if a yarn was particularly polarizing. If I can offer a preview of the final review, I will. The goal is to help you make educated yarn purchase decisions.
Finally, Start Searching for Some Yarns!
If you made it this far, you deserve a virtual high five! This page was long, but shortening it did not feel appropriate.
This is where I release you into the wild that is Budget Yarn Reviews! Go browse the home page to look at some recent posts, or enter a yarn name/brand into the search. You can always contact me if you have yarn suggestions or questions.
A final note about how I keep this blog running. I maintain affiliate relationships to earn commissions on purchases you make through my links. Earning a commission on your purchases does not affect the price you pay, but it helps pay for my web hosting. I have no special relationships with individual retailers, brands, etc. I'm still paying for yarn and tools just like you and my opinions are 100% my own.
Now go buy some yarn!