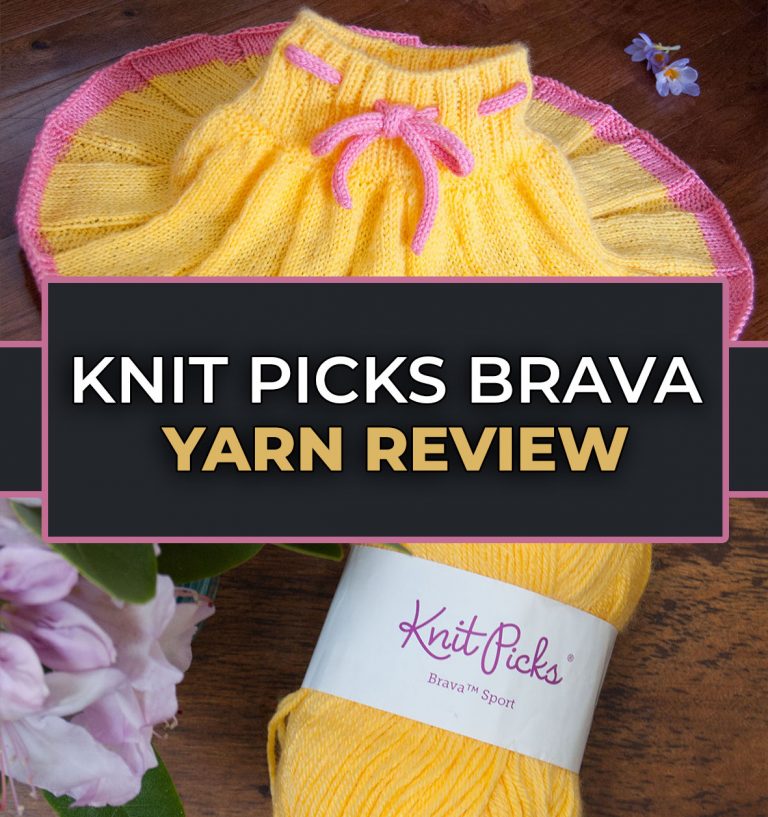 When Color is King: A Knit Pick's Brava Review
When Color is King: A Knit Pick's Brava Review
I hate giving away the ending in my post titles, but the internet insists that a catchy title is the way to go. So although you can generally guess what my Knit Pick's Brava Review is going to say, please read on anyway?
Availability of Knit Pick's Brava
As part of the Ultimate Acrylic Yarn Comparison, I provided availability ratings based on how easy a yarn was to find. The more places you could find it online (and in store), the higher the score. Brava, sold by Knit Pick's, is only available through the Knit Pick's website. Unless, of course, you're buying second hand from eBay or Ravelry. Unfortunately, not much can be done about this, and Brava gets a low availability ranking of only 4 out of 10.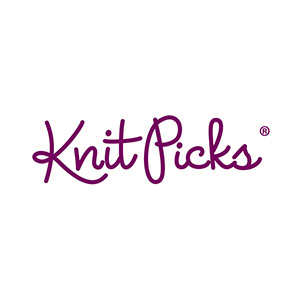 Is Knit Pick's Brava soft?
If you're familiar with the ranking chart from the Ultimate Acrylic Yarn Comparison, you already know the answer to that question. When comparing swatches side by size, both before and after washing, I did not find Brava to be one of the softest yarns. In fact, it was in the bottom half of all the softness rankings.
Since all the swatches were completed, I knit a couple projects using Brava. This includes the Skirty Soaker and Veggie Mobile. I still stand by my (& my husbands) rankings of the swatches, but I do feel less strongly about the lack of softness than I did a year ago. I would absolutely pre-wash it a bit to remove the prickle before gifting. But I think the average individual would still find it acceptable to wear. Why do I think this?
Well, I advised in previous postings that it not be used for baby knits. But I obviously disregarded my own advice when I knit the skirty soaker. Although I still wasn't a huge fan of how it felt, my sister didn't make any comments about it one way or another when trying it on my baby niece. In fact, she probably thought it felt soft since the previous item I had sent her was the Flax Sweater! For that knit, I used Loops & Threads Impeccable, the least soft of all the yarns, knowing it would be worn over other clothes.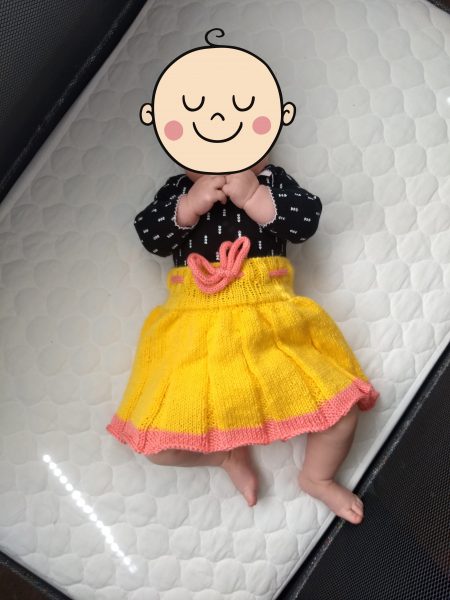 The real question will be whether or not baby seems to have any reaction to the yarn when wearing, which will hopefully happen this summer. She still has to grow into it a bit. 🙂
The Workability of Knit Pick's Brava
My initial reaction to Knit Pick's Brava was that it wasn't that bad to work with. It squeaked horribly with aluminum crochet hooks, but otherwise I couldn't articulate anything particularly bad about working with it. There was still a general feeling of dislike, but I couldn't explain why.
After working so many projects with Brava, I think it was honestly just me noticing the lack of softness. It worked up nicely for the skirty soaker. But I still didn't enjoy the knit simply because Brava isn't squishy & soft like my favorite yarns.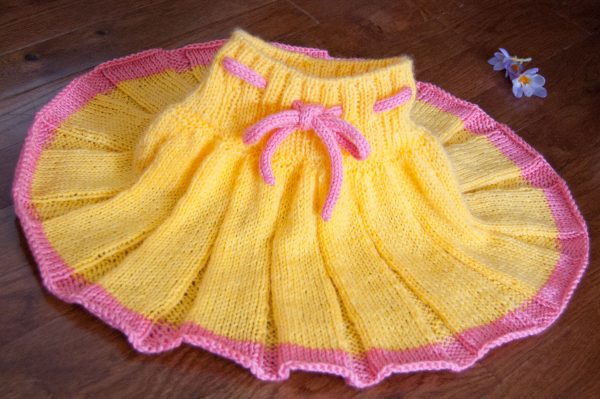 So although I originally gave it a 4 out of 10 for workability, I think that may be unfairly low (for knitting anyway). My rating may have been influenced by my perception of softness. I'm debating whether to increase it to 5 out of 10, or if softness being a factor in my perceived workability is actually valid.
Is Knit Pick's Brava durable?
Again referring to my ranking chart, Brava ranks 6 out of 10 for durability. Now before you think I'm being unfairly harsh towards Brava, I put Brava in the AVERAGE wear category. Which isn't that bad, as you can see from the photo below. All yarns in this category received a 6/10 rating and it included many other popular yarns. If 6 out of 10 seems low, it just goes to show how amazingly durable many of the anti-pilling yarns on the market are.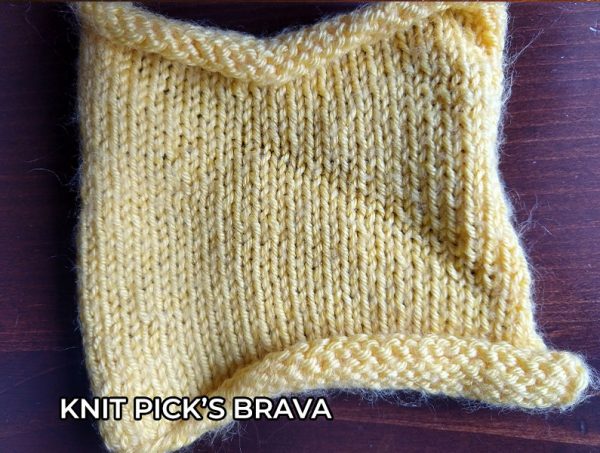 So this rating isn't a testament AGAINST Knit Pick's Brava, but rather a testament for how amazing these new anti-pilling yarns are.
Putting it All Together: Concluding the Knit Pick's Brava Review
With the most importance given on softness and durability, I gave Brava a 5.1 out of 10 ranking. I know this feels harsh for a yarn that is so well loved. But every time I look at the individual metrics, I decide that this score is indeed correct.
As I hinted at above, Brava isn't necessarily the problem. Rather, the problem is I found so many other AMAZING yarns to compare it to. The types of acrylic yarns being offered today are different than what there was 10 years ago. The different plies and anti-pilling technologies are blowing traditional yarns out of the water. A yarn like Brava could hold it's own back when it only competed with Red Heart or Loops & Threads. The price point has definitely stayed affordable, so it's got that going for it!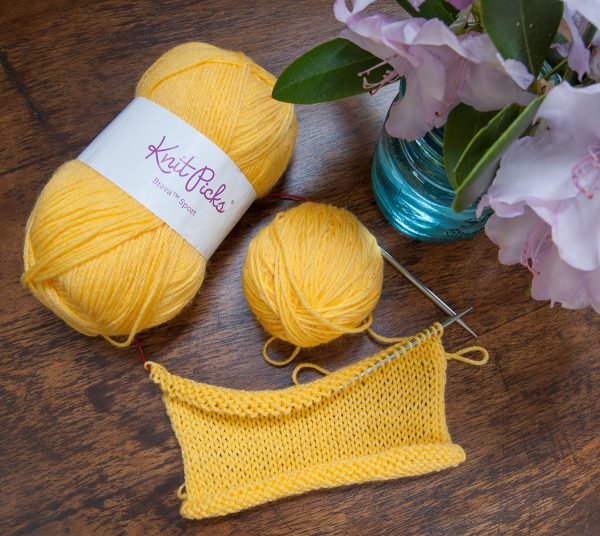 One reason why Brava ranks lower than the traditional acrylics in my list, is that it's just not readily available. But what Brava does have that many traditional acrylics don't is a WIDE and WONDERFUL range of colors. If you prefer stellar color options to in store availability, softness and durability, Knit Pick's Brava may be for you.
This isn't the glowing Knit Pick's Brava review I expected to have when I bought Brava, and I'm a little disappointed. But I am not completely ruling it out and will consider buying it again if I see a great price on a color I love.
I'm looking forward to doing other Knit Pick's yarn reviews, as some sort of redemption. I included Dishie in the upcoming Cotton Crafting Yarn Comparison, and I can already tell it will fare much better!
---
Featured in this Post
Brava is available in multiple yarn weights, ranging from bulky to sport weight. Although Brava isn't the softest or most durable yarn, it is available at a very reasonable price point in a wide variety of colors that is hard to beat!