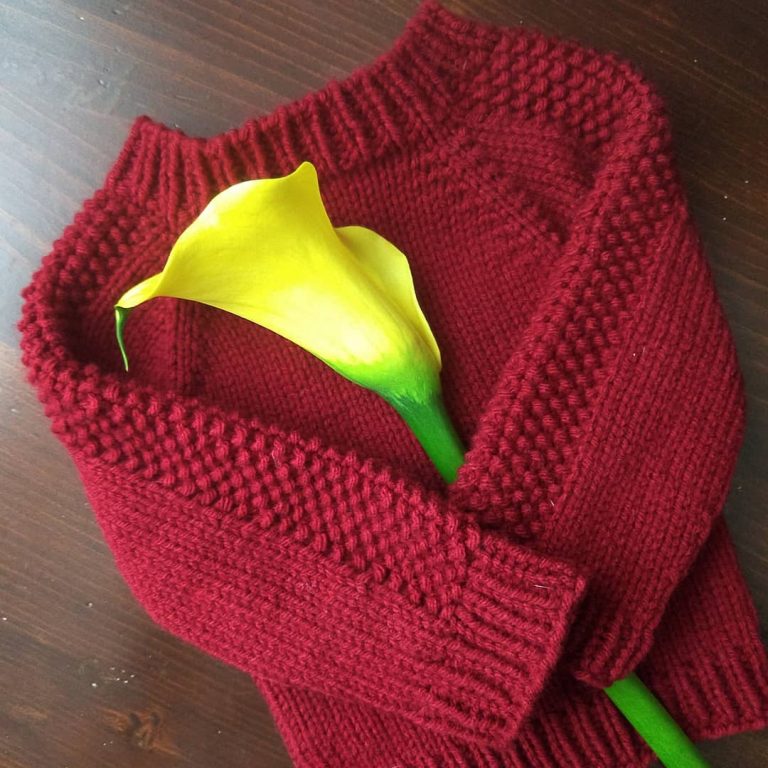 Flax Sweater (for Baby) In Loops & Threads Impeccable
Flax Sweater (for Baby) In Loops & Threads Impeccable
With the Ultimate Acrylic Yarn Comparison (mostly) closed, it's time to start sharing projects for each yarn! First up is a baby sized Flax Sweater (pattern by Tin Can Knits), a great option if you're looking for Loops & Threads Impeccable pattern ideas. Find a link to the pattern at the bottom of today's post.
About the Ultra Popular Flax Sweater
Unless you're brand new to knitting, you've probably seen the Flax Sweater knitting pattern on Ravelry. Flax is insanely popular, particularly among individuals looking to knit their first sweater. Why? Tin Can Knits has done an incredible job with this pattern.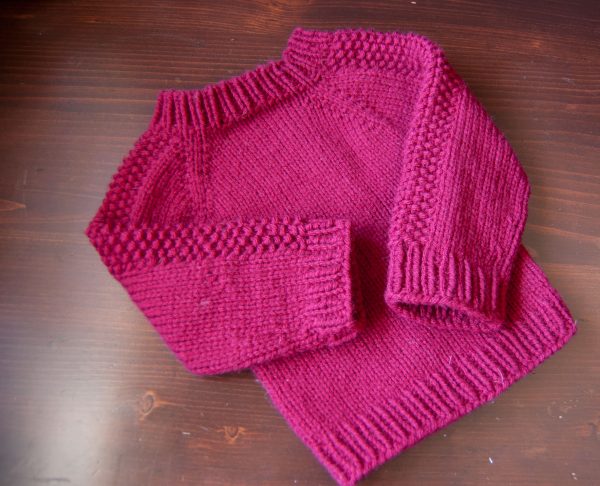 Flax is available in a whopping 17 sizes (from 0-6months to 4XL); it is worked in the round for an easy, seamless construction; AND it just so happens to be free! Free patterns can sometimes be a little unclear or ambiguous in their instruction, but not Flax. This pullover pattern is very high quality with excellent detail.
The simple raglan construction is made more eye catching by the garter stitch panel that runs down the sleeves. There is no waist shaping, making this pattern suitable for men or women.
Little Baby Kate's Christmas Sweater
When I started knitting my baby sized Flax sweater (0-6mos), I had no idea if I was going to have a niece or a nephew! But I did know the new addition to the family was going to be due at the beginning of December. Choosing to make a red Christmas sweater seemed like a no-brainer way to get a head start on baby knits while remaining gender neutral. Since then I've found out I'm going to have a little niece named Kate!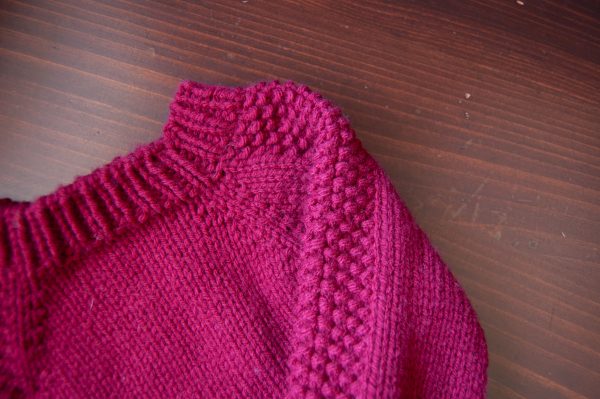 I'll admit, I'm not a big fan of garter stitch. It's very easy to knit, but I've never found it visually appealing. I chose to substitute seed stitch when working on the sleeve panel, and I'm very happy with how it turned out! With the clear instruction of this pattern, you could substitute a variety of textured stitches to make the Flax sweater more to your liking.
Knitting with Loops & Threads Impeccable
When I did my initial swatches of Loops & Threads Impeccable, I found the yarn to be stiff and hard on my hands. This trend absolutely continued throughout most of knitting of Kate's sweater. But I did make a discovery.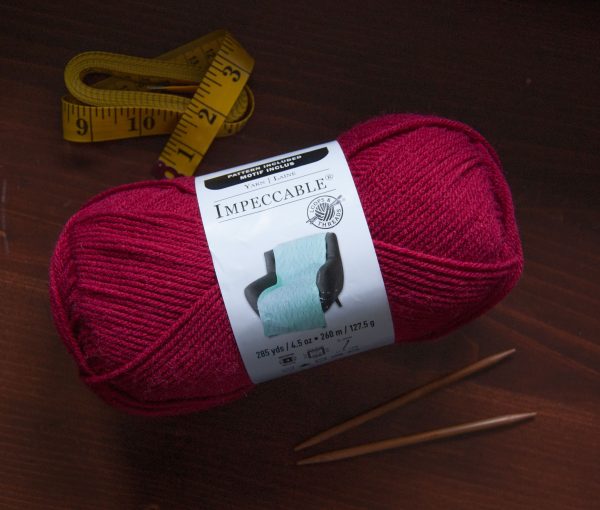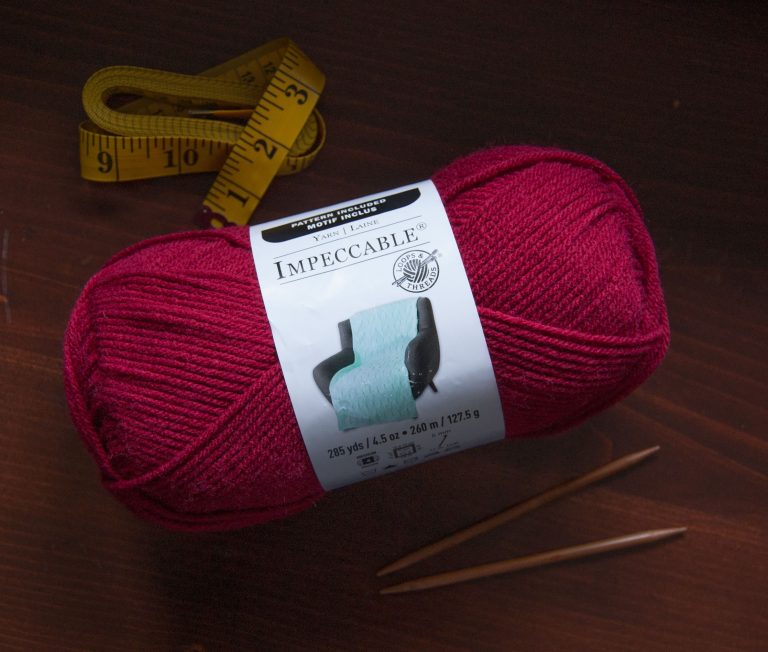 I knit the body in the round with my go-to Chiaogoo Stainless Steel circulars, but those tiny baby sized sleeves were just too annoying trying to knit with magic loop. After some struggle, I finally decided to use double pointed needles for the first time. I reached for the cheap bamboo DPNS I bought on eBay.
I was surprised to find that I actually really enjoy DPNS more than magic loop. But I was more surprised to find that bamboo needles reduced the hand pain from working with Impeccable. As an added bonus, it reduced the yarn squeaking! Working the sleeves of this sweater was actually bearable.
If pre-washing the yarn softens it enough to make it less stiff, Loops & Threads Impeccable may become one of my go-to value yarns. I'll have to put that to a test with a future baby sweater.
---
Featured in this Post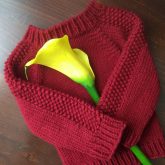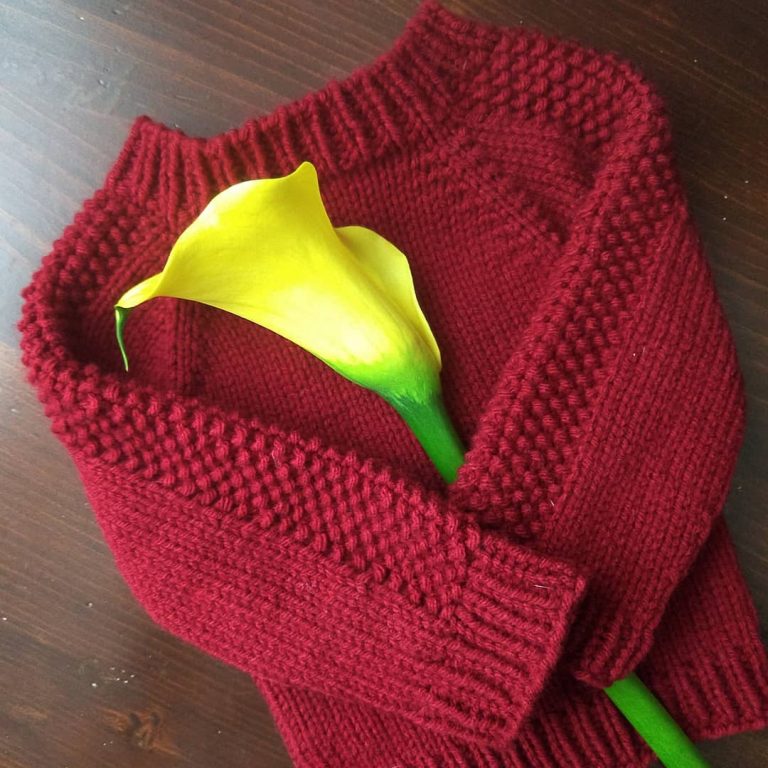 Download for Free today! I knit the baby Flax for little Kate in Loops & Threads Impeccable, available exclusively at Michael's stores. If you're looking for Loops & Threads Impeccable patterns, I would recommend Flax!