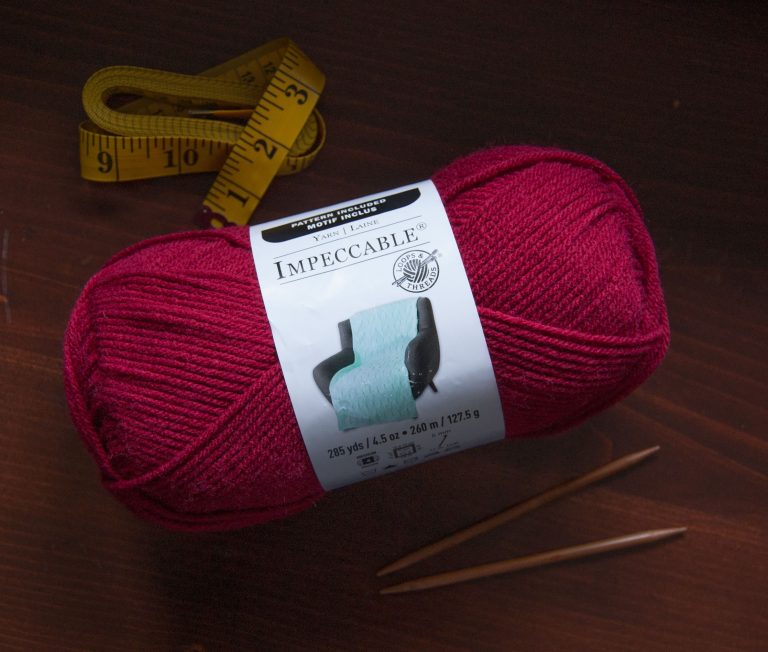 Loops & Threads Impeccable Yarn
Loops & Threads Impeccable Yarn
Loops & Threads Impeccable is a contender in the Ultimate Acrylic Yarn Comparison! It is impossible to represent store brand acrylic yarns without the worsted weight store brand value yarn from Michael's. Offered in 60 solids, 14 ombres, and 5 tweeds, you're bound to find a great colorway for any project. Learn more about the comparison here.
I'll be honest. I have never been a fan of value acrylics. But when I decided to do the Ultimate Acrylic Yarn Comparison, I knew it would be impossible to do a yarn comparison without representing these low cost yarns. Up for consideration today is the well-known, budget-buy Loops & Threads Impeccable!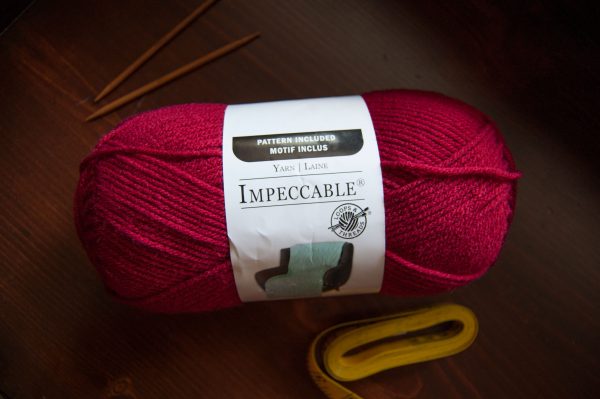 Loops & Threads Impeccable Details
Offered exclusively by Michael's stores, this acrylic yarn is machine washable and dryable, as all value acrylics should be! Impeccable is sold in a wide variety of colors and styles, but the solids are available in 4.5oz skeins. Every solid skein contains 285 yards of durable, 4ply value.
If a 285 yard skein isn't large enough for you, Michael's has started selling an Impeccable Big! extra-value ball. These skeins weigh a whopping 14oz and have 885 yards – a little more than three times the yardage of a regular ball of Impeccable. Unfortunately, you'll only find Impeccable Big! in 15 solid colorways.
Affordability of Impeccable Yarn
The 4.5 oz, solid color skeins of this yarn are a very affordable $0.012/yard at regular price. If you buy an Impeccable Big! skein, the value only decreases a fraction of a cent to $0.011/yard. Small skein or large skein, the best value is to always buy at a sale price! On sale you can score this yarn for only $0.007/yard.
| Yarn | Price | Price/Yd |
| --- | --- | --- |
| 1 Skein Regular Price | $3.49 | $0.012/yard |
| 1 Skein Discount Price | $2.09 | $0.007/yard |
| Project | Reg. Price | Sale Price |
| --- | --- | --- |
| Cowl (1 Skeins) | $3.49 | $2.09 |
| Sweater (5 skeins) | $17.45 | $10.45 |
| Blanket (9 skeins) | $31.41 | $18.81 |
If you're a regular shopper at Michael's, you know that you don't always have to wait for a sale. There is always a 40% Off Regular Price Item coupon available when you join Michael's Rewards.
First Impressions of Loops & Threads Impeccable
As I admitted above, I really didn't want to knit with a cheap, value acrylic. But when I swatched this yarn I found I didn't mind it as much as I thought I would, at least for basic stockinette.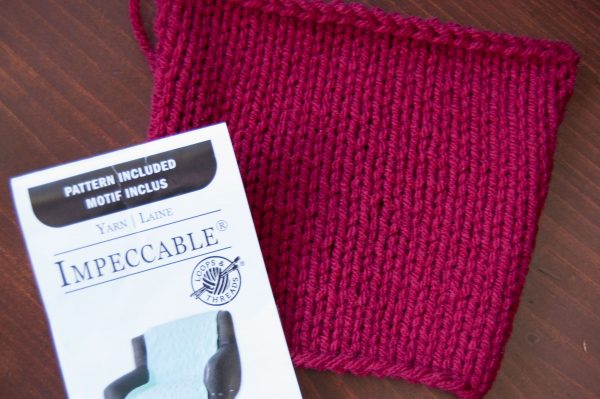 My biggest takeaway from working a swatch with Impeccable is that this yarn is stiff and rigid. Although no acrylic yarn will have the beautiful elasticity of wool, many of them are plied such that you have some give. But not Impeccable. I am not able to spend long periods of knitting with this yarn because of the ache that develops in my hands.
The stiffness and rigidity of Impeccable will make it suited to home projects like crochet baskets. The combination of the wide color selection and rigidity would make it a great candidate for amigurumi projects! Particularly since I found that Impeccable is much nicer for crocheting than knitting.
If nothing else, going through the motions of my yarn comparison is destined to help find the best yarn for the best use cases.
Have you used Loops & Threads Impeccable? Share your project photos with me on Facebook or Instagram!
---
Featured in this Post