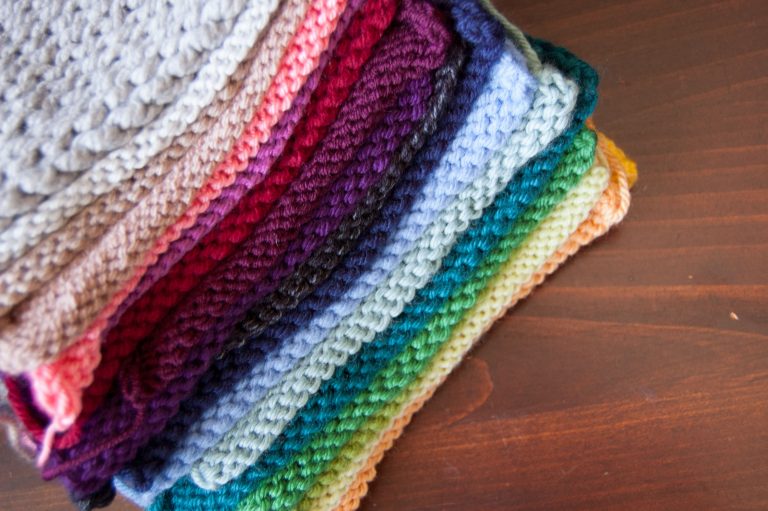 Introduction to the ULTIMATE Acrylic Yarn Comparison
Introduction to the ULTIMATE Acrylic Yarn Comparison
Today I am excited to tell you about a project I've been keeping under wraps for the last month. I am dubbing it, "The ULTIMATE Acrylic Yarn Comparison" and in a moment you'll see why.
Rather watch than read?
The following video is a condensed version of this post, without all the extra details and plenty of moments where I say something that make zero sense. I apologize for the low quality, my webcam is kind of old!
Otherwise, please stick with me through this long post.
I'm not usually very active in online communities (I'd rather be knitting). But recently I joined a few beginner knitting groups on Facebook. It's been a wonderful experience to see other knitters supporting each other by answering questions and making recommendations! But I began to notice a trend.
One of the most common questions asked in these groups is "What yarn should I buy?" Posters were bombarded with recommendations for best yarns. Here's a sampling of what these posts usually look like: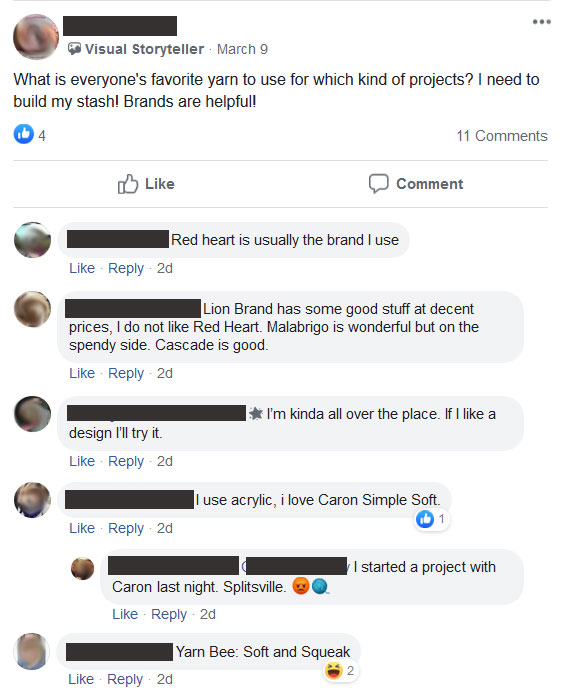 Like in the screenshot above, there were so many contradictory recommendations. The posters still did not have a great answer to their question.
I decided that I could do my part to help remove the ambiguity and provide a detailed and data-driven comparison of many of the recommended acrylic yarns. This post right here is Part 1 in a new series where I intend to do just that!
How I Chose the Yarns for this Comparison
Selecting yarns for comparison was not an easy task. But I came up with a few key requirements to start building my yarn list. My criteria was:
All yarn must be 100% acrylic. No polyester or blends, no matter how popular.
Skeins must be easy to find either in store or online.
The yarn needs to be reasonably popular or have a special feature worth comparing.
Colorways should be primarily solid colors – no gradients, ombres or variegated yarns.
Even with this criteria, I had an incredibly large pool of candidates! My goal was to represent many of the fan favorites, but also highlight differences between ultra cheap value yarns and higher priced acrylics.
I could have focused solely on big ball value yarns or anti-pilling yarns. I chose not to for the simple reason that it doesn't provide insight into acrylic yarns as a whole. Yarns having similar traits will get individual comparisons of their own, but for now I'm interested in evaluating the big picture.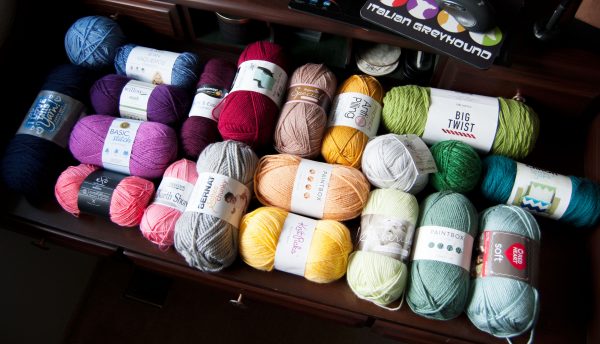 The Yarns I'll Be Comparing
With much consideration, I was able to come up with a starting list of 20 candidates. The yarns up for comparison are (in no particular order):
Over the next several weeks, I am writing introductory posts on each yarn (or updating an existing one) to explain why each yarn was chosen for participation in the Ultimate Acrylic Yarn Comparison.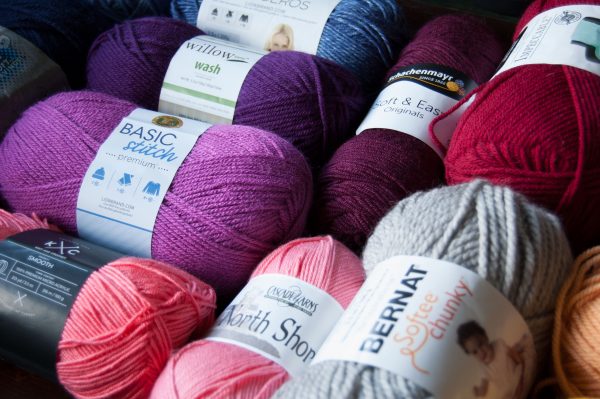 How I Am Determining the Best Acrylic Yarn
Using my existing review format as a template, I am going to be comparing all yarns on four data points: availability, workability, durability & wearability.
All yarns receive automatic high scores in availability since that was one of my criteria to begin with.
Yarn Workability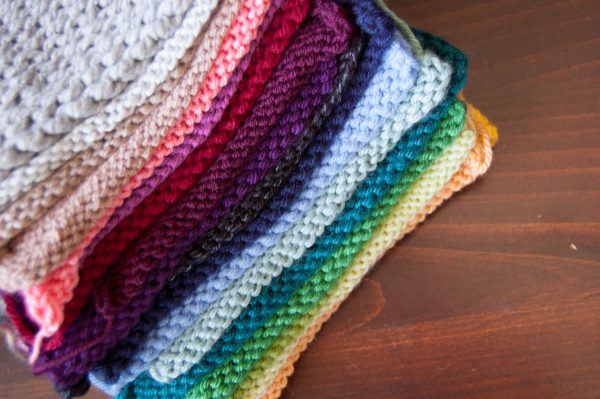 To determine workability, I am doing an absurd amount of swatching! First, I swatch each yarn with the recommended size knitting needle. Next, I frog my swatch. Then, I reuse the yarn to crochet a swatch and gather data on crochet workability. Sound like lots of work? Yes, it is! And I don't stop there. I continue by frogging the crochet swatch, and I knit the yarn one final time with a set of blunt(er) point knitting needles.
Why so much swatching? First, I want to determine how well each yarn holds up to frogging. Second, I want to provide data on whether yarns work up differently in knit versus crochet. Finally, I'd like to note any differences in how knitting needle tips affect criteria like splitting or squeaking.
Yarn Durability
To evaluate durability, all swatches are laundered week after week until I'm able to simulate normal wear and tear. I will be posting status updates after 10 washes, 20 washes and 40 washes and provide visuals showing pilling and any other signs of wear.
When laundering swatches, I am letting them run wild in my regular loads of laundry. They are not contained to a garment bag and will receive the same treatment as your average pair of socks. I am ignoring all special care instructions (dry flat, for instance)! When you buy acrylic, you typically make this decision because you DON'T want special washing requirements. So I'm ignoring the label recommendations.
Yarn Wearability
I will be most lax in evaluating wearability. It would take years to knit sweaters in all of these yarns. I will instead be providing softness rankings (both before and after washing). Eventually I will be knitting hats or other small wearables in all these yarns, but initially you will all have to be content with softness ratings.
I am ranking softness at three points throughout this process. First, I'll compare how soft the yarn feels in the skein. Second, I'll rank the yarns for softness when swatched. Finally, swatches are compared for softness after washing.
How to Follow this Yarn Comparison Series
Be sure to stay tuned for posts on individual yarns! You'll learn why they were chosen for this comparison. After the yarn posts are complete, you can check back weekly for updates on softness, workability, etc. At the end of this series, I'll have a final summary where I will have all the yarns ranked in a nice neat chart!
One of the easiest ways to stay in the loop on this comparison is to follow me on Facebook! All new updates are shared to the Budget Yarn Reviews Facebook feed for your convenience.
Are you as excited about this comparison as I am? Visit me on Facebook and tell me which yarn you're most interested in learning about!