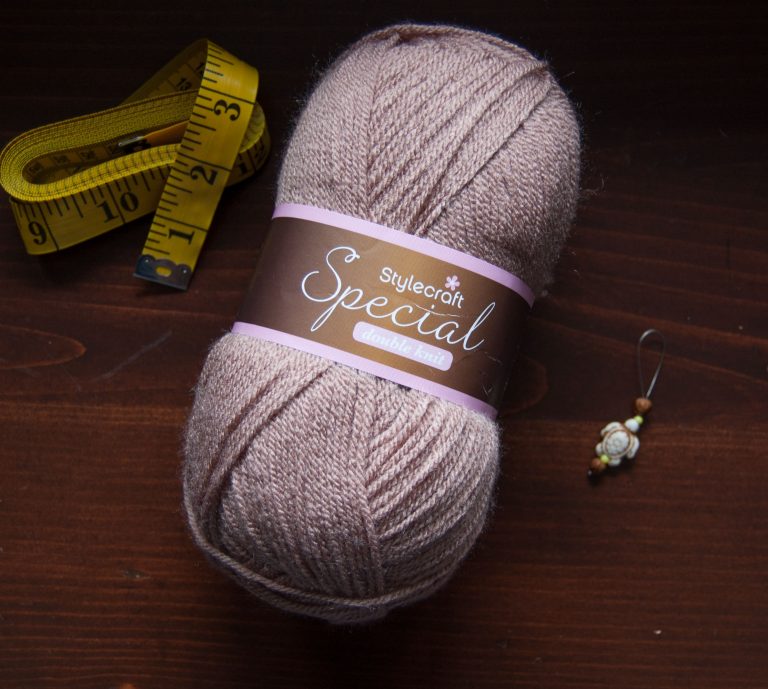 Stylecraft Special DK
Stylecraft Special DK
Stylecraft Special DK is a contender in the Ultimate Acrylic Yarn Comparison! I chose Special DK because it is the most popular Stylecraft yarn on Ravelry with over 50k projects! The Stylecraft brand won multiple honors in the 2019 British Knitting & Crochet awards. I just had to include this popular British yarn! Learn more about the yarn comparison here.
In case you hadn't already figured it out…. this blog is written by an American with a fondness for all things British. But we can talk more about that later. What I'd like to discuss today is an acrylic yarn that is very popular "across the pond" and has even appeared in the British Knitting & Crochet Awards! Allow me to introduce Stylecraft Special DK.
Stylecraft Special Double Knitting Details
Before we discuss Stylecraft's many accolades, let's examine the ball band for Special DK (Double Knitting). This 100% premium acrylic yarn is made in Turkey for Spectrum Yarns. Spectrum Yarns is a family run textile mill in West Yorkshire that manufactures yarn for their own knitwear brands, as well as the hand knitting brand, Stylecraft.
One 100g skein of Special DK contains 322 yards of 3 ply acrylic yarn. You can safely send this yarn for a tumble through your machine washer and dryer. The "Special" line of Stylecraft yarns is also available in Aran and Chunky weights.
A side note on skein weight in the UK
As an interesting (maybe not to most of you) rabbit hole, the yarn label has a special notation below the skein weight. It says " 100g in accordance with BS 984: 1990″. A quick google search shows that this is a British Standards regulation for determining the net mass of retail packages of knitting and rug yarns.
You can't read the full regulation online…. not without paying over 100 pounds to get a PDF copy. But the table of content mentions moisture allowances and determining dry mass. Looking at indirect sources, the gist is that the laws allow for up to a 4.5% variation in weight in a 50g ball of yarn! By my math, that means a variation of 14-15 yards in my skein of Stylecraft Special DK is possible? And legal? Who knew?
If that's not a reason to weigh your skeins before you start a project, I don't know what is. At least for those of us that enjoy playing yarn chicken!
Affordability of Stylecraft Special DK
Residents of the United States are going to find Special DK online at Lovecrafts where the regular list price is $2.95/skein.
I have been trying to keep an eye on what the regular sale pattern is for Stylecraft yarns, but it isn't as consistent as sales on yarns like Paintbox. I have seen it priced as low as $2.21/skein so that is the discount price I will use today.
| Yarn | Price | Price/Yd |
| --- | --- | --- |
| 1 Skein Regular Price | $2.95 | $0.009/yard |
| 1 Skein Discount Price | $2.21 | $0.006/yard |
| Project | Reg. Price | Sale Price |
| --- | --- | --- |
| A Cowl (2 Skeins) | $5.90 | $4.42 |
| Sweater (6 skeins) | $17.70 | $13.26 |
| Blanket (15 skeins) | $44.25 | $33.15 |
Even a small discount can have a huge impact on affordability. Especially on large projects! I was incredibly surprised to see the large number of blankets in the Ravelry pattern ideas for this yarn. I think it may be due to the large color selection. Fifteen skeins seemed to be the average quantity required.
First Impressions of Stylecraft Special Double Knitting
Working a swatch in a yarn isn't the same as committing to an entire project, but it does give you a general idea of what you're in for.
Having worked the same strand of yarn for three different swatches – two knit, one crochet – I'd like to think I have a pretty good feel for what it would be like to work an entire project in Stylecraft Special DK.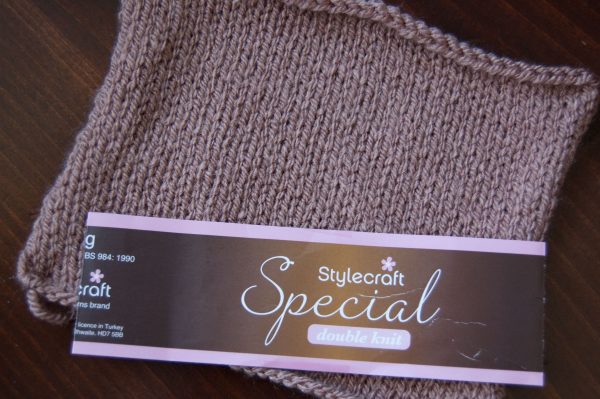 The good news is that I have no complaints! I didn't experience squeaking or splitting, and I had an enjoyable experience. My experience overall was very neutral. It held up to frogging, didn't split and didn't squeak. Quite the complement for a yarn this affordable!
But let's allow the voices of British knitting & crochet community weigh in here. Stylecraft as a brand has won several honors at the British Knitting & Crochet Awards. Most notably, they have been awarded FIRST PLACE for Best Value Yarn Brand, Best Yarn for Toys*, Best Overall Yarn Brand, AND Best Yarn for Crochet from 2016 to 2019 (most recent award year as of this posting). They also consistently have honorable mentions in the sock and baby yarn categories.
For you crocheters, Stylecraft Special DK was specifically called out as the best yarn for crochet in 2016. Twenty sixteen was the first year they included a crochet category, and they actually awarded the honors to a particular yarn line rather than just the brand as a whole.
Talk about having a great reputation! I'm really excited to try a full project in this yarn and see what all the hype is about.
Have you used any Stylecraft yarns before? Share your thoughts on this yarn in the Budget Yarnaholics group on Facebook!
---
Featured in this Post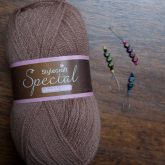 *The Best for Toys category was introduced in 2018 and was not a category in 2016 and 2017.