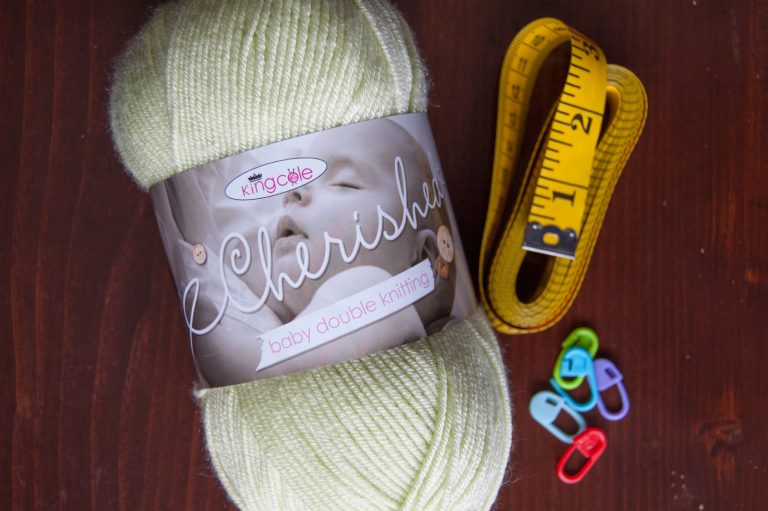 King Cole Cherished DK
King Cole Cherished DK
King Cole Cherished DK yarn is a contender in the Ultimate Acrylic Yarn Comparison! King Cole is an honorable mention in multiple categories at the British Knit & Crochet awards, and I decided I should include a second value yarn from across the pond. Learn more about the yarn comparison here.
Earlier this week, I introduced you to British favorite, Stylecraft Special DK. Today I am going to provide an overview of another fan favorite from the United Kingdom – King Cole Cherished DK. The King Cole brand is highly recommended as a value yarn. When balancing project count with overall Ravelry rating, Cherished DK seemed like the right choice for inclusion in the Ultimate Acrylic Yarn Comparison.
Cherished DK (Double Knitting) Yarn Details
Just like Stylecraft Special DK, Cherished Double Knitting is sold in skeins of "100g in accordance with BS 984". If you want to learn a little bit more about what that means, I have a section dedicated to it in my Stylecraft post.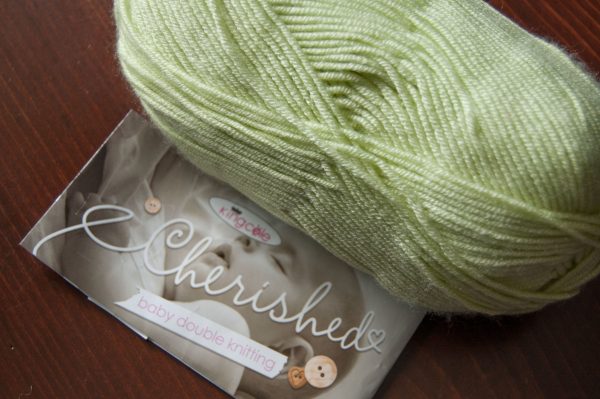 Cherished Double Knitting is one of the handful of anti-pilling acrylic yarns in this comparison. Each skein contains 273 yards of S on S ply yarn (read: SUPER SOFT!) goodness . Like many high quality yarns these days, these threads are made in Turkey!
Just like any good acrylic yarn, feel free to machine wash and tumble dry low!
Affordability of King Cole Cherished Baby DK
This is one of the pricer acrylics in my Ultimate Acrylic Yarn Comparison at a regular price of $5.95/skein. When I purchased it, I caught a sale price of $4.46 which is what I will be using in my breakdown today.
| Yarn | Price | Price/Yd |
| --- | --- | --- |
| 1 Skein Regular Price | $5.95 | $0.022/yard |
| 1 Skein Discount Price | $4.46 | $0.016/yard |
| Project | Reg. Price | Sale Price |
| --- | --- | --- |
| A Cowl (2 Skeins) | $11.90 | $8.92 |
| Small Sweater (4 skeins) | $23.80 | $17.84 |
| Baby Blanket (6 skeins) | $35.70 | $26.76 |
A regular price per yard of $0.22 is very much in line with American yarns like Lion Brand Basic Stitch and Red Heart Soft. Finding a regular sale might be a bit harder, but if you can snag it for 30% off you're doing well!
First Impressions of King Cole Cherished DK
Did you watch my Ultimate Acrylic Yarn Comparison introductory video? If you did, you saw how long I lingered on this yarn. It is so soft and smooth in the skein that I seriously uttered the words "Maybe I should move", just so it would be easier to obtain this yarn.
Knitting this up on US 6 needles introduces some texture that detracts away from the softness of the yarn, but it is still incredibly squishy. I had absolutely no problems knitting this yarn (even on the third swatch). S on S ply yarns can be a little more splitty than your standard plied yarn, but I did not find Cherished to be significantly different than any of the other acrylic yarns I have been swatching.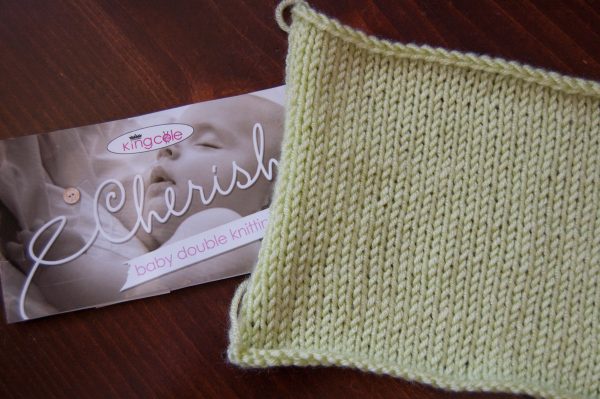 However, I did have a more difficulty when I was working my crochet swatch. Until I decided to do the Ultimate Acrylic Yarn Comparison, I hadn't ever crocheted an S on S ply yarn. Those extra plies split much more when crocheting! With Cherished you'll get the occasional split, but it isn't so horrible you want to throw your yarn across the room. I have very low tolerance for splitting so I personally would not crochet with this yarn.
I think that's all I have to say when it comes to first impressions. If you'd like to learn more about where King Cole yarns stack up in the British Knitting & Crochet awards, I have a link right here for you!
---
Featured in this Post