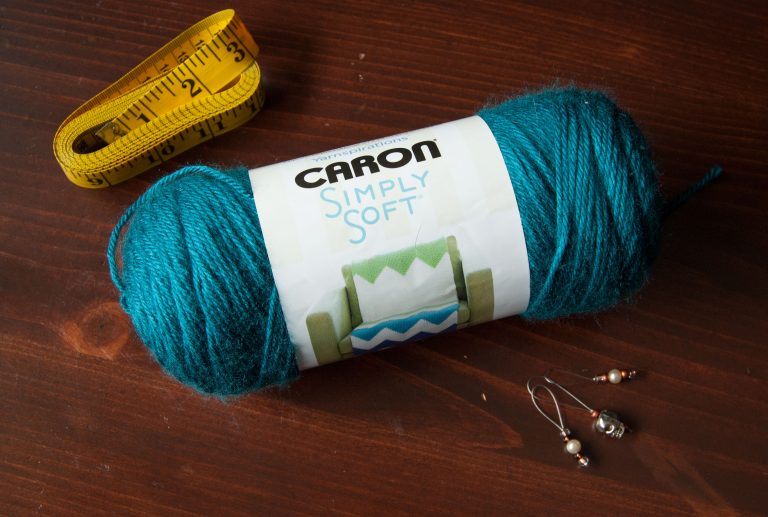 Caron Simply Soft Acrylic Yarn
Caron Simply Soft Acrylic Yarn
Caron Simply Soft is a contender in the Ultimate Acrylic Yarn Comparison! Simply Soft has been chosen because it is the most popular Caron yarn per Ravelry rankings, with over 200k projects! This is 10x the current number of Caron Cakes projects. Learn more about the yarn comparison here.
If you like to buy yarns with a wide color selection, then today's yarn is for you. Caron Simply Soft, an ever popular worsted weight acrylic, is available in over 50 solid colorways, 8 paints, 8 stripes, 7 brites, 6 ombres and 3 tweeds. That's a total of EIGHTY TWO color options! What else can I tell you about this colorful yarn?
Caron Simply Soft Details
Perusing the label of Simply Soft, you can find that each 6 oz skein contains approximately 315 yards. This yarn is safe to machine wash and dry for easy care.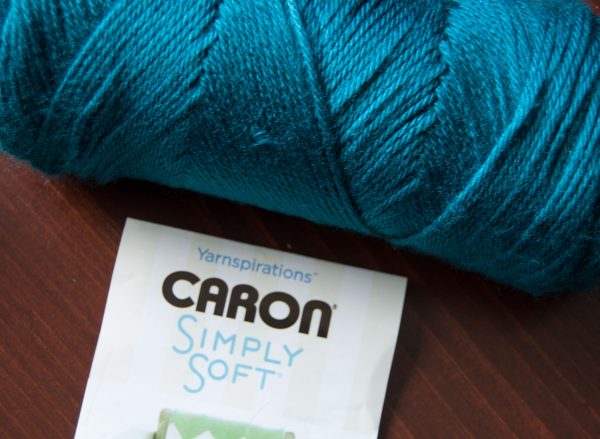 This yarn is a medium (4) weight yarn. Some argue Simply Soft is a DK weight yarn and others say the intended gauge from the ball band make it an Aran (heavy worsted) weight yarn. Personally, I think Simply Soft is as worsted as worsted can be. It works up beautifully on a size 8 knitting needle, similar to the Lion Brand Basic Stitch yarns.
If you keep looking, you'll see the words "NO DYE LOT" on the label. Most yarns are dyed in batches. Each batch receives a number that is it's "dye lot". You're probably familiar with this notion and always buy enough yarn for your projects. God forbid you have to buy more in a different dye lot, for it might not match!
No Dye Lot yarn is spun from fiber that is already colored, which is what allows it to remain consistent from skein to skein. No Dye Lot yarns are economical and great for those projects where you "guestimated" the yardage.
Affordability of Caron Simply Soft
Simply Soft is often advertised as a premium yarn with a fabulous and lustrous look. It's true that Simply Soft has an amazing sheen, but without the premium price tag.
| Yarn | Price | Price/Yd |
| --- | --- | --- |
| 1 Skein Regular Price | $4.99 | $0.015/yard |
| 1 Skein Discount Price | $2.87 | $0.009/yard |
| Project | Reg. Price | Sale Price |
| --- | --- | --- |
| A Shawl (2 Skeins) | $9.98 | $5.74 |
| Small Sweater (3 skeins) | $14.97 | $8.61 |
| Large Sweater (6 skeins) | $29.94 | $17.22 |
Priced between your value acrylics and their premium counterparts, Simply Soft has a good balance of quality and affordability.
First Impressions of Simply Soft
I bought this yarn on a whim because I was looking for a yarn with great sheen. It's been sitting in my stash for over a year as I continue to debate over what to knit.
While it was sitting in my stash, I started to notice other knitters comment Simply Soft is splitty. And when I wasn't seeing complaints on splitting, I was seeing woes about premature wear in the wash.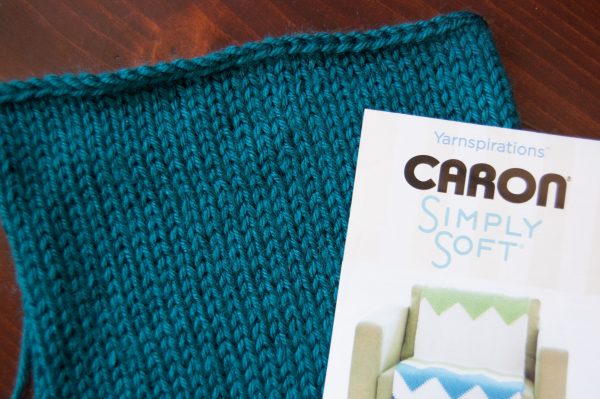 Needless to say, this made me nervous! When I finally did knit my first swatch, I had little issue with splitting. Simply Soft lives up to it's name and works up well with a fine point knitting needle (my Chiaogoo interchangeables).
However, I found I did not enjoy crocheting with Simply Soft. It split when using a crochet hook. It also split occasionally on my third knit with blunt knitting needles (my frogging test). But it was nowhere near as problematic as any of the reviews made it out to be! As long as Simply Soft wears OK, I would continue to buy it.
Have you used Caron Simply Soft? Do you love it or do you hate it? Come over to the new Budget Yarnaholics group on Facebook and let's talk about it!
---
Featured in this Post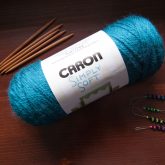 Find the timelessly popular Simply Soft at Michael's, Joann's, Yarnspirations & more. This affordable acrylic has a sheen that is hard to find in other value yarns!