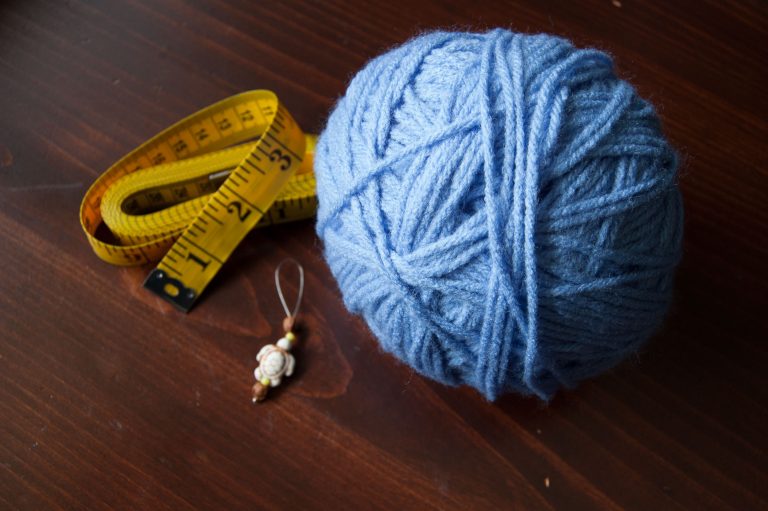 Caron One Pound Value Yarn
Caron One Pound Value Yarn
Caron One Pound is a contender in the Ultimate Acrylic Yarn Comparison! It is impossible to compare value acrylic yarns without including this popular big ball yarn. Available in 43 shades, you can find it 50% off at Joann several times a year! Learn more about the comparison here.
For some, Caron One Pound is their go to afghan yarn just as Red Heart Super Saver is for others. With an incredible 826 yards per ball (solid colorways), you can make as many as four scarves with just one skein! Today we'll dive into this value yarn in more detail.
Caron One Pound Details
Caron One Pound is available in 43 solid colorways (16oz ball, 826 yards). If you're lucky enough to be able to find any print colorways, you'll only receive a 10oz skein with 507 yards.
One Pound is safe for machine washing and drying – the only caveat being that you should machine dry at lower temperatures. With care instructions this easy, it is no wonder it is used for baby blankets and charity knits!
Affordability of One Pound Yarn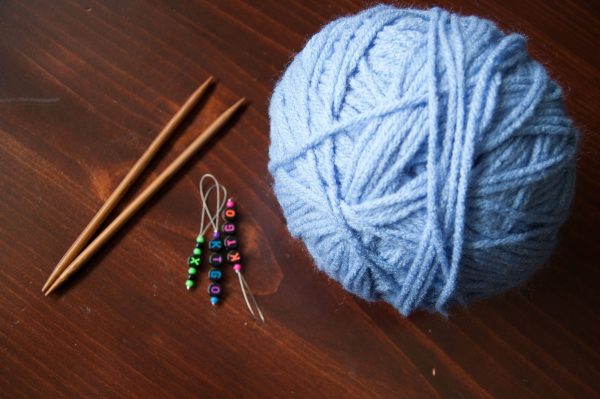 Depending on where you shop, you can find Caron One Pound at a regular price of $9.99 to $13.99 per ball. If you're looking for the best price, sale or otherwise, Michael's usually comes in at the most affordable $9.99/reg or $4.99/sale. But for the affordability breakdown, we'll use the Joann prices of $10.99/reg and $5.99/sale.
| Yarn | Price | Price/Yd |
| --- | --- | --- |
| 1 Skein Regular Price | $10.99 | $0.013/yard |
| 1 Skein Discount Price | $5.99 | $0.007/yard |
| Project | Reg. Price | Sale Price |
| --- | --- | --- |
| 4 Scarves (1 Skein) | $10.99 | $5.99 |
| Small Sweater (1 skeins) | $10.99 | $5.99 |
| Large Afghan (3 skeins) | $32.97 | $17.97 |
With a skein this large, an affordability breakdown by project is almost unnecessary. There are so many things you can make with just a single ball! Not only can you make multiple hats and scarfs, but you can make a decent sized baby blanket. Only when you get into full size afghans do you need more than one skein.
First Impressions of Caron One Pound
When I swatched Caron One Pound, I first noticed the stiffness of the yarn. I have been knitting several value yarns lately and while some are more flexible and easier on the hands, One Pound is not.
If I were to compare the stiffness of One Pound to other value yarns, it would resemble Loops & Threads Impeccable the most. But I do feel that One Pound softens more than Impeccable.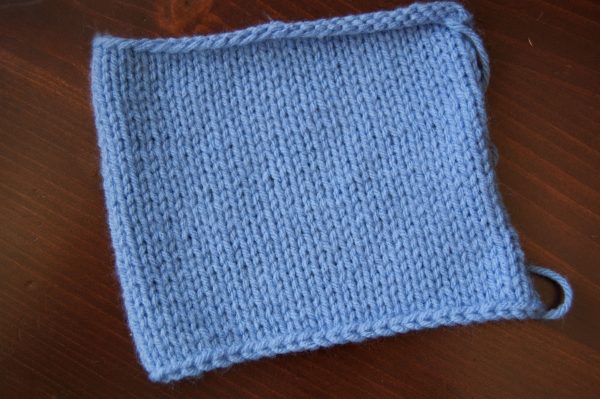 Straight out of the skein, this isn't the softest yarn. One Pound does soften up quite nicely after washing. Years ago I crocheted a braided infinity scarf in One Pound. The first trip through the washer and dryer softened it significantly enough I still remember it!
It's too early to say for sure, but I don't think I'd be excited about knitting anything in a yarn this stiff. The swatch was a bit of a struggle. But a common crochet hack is to wash rough yarn in a garment bag first to soften it! The question is if washing also reduces the stiffness – I'm going to try it! Otherwise I think it is most suitable to a project where stiffness is helpful, not hurtful – think amigurumi or crochet baskets!
Have you made anything with Caron One Pound? Share your projects with me on Instagram or Facebook!
---
Featured in this Post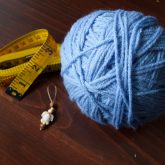 Find Caron's big ball value yarn at Michael's, Joann and Yarnspirations! One Pound is perfect for those budget projects with large yardage requirements. The stiffness of this yarn may make it a suitable amigurumi yarn rather than a garment yarn.