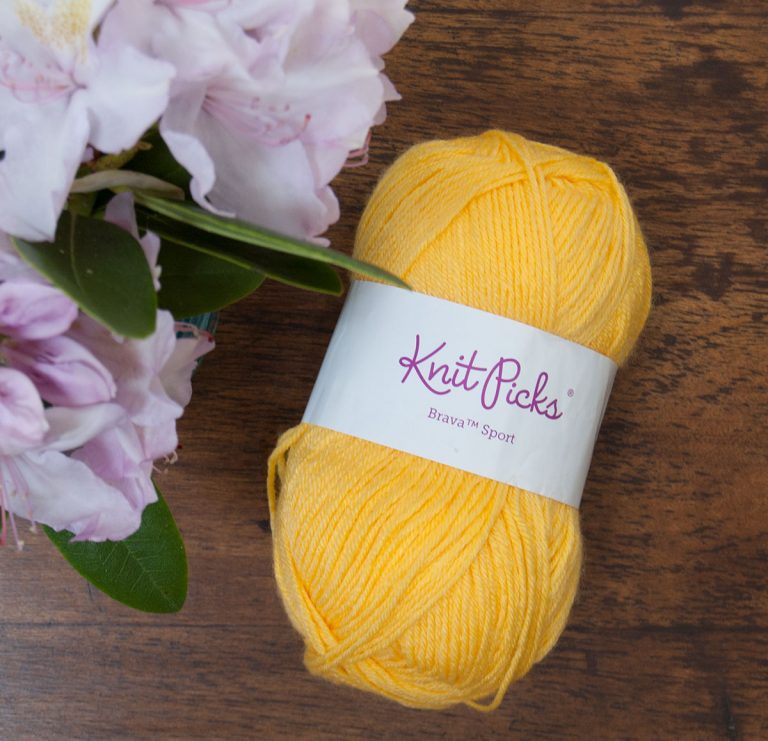 Knit Picks Brava Acrylic Yarn
Knit Picks Brava Acrylic Yarn
Knit Picks Brava is a contender in the Ultimate Acrylic Yarn Comparison! KP is a favorite brand among budget yarn shoppers and it would be irresponsible of me to leave out their acrylic staple, Brava! Learn more about the yarn comparison here.
If I'm perfectly honest, I have ordered very little from Knit Picks. I'm a sale shopper. When Knit Pick's offer sales, it's often that a certain discount will only apply to certain colors. I have begun ordering from Knit Pick's multiple times and abandoned a full cart due to the sticker shock – the price of the color I love is much higher than that of a color I can actually afford (usually a weird green or orange).
Until I began preparing for The Ultimate Acrylic Yarn Comparison, I hadn't touched a skein of Knit Pick's Brava. I ordered a ball just so I could tell you all how it compared to other acrylic yarns!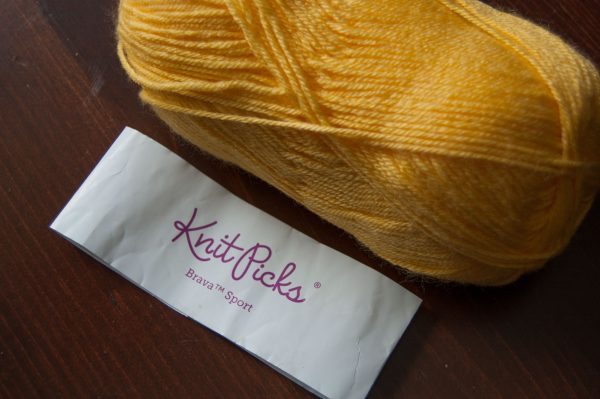 Knit Picks Brava Sport, Worsted & Bulky Yarn
As the heading suggest, Brava is offered in three yarn weights – sport weight, worsted weight and bulky weight. I purchased the sport weight and my skein contains 273 yards of "100% Premium Acrylic." Worsted and Bulky contain 218 and 136 yards of premium acrylic respectively.
I don't know what criteria, if any, is required for a yarn to be labeled as "Premium" acrylic. But I do know that this yarn is safe to machine wash and tumble dry low! The Knit Pick's website promises that this yarn is "gentle enough for sensitive skin" and excellent for "projects where durability and easy-care is a must."
Affordability of Knit Picks Brava
All weights of Brava are available for $2.49/skein. Offered in 100g balls, this price is half that of many big-box store acrylic yarns, typically offered at a regular price of $4.99. I have seen Brava at a sale price of $1.99 on select colors, so that is the discount price I will be using today.
The prices and project yardages below are all for the Worsted weight of this yarn. These details will be different for the sport & bulky weights.
| Yarn | Price | Price/Yd |
| --- | --- | --- |
| 1 Skein Regular Price | $2.49 | $0.011/yard |
| 1 Skein Discount Price | $1.99 | $0.009/yard |
| Project | Reg. Price | Sale Price |
| --- | --- | --- |
| A Cowl (2 Skeins) | $4.98 | $3.98 |
| Small Sweater (4 skeins) | $9.96 | $7.96 |
| Baby Blanket (6 skeins) | $14.94 | $11.94 |
With prices this low, it's no wonder so many people recommend Knit Pick's for budget friendly yarn!
First Impressions of Knit Pick's Brava
Sport weight yarns are some of my favorite. Projects in sport weight yarn work up at a decent pace, but still have the more refined look that you'll find in fingering weight projects.
Having purchased the lighter weight Brava, I was excited to start swatching and see what all the fuss was about. Brava knits quite easily, but I found it to be squeakier than many of the other acrylic yarns I have been swatching lately. For the price, I wasn't too surprised.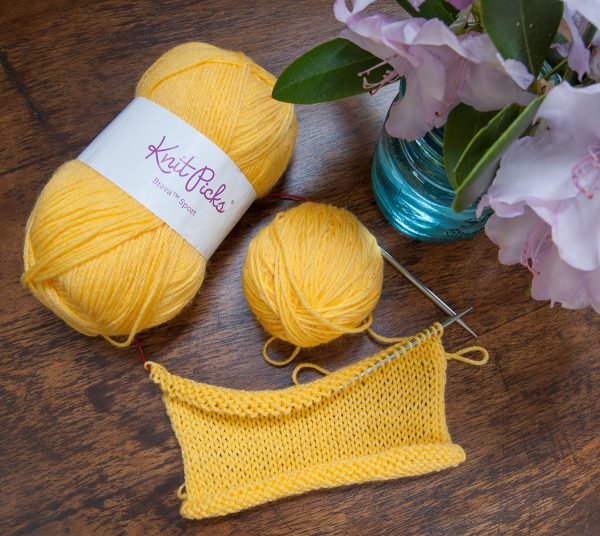 However, I was surprised by the roughness of Knit Pick's Brava. Brava is the only yarn in the entire comparison that felt prickly on sensitive areas like my wrist and neck. Don't get me wrong, many of the cheaper yarns in this comparison feel a little rough, but none of them felt straight up prickly. Whereas the roughness in most yarns will likely soften in the wash, I am not confident that the prickliness of Brava can be washed away.
But this isn't the end of the line for Brava. I still have lots of washing to do, and we'll see if this yarn becomes friendlier for people with sensitive skin (like myself). So stay tuned!
Have you tried Knit Pick's Brava? Share your experiences and projects in the Budget Yarnaholics group on Facebook!
---
Featured in this Post
KP's line of Brava yarns is a very affordable offering of sport weight, worsted weight and bulky weight yarn. Available only at KnitPicks.com.