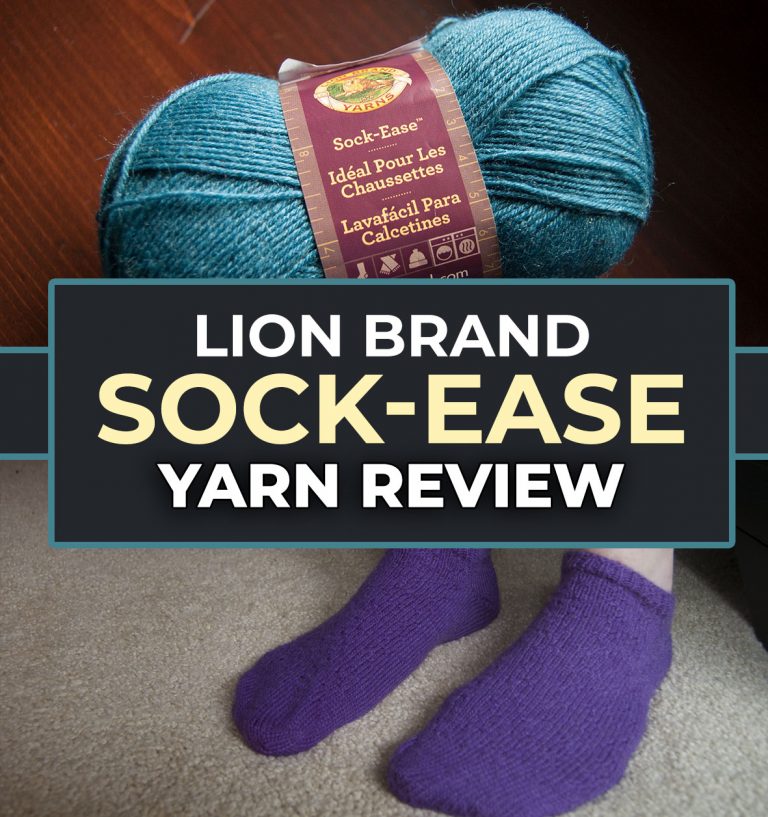 Lion Brand Sock-Ease Review
Lion Brand Sock-Ease Review
It was early 2018 when I first purchased Lion Brand Sock-Ease. I attempted my first pair of socks with a pair of very bad knitting needles. Needless to say I got frustrated and abandoned this yarn for other projects. I picked up Sock-Ease again summer 2019 and finally completed my first pair of socks. With several months of data, it is now time to provide a Lion Brand Sock-Ease review.
Availability of Sock-Ease
Lion Brand Sock-Ease is one of the easiest sock yarns to find, nearly as easy as Patons Kroy. You won't see it on store shelves, but it can be found online at Lionbrand.com, Amazon, LoveCrafts, Michael's and Joanns to name a few. It may be harder to find the solids than the paints. You can find purchase links at the bottom of today's review.
Workability of Sock-Ease
On my super cheap bamboo needles, this yarn was impossible to work with. If you haven't heard me say it before, I will say it now — invest in a great pair of knitting needles. It makes a world of difference!
I took my second crack at this yarn with my Chiaogoo interchangeable knitting needles. With the correct tools, I found Sock-Ease to be a breeze to work with. It is quite fine for a sock yarn; it is certainly thinner than Patons Kroy Socks. Fine yarns can be difficult to work with as a whole. If you are a total beginner you might want to start with a heavier weight sock yarn like Kroy. But Sock-ease yarn is well plied, and I had zero splitting or annoyances when knitting my Strawberry Fields socks.
Wearability of Sock-Ease
Sock-ease isn't buttery soft and smooth, but I honestly don't think my feet could tell the difference! My socks feel very comfortable, and they do not make my feet itch. But the yarn has a definite roughness that can be felt by the hand. Although I see plenty of evidence of knitters using Sock-Ease for hats, sweaters and the like, I would show caution in using this for items that touch delicate skin.
Strawberry Fields was my first pair of socks, and I do not claim to be an expert on sock knitting. That said, I believe my only wearability complaint with my socks is actually a design flaw and not a reflection on Sock-Ease. The ribbing along the ankle could use more stretch and elasticity to fit over my heel and stay on my ankle. I certainly need to research this more for my next pair of socks. Sock-Ease comes in 100g skeins so I have enough left to make a second pair of ankle socks!
Durability of Sock-Ease
I have been wearing my Strawberry Field's socks once a week since I finished them in September 2019. That is seven months of weekly wear and tumbles through the washer and dryer. If you take a look at my socks, you can see the faint beginnings of fuzz. But these look amazingly good for all the wear they have undergone thus far! I would definitely classify Sock-Ease as a durable yarn.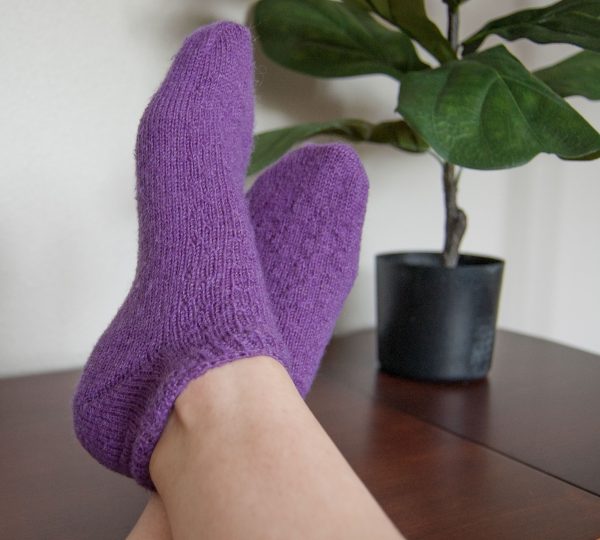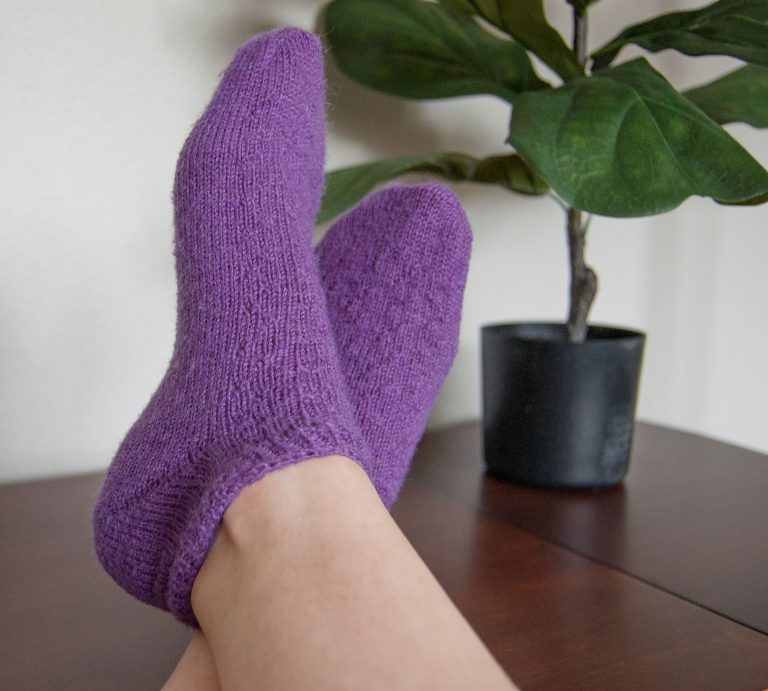 Concluding the Lion Brand Sock-Ease Review
Overall I am really excited about Lion Brand Sock-Ease. I would happily buy this yarn again (and I have) as I continue to learn more about knitting socks. This is a go-to sock yarn for so many knitters that there are over 5,000 Sock-Ease projects on Ravelry. Not only is it a great budget yarn, but it's a good yarn!
---
Featured in this Post