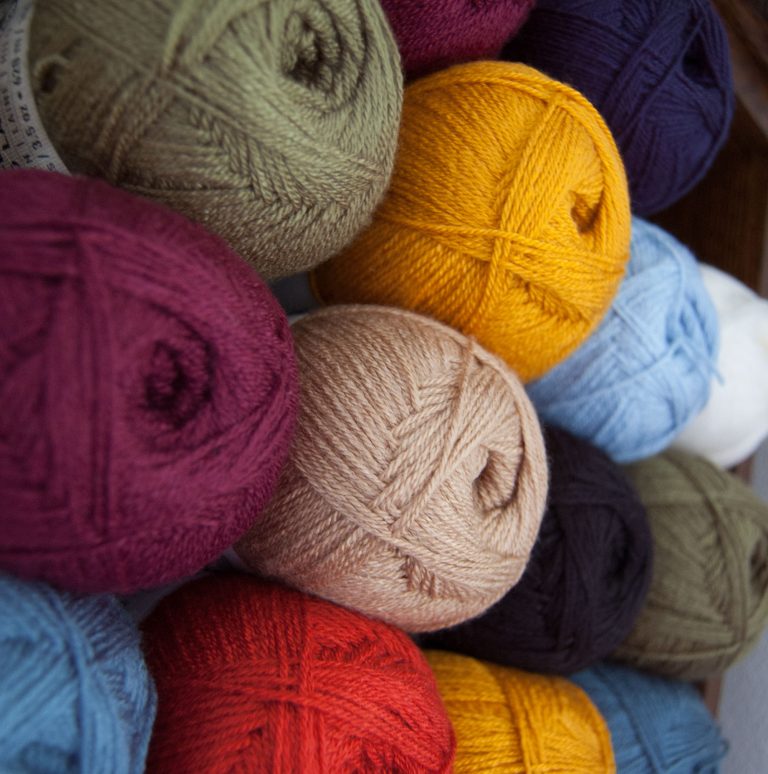 Loops & Threads Woolike Fingering Weight Yarn
Loops & Threads Woolike Fingering Weight Yarn
I have been absolutely obsessed with colorwork knitting patterns of late. Not discriminating, I've been favoriting everything from floral patterns and birds to geometrics. Colorwork is suited to projects like socks to sweaters and really add an extra level of "wow" to hand knits.
The one thing a majority of these colorwork projects have in common is fingering weight yarn. Sure, there are some sport weigh and dk yarns… maybe even a few worsted. But these thicker yarns don't allow for the same level of detail and intricacy that fingering weight yarns do.
Finding Fingering Weight Yarn Locally
If you've browsed your local craft store for fingering weight yarns, you probably found a limited selection. You might see Paton's Kroy socks and maybe something from Red Heart or Lion Brand if you're lucky. Many of these yarns are intended for socks and are typically multicolored. Not very suitable to colorwork, is it? What is a thrifty shopper to do without going online?
You could look at those fine baby yarns just down the next aisle, but they are usually a tad thicker. Even worse, the colorways are usually limited to awful pastels only a baby would wear. And babies only wear them because they cannot object. If you're not already in a Michael's store where the next aisle WILL provide a solution, then leave wherever you are and head to Michael's.
Loops & Threads Woolike Yarn
Michael's Stores have filled an obvious gap in the budget yarn market with Loops & Threads Woolike. The range of colours available in Woolike is absolutely amazing, with sophisticated colors that all coordinate beauitfully. Each generous 100g skein is super soft with an 85% acrylic, 15% nylon blend. I have seen this yarn in stock at every one of their stores so it's very easy to acquire and make sure you have the colours you want. At 678 yds a ball, you can do so much with this yarn it's not even funny.
Now that I absolutely must master colorwork, I need a beautiful stash of fingering weight yarn in ALL the colours. Michael's runs excellent yarn sales in the month of November and if you keep an eye on your inbox, you can usually find an additional coupon for an extra 25% off your purchase, INCLUDING sale items!
Woolike Acrylic Yarn Affordability
Needless to say, today I stocked up on Woolike. I got 3 skeins each of Golden Yellow, Pumpkin Spice, Sage, Navy, Teal, Ice Blue, and White. I also got 2 skeins each of Charcoal, Black, and Tan. I'm so excited, because I got all of it for around $35. Yes, I paid about $1.33/skein, for an absolutely amazing deal. Could I ever get this same deal again? I honestly don't know, but at their standard 40% off discount, you can count on paying $1.79/skein.
| Yarn | Price | Price/Yd |
| --- | --- | --- |
| 1 Skein Regular Price | $2.99 | $0.0044/yard |
| 1 Skein w/ 40% Discount | $1.79 | $0.0026/yard |
| Project | Reg. Price | Sale Price |
| --- | --- | --- |
| A Cowl (1 Skeins) | $2.99 | $1.79 |
| Small Sweater (2 skeins) | $5.98 | $3.58 |
| Large Sweater (4 skeins) | $11.96 | $7.16 |
It is really hard to beat this kind of pricing, although the durability has yet to be tested on my part. Longevity is an important factor in budget shopping and frugality, and is not to be overlooked. If you like shopping online and are looking for some alternatives, don't forget to check out YarnSub.com's list of substitutions for Woolike!
---
Featured in this Post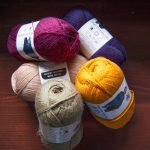 Find this acrylic fingering weight yarn exclusively at Michael's stores. With 21 great shades to choose from, Woolike is a budget yarn you don't want to miss.