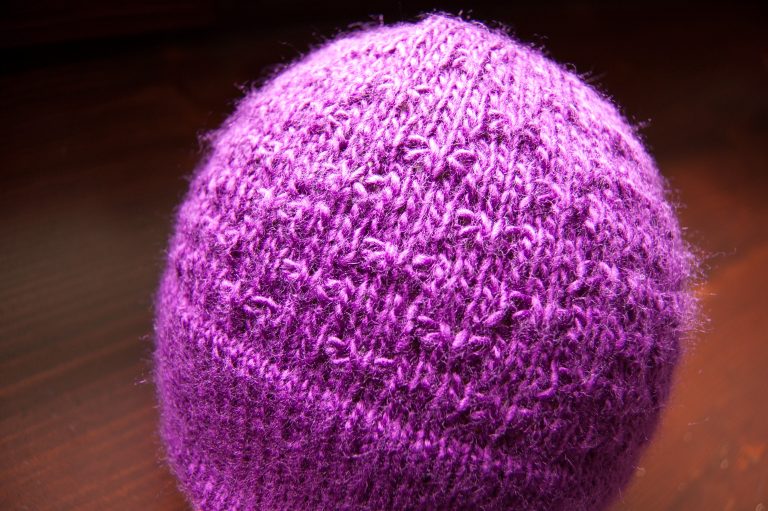 Nonna Rosalie's Toque In Nako Vals Lightweight
Nonna Rosalie's Toque In Nako Vals Lightweight
Looking for a FREE hat knitting pattern for Nako Vals Lightweight? You're in luck! Today's post features my very first self-designed pattern, Nonna Rosalie's Toque. And I designed it with Vals Lightweight in mind! Find the link to the knitting pattern as well as insights on Nako Vals at the bottom of today's post.
I don't want to include too many notes on the pattern today since there will be plenty of those on my pattern page. To keep it concise: Nonna Rosalie's Toque is a double brim hat with a subtle bow knot texture on the rest of the crown. The pattern has two sizes so you can wear it more like a beanie, or with a bit of a slouch if you prefer.
This project should be easy enough for an advanced beginner — but please, send me your comments and let me know if you think it's more of an intermediate project!
Yarn Selection: Nako Vals Lightweight vs. Premier Everyday DK
To knit this pattern, you can use any DK or light worsted weight yarn as long as you get gauge. But I have some notes on selecting your yarn.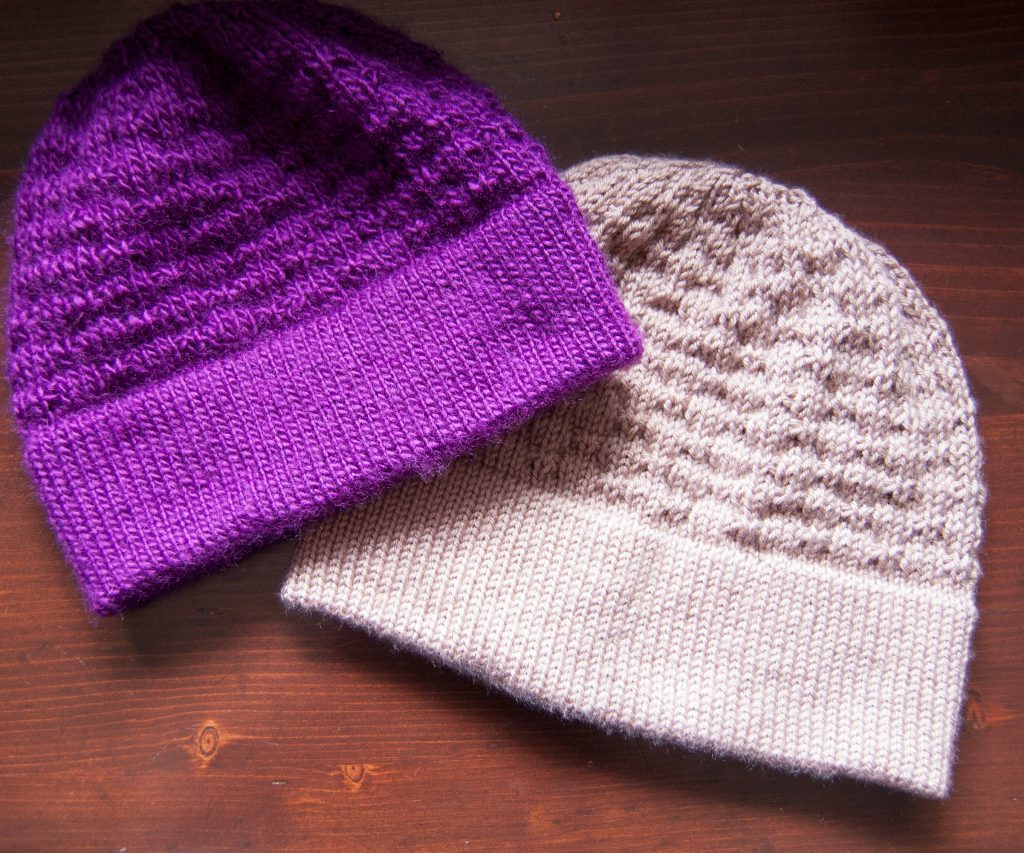 First thing to note is that I really wanted a project to put Nako Vals Lightweight to the test. I needed to see how far I could push this yarn. I had already tried another complex pattern that had several K3Tog and the yarn kept splitting terribly. Needless to say I abandoned! So I came up with my own pattern that would give it an odd stitch (K1B) and some K2tog – a more fair test.
I knew the roving look of Vals would make any stitch patterns I chose less defined than it would be with your standard plied yarn. Since I was going for subtle bows, this was actually perfect and I was very pleased with the first hat.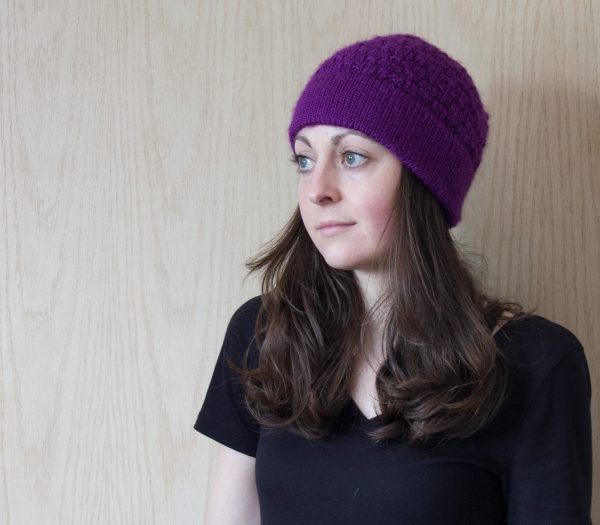 Secondly, I want to point out that I had to choose a drastically different second yarn to test my pattern. I may have made a "mistake" choosing Premier Everyday DK. The standard ply just looks so much prettier than the roving yarn! Subtle was good, but making those bows stand out is even better.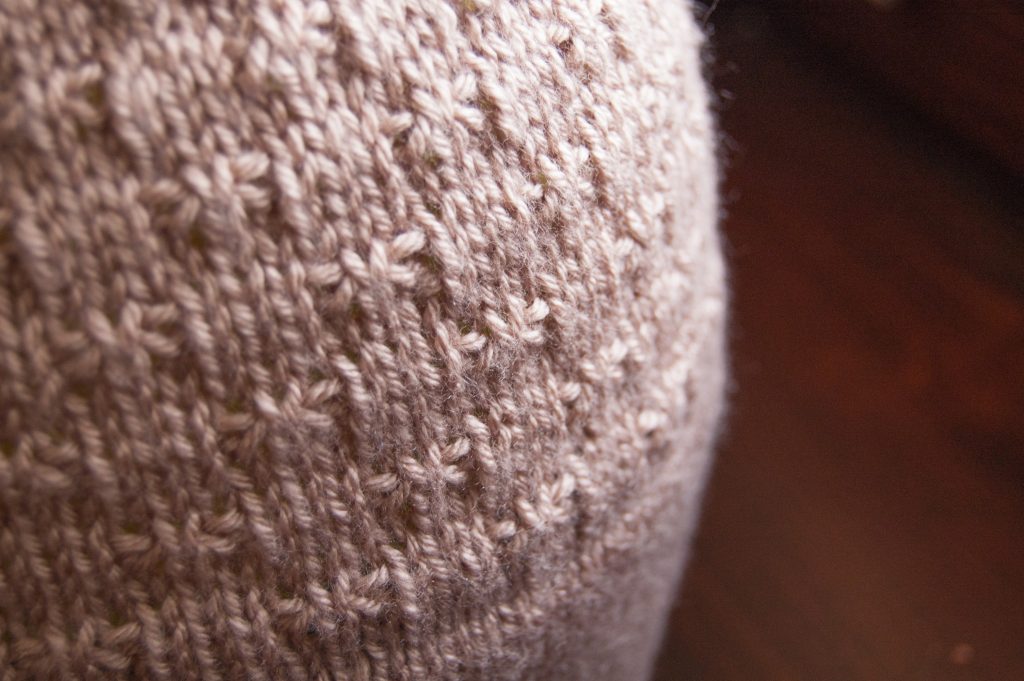 So to conclude – pick your yarn based on which look you like you like better!
Comments on Nako Vals Lightweight
As promised, I want to give you some more insight into this yarn since it is still being offered dirt cheap at Joanns. My primary takeaways:
It works up just fine in stockinette with your average increases or decreases. It splits very easily when trying to work complicated stitches such as K3tog.
Although it feels soft in the skein, it feels very different depending on what gauge it is knit in. The top of the hat is knit in size 7 US and it feels soft and squishy. The brim feels more rough being knit on size 6 US.
I had to frog the crown decreases several times as I worked out the best way to maintain the pattern texture. Vals generally holds it's integrity, but it begins to fuzz and melds to itself a bit.
As you can see from the photos, Vals does develop a halo and that's good or bad depending on your use. I have a swatch I'm going to start sending through the wash. We'll see how much more it continues to fuzz. Maintaining a soft halo is good, but starting to look prematurely worn is bad.
If you're only paying $2.50 a skein for Vals, this still seems to be reasonable behavior for a unique yarn at this price point. But would I pay full price? We'll see how it performs under a durability test. Stay tuned for the final Nako Vals Lightweight Yarn Review!
---
Featured in this Post