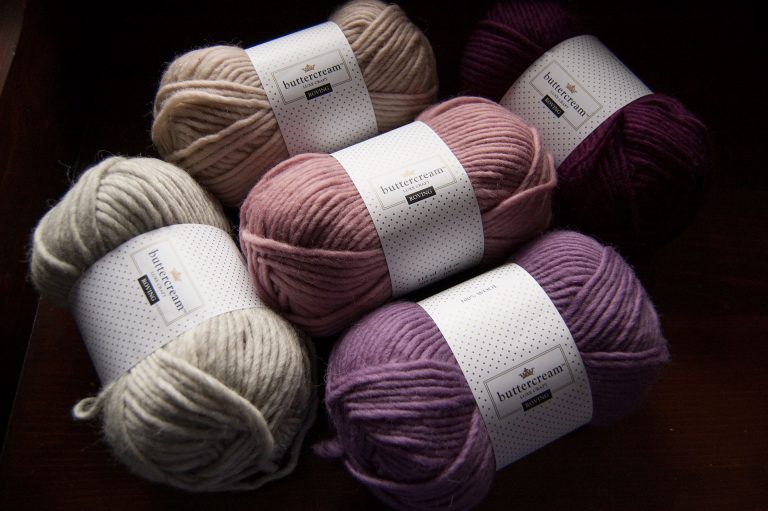 Buttercream Luxe Craft Roving Yarn Purchase
Buttercream Luxe Craft Roving Yarn Purchase
Update May 2021: This yarn is now going by Joann's new store yarn brand, K+C (short for knit + crochet). You can check out the now K+C Luxe Craft Roving Yarn Review here.
Have you ever found yourself roaming the yarn aisles of your local craft store looking for a gorgeous roving yarn? I roamed for roving and bought myself some Buttercream Craft Roving yarn!
As a budget yarn shopper, I have been mostly disappointed with the selection of roving yarns available in my local stores. More options are available for purchase on the World Wide Web, but if you're like myself and online purchasing is a bit of a gamble. There is no way to conduct a virtual itch test!
Locally Available Roving Yarns
Michael's stores have some roving options in their Loops & Threads brand, but they are typically 80% acrylic with little wool. Although there are exceptions, Loops & Threads acrylics are typically on the "squeaky" side of things I can't stand.
Hobby Lobby may have had a roving yarn or two at one point in time. I couldn't find any in my local store other than the Paton's Wool Roving yarn that seems to be the "standby" bulky wool roving yarn for most stores. Paton's Wool Roving does not pass my itch test. A quick rub on the inside of my wrist and I feel my skin start to tingle within seconds.
Needless to say, I was very very pleased to find Buttercream Luxe Craft Roving at Joann Fabrics. With a wonderful colour selection and 100% wool, it's a great option for those bulky weight roving yarn projects (aka gorgeous cowls and hats). Best of all, it doesn't make me itch! I cannot fathom why these two yarns, which look identical and are priced exactly the same, could have such a different feel on my skin. It's said that true wool allergies are rare and most of the time sensitivities are either from a) guard hairs left in the wool or b) reactions to chemicals used to treat the wool. If you're sensitive like me, definitely give this wool a shot!
Buttercream Luxe Craft Roving Yarn
As most of you know, Joann Fabric's always has 40% off regular price item coupons available. They'll also offer regular 30% off online only yarn deals to use when buying online and picking up in store. For our affordability break down we'll use the 40% discount. Based on current prices for these 100g/115yd skeins, Buttercream Roving yarn is pretty affordable.
| Yarn | Price | Price/Yd |
| --- | --- | --- |
| 1 Skein Regular Price | $6.99 | $0.060/yard |
| 1 Skein w/ 40% Off Coupon | $4.19 | $0.036/yard |
| Project | Reg. Price | Sale Price |
| --- | --- | --- |
| A Hat (1 Skeins) | $6.99 | $4.19 |
| Cowl or Scarf (3 skeins) | $20.97 | $12.57 |
| Sweater (10 skeins) | $69.90 | $41.19 |
Buying this roving yarn on sale or with a coupon certainly makes it an affordable budget yarn. I bought a single skein in Mustard to try it and will let you know how it turns out!
Update January 2020
If you love this yarn, don't miss Joann's 60% Off Buttercream yarns online sale! That's only $2.80/skein which makes this a bargain $0.024/yard!
---
Featured in this Post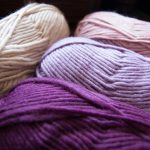 Find Roving exclusively at a Joann store near you. Offered in 12 modern colorways, this yarn is perfect for those single skein bulky knitting projects like hats and cowls!