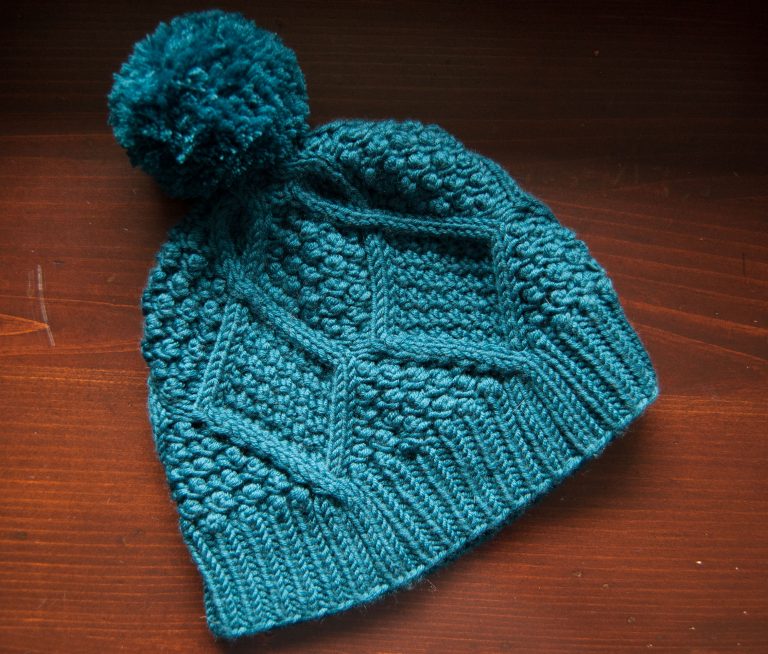 January Hat in Cascade Yarns Longwood
January Hat in Cascade Yarns Longwood
Hats may just be the most perfect knitting project. Got just one 100g skein of yarn you don't know what to do with? Make a hat. Want to buy a fancy yarn, but can't afford more than a single skein? Make a hat. Looking to try a new technique without committing to a huge project? Find a hat knitting pattern already!
I could go on and on, but you get the picture. As I test out more and more new yarns, making hats has become my favorite way to get a feel for a yarn before buying more. I have a few go-to hat patterns, but sometimes you just want to switch it up. That is why I cannot thank Kelbourne Woolens enough for their Year of Hats knit-a-long.
The January Hat Knitting Pattern
In 2019, Kelbourne Woolens release a brand new hat pattern every month, completely free of charge. For today's project I'll be referencing the first in their series, the January Hat. See the bottom of this post for a pattern link.
The January Hat is a real head turner. The design features simple cables that wind themselves into diamonds filled with irish moss. This on it's own would be enough texture to make you swoon,. They took the pattern a step further and surrounded the diamond cables with bobbles. Top it off with a 3 inch pom pom, and everyone will be asking you where you got that amazing hat!
This pattern is definitely easy enough for someone just beginning with cables. My first cable project was a celtic dishcloth – the cables crossed in so many places, it might have been a little too much for my first project. The January Hat keeps it simple, with the cables meandering left and right with only a handful of intersections.
The most complicated and time consuming part of the pattern is actually the bobbles.
An Alternate Bobble Knitting Method
As I was swatching the pattern to test out my gauge, I had a hard time getting the bobbles (as written) to look the same.
I did some googling for other bobble methods and if discovered if you knit front, knit back and knit front again (3 knit stitches in the same stitch), you get better results than the K-P-K the pattern directs. And it's much faster! Many knitters have condensed this even further by knitting these three stitches together instead of turning and purling. This has probably gone over your head for now, but as you knit your own swatch, come back and read this again! It may save you some headache.
I have a picture below of how the two different bobble methods look in practice. On the left is is the KFB method and on the right is the KPK method called for in the pattern.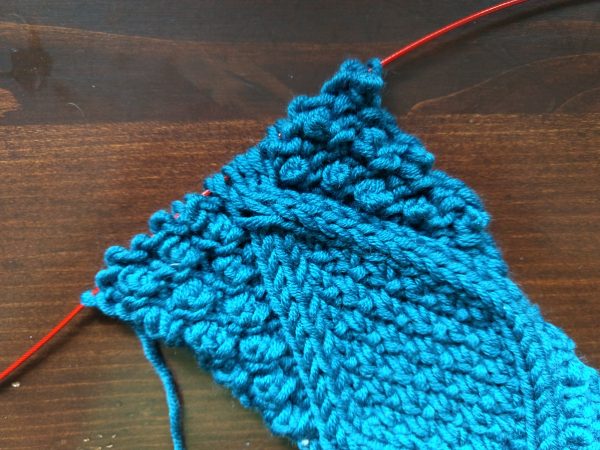 My January Hat in Cascade Yarns Longwood
I worked up this hat in a single skein of Cascade Yarn's Longwood. Overall the yarn was well suited to the pattern and held up even when purling three stitches together for each bobble.
If searching for your own yarn for this project feels daunting, Kelbourne Woolen's is still selling project kits for the January Hat for $20. Each kit includes a skein of their Germantown and a little KW tag you can sew onto your finished hat.
I highly recommend this pattern as easy to follow and beautiful to boot. This hat is perfect for gift knitting! Do note that some Raveler's say the hat is sized small, more like a child size. I did not have this problem and in my experience the hat will fit a small adult sized head just fine.
---
Featured in this Post