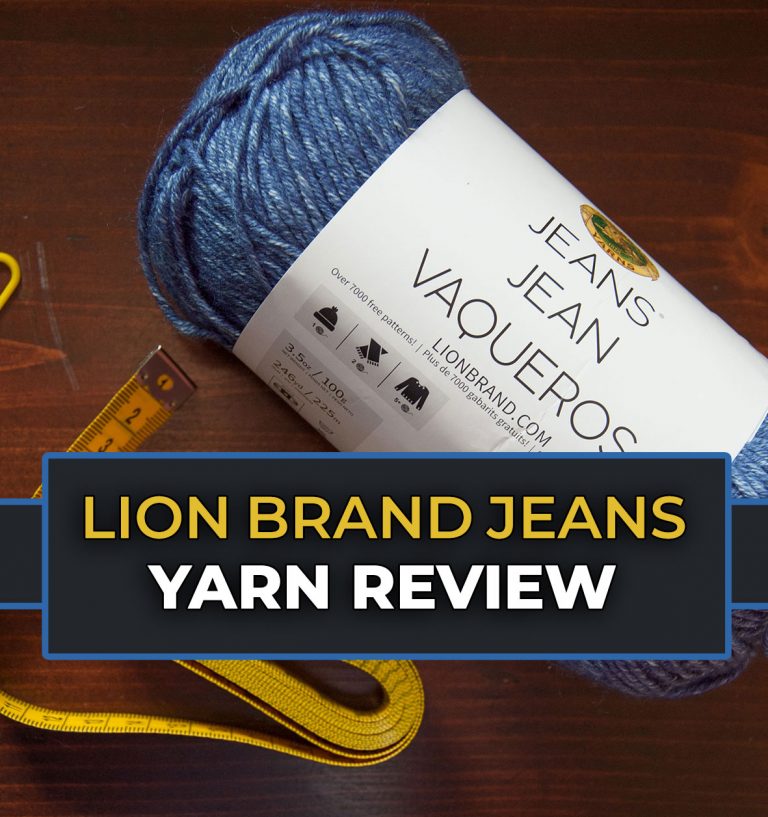 Lion Brand Jeans Review
Lion Brand Jeans Review
It's been nearly six months since I finished my Autumn League sweater, so it's time to give all you amazing crafters who read my ramblings the official Lion Brand Jeans review. Find a link to this yarn and project patterns at the end of this post!
You may recall from my original Lion Brand Jeans purchase, this yarn is amazingly soft acrylic that made me change my mind about being a natural fibers snob. There are all sorts of great reasons for purchasing natural fibers (environmentally friendly, etc etc), but there are times when an acrylic yarn really is the right choice. Particularly when knitting for babies or those with sensitive skin, for one.
Lion Brand Jeans Durability
What I didn't get into when I originally wrote about Jeans, is the S on S ply construction. I believe this to be the key for how amazing this yarn is. If you do some reading, S on S ply is basically a fancy way of saying there are lots and lots of little strands wound together, rather than one, two or even four plies all twisted together.
That's an oversimplified way of looking at things, but essentially these yarns exist because of the commercial knitwear industry. Commercial knitwear is machine knit with smaller yarns than what hand knitters use; the mills start with smaller plys to accommodate the commercial clothing industry. But then to satisfy the knitting community, they spin more of these together into the thicker yarns we crafters are used to using.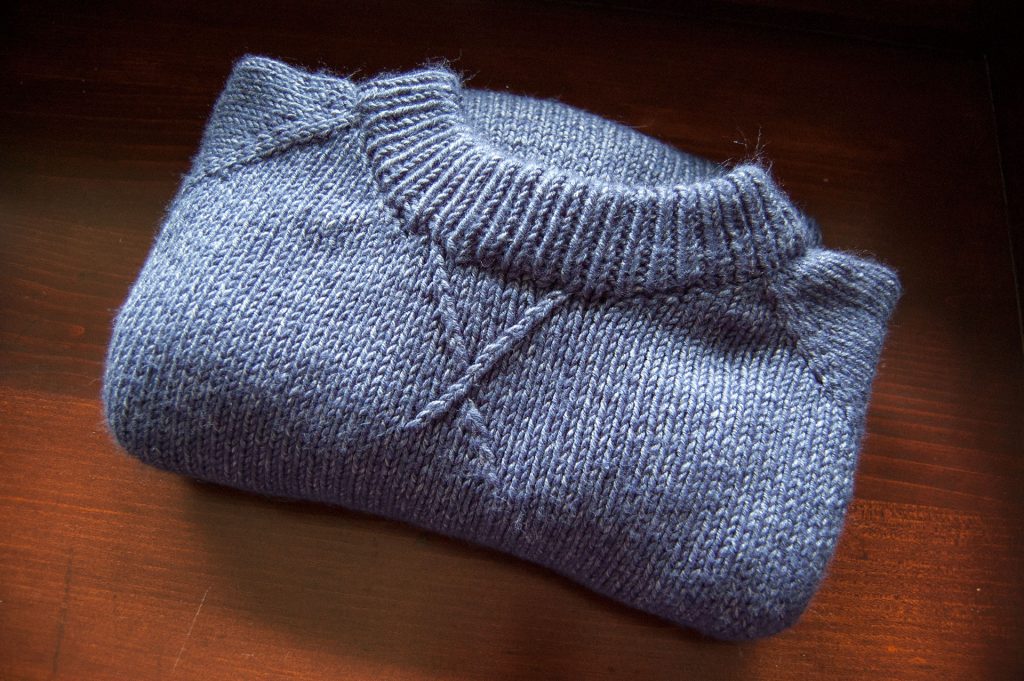 The end result of all these small plies being twisted together is a yarn that is not only very light and bouncy, but it is more resistant to pilling. In the time I've worn my Autumn League Sweater, it is true that I have seen no signs of pilling thus far. To compare, I definitely started to see the early signs after wearing my Sperry Sweater for the same amount of time. Jeans has been soft and comfortable to wear from the beginning, and overall joy to wear.
Lion Brand Jeans Workability
As I worked with Jeans, I did experience some minor splitting from time to time. The yarn's ply was a little looser in some areas than others, but overall it was not problematic. The slightly looser areas of ply have also been the areas I've encountered snags during wear. The snags have been very minor, usually on my arm where a dog pawed at me. They have been very easy to weave back in, good as new. I experienced no squeaking or other of the usual undesirable effects of working with acrylic yarns.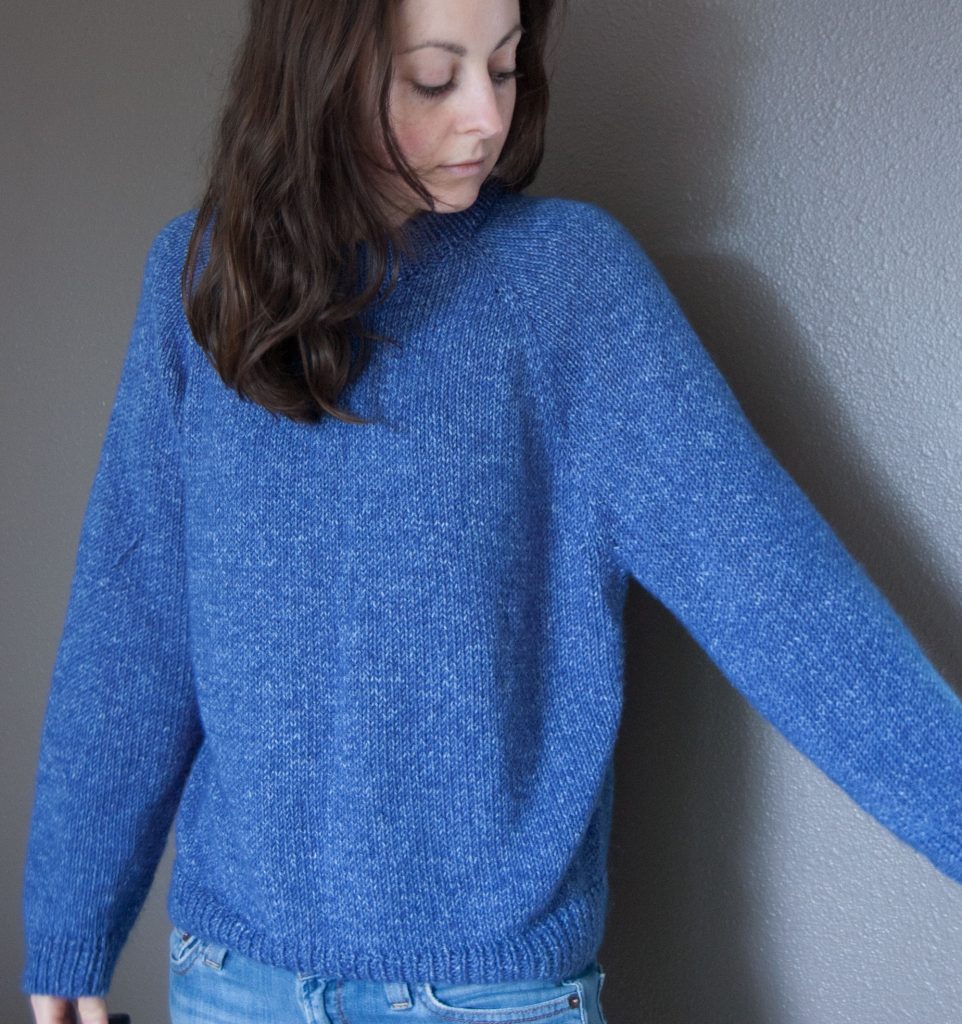 Lion Brand Jeans Wearability
In terms of wearability, Jeans is very very soft and comfortable. But wearability is so much more than softness.
My ONLY complaint with Lion Brand Jeans is that it doesn't seem to hold it's shape very well. And this may not be the yarns fault. I'm no expert on how exactly the yarn's individual characteristics translate to the end garment. If you have any resources on this topic, please share!
If I compare the ribbing on a hat knit in Premier Everday, vs a hat I made in Lion Brand Jeans, the ribbing on the hat knit in Everyday has a stronger more defined rib. On my Autumn League Pullover, the ribbing on the sleeve cuffs begins to stretch out and look a little sad after wearing it for a few hours.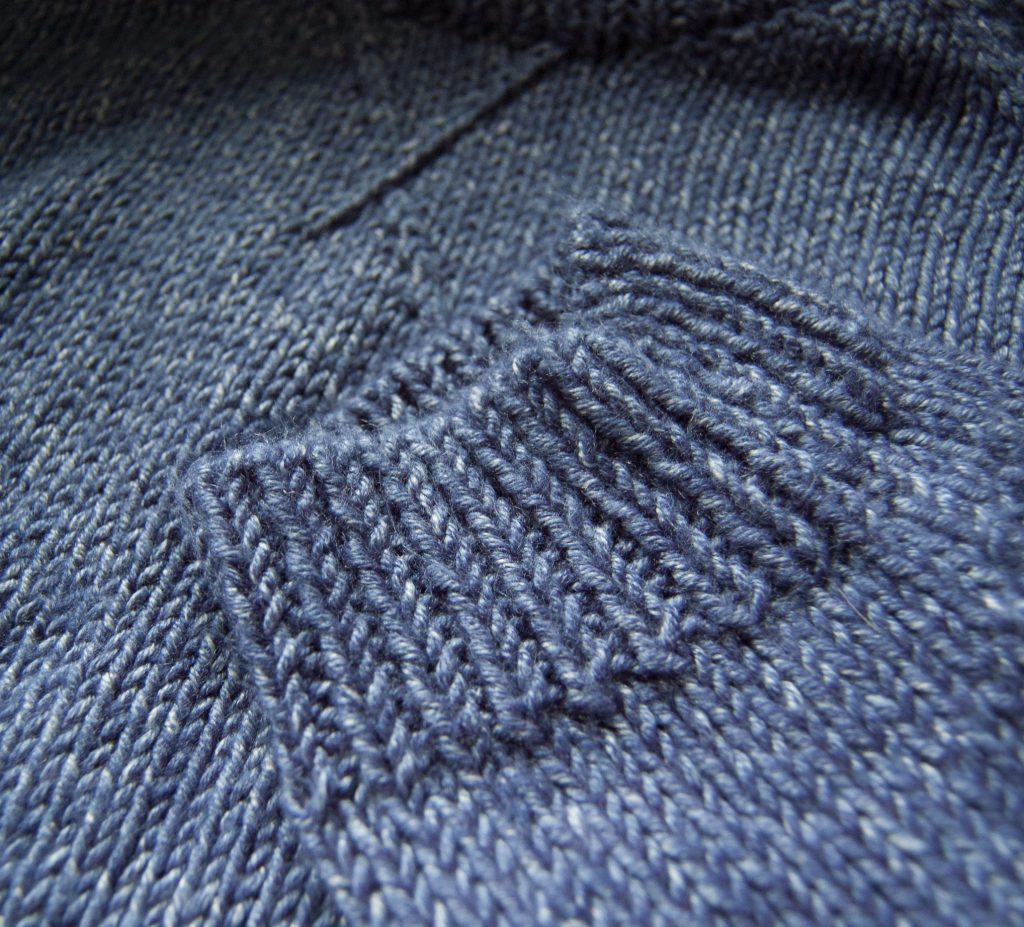 I imagine that maybe at a different gauge, Jeans would hold it's shape better for ribbing. If I look at the hats I've knit (both a twisted rib), Lion Brand Jean's just seems to stretch out more. Again, if you know of any resources on this subject, please share!
Lion Brand Jeans Review Verdict
Overall, I would highly recommend purchasing Lion Brand Jean's yarn. It is a joy to wear, a joy to work with and a great budget buy for small and large projects alike. Jean's is available at a wide variety of retailers, including Joann, LoveCrafts and LionBrand.com.
---
Featured in this Post