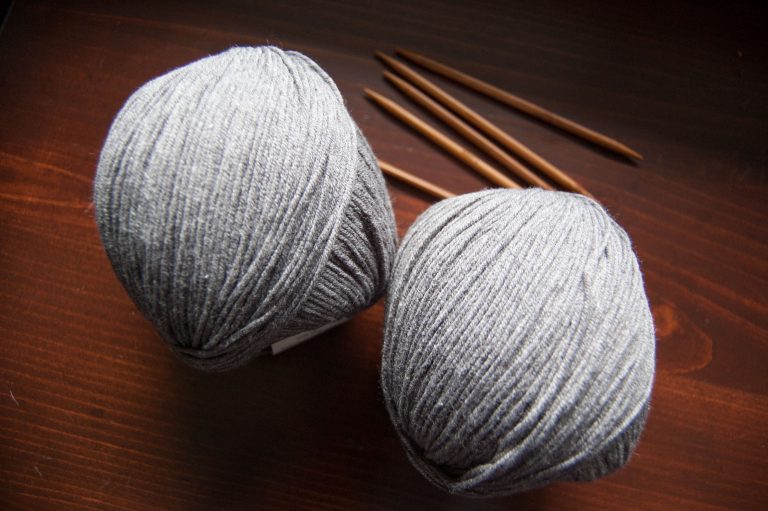 Premier Yarns Cotton Fair Yarn
Premier Yarns Cotton Fair Yarn
Although it is not quite spring, craft stores are reminding us that it is on it's way. Michael's and Joann's are beginning to have spring florals and Easter decor. Although it's not a seasonal item, spring is also the time to start thinking about cotton yarn.
Premier Yarns Cotton Fair Yarn
One of the first yarns I bought when I began knitting was from Premier Yarns (their chunky yarn Couture Jazz), and yet somehow they have mostly stayed under my radar until late last year when I started obsessing over anti-pilling yarns. With spring on the way, their Cotton Fair yarn has been catching my eye so I purchased some the last time I was at Michaels. Find a link to buy this yarn at the bottom of today's post!
Premier Yarns Cotton Fair is a blend of cotton and acrylic. I imagine 48% acrylic is a bit too much for natural fiber snobs, but it really adds a nice softness that feels nicer than your average craft store cotton yarn. Cotton Fair is sold in 100g skeins; the lighter DK weight of this yarn means you get 317 yards in each skein. I purchased two skeins in gray (only because the Plum colorway was not available in store!) with plans to make a summery top.
Affordability of Premier Yarns Cotton Fair
I was too excited to try this yarn that I didn't wait for a sale, but I did use my 40% off coupon from Michaels. Cotton Fair typically runs $5.79/skein at Michaels where you can find it on sale for a typical discount of 20-40% off. Michael's is the only store that keeps certain colors in stock in local stores, but the most colorways are available online. It is a more expensive $6.49/skein at Joann, where it is only sold online and often included in online only yarn sales.
Rant: Whenever you see Joann running an "Up to 50% Off" yarn sale, it's a trap! The only yarns that are ever 50% (occasionally 60%) off are their store brand yarns. Everything else is typically a lowly 20% off and if you only need a single skein of something you are better off waiting for the sale to go away and use a coupon. End rant, begin price breakdown.
| Yarn | Price | Price/Yd |
| --- | --- | --- |
| 1 Skein Regular Price | $6.49 | $0.020/yard |
| 1 Skein w/ 40% Discount | $3.89 | $0.012/yard |
| Project | Reg. Price | Sale Price |
| --- | --- | --- |
| A Cowl (1 Skeins) | $6.49 | $3.89 |
| Small Tank (2 skeins) | $12.98 | $7.78 |
| Large Tank (4 skeins) | $25.96 | $15.56 |
As a final note, if you want the widest color selection, order directly from Premier Yarns at their website. They have 29 colors available including their striped colorways.
Early Impressions of Cotton Fair
Our first impression of Cotton Fair is that it has a soft, smooth texture.
Cotton Fair still has that incredible rigidity of cotton yarn, but it definitely looks like it's less likely to give you "yarn burn".
The ply is nice and tight so I don't expect to see much splitting with this yarn.
The gray colorway I chose as a very subtle heathered look to it. I wish more of this yarn was available in store to see if this is true of other colorways too.
Be sure to check back to see what we make with Cotton Fair and our subsequent review.
---
Featured in this Post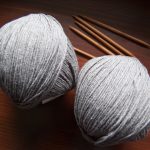 Find this cotton/acrylic blend yarn at Michael's, Joann and Premier Yarns. Perfect for summer knits, we hope you give it a try in your next garment project.