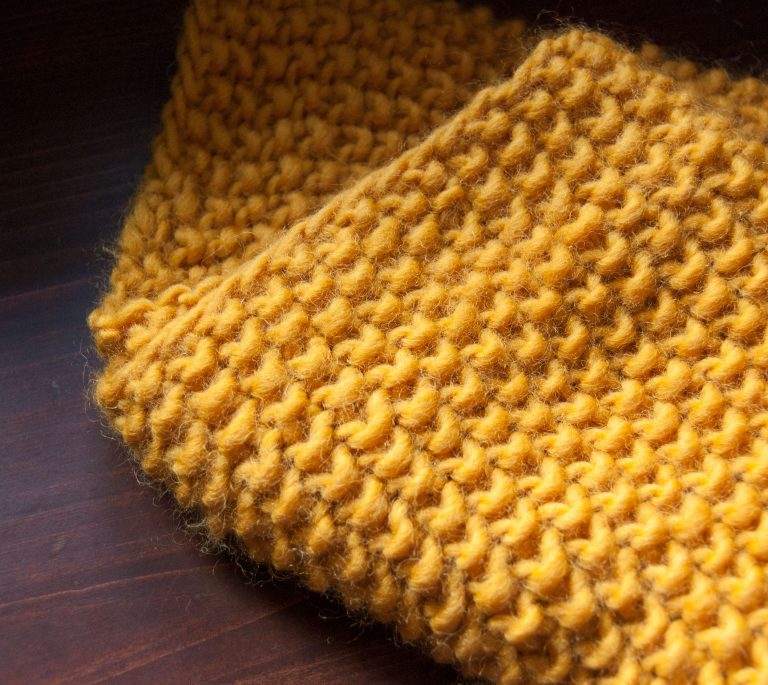 Seed Stitch Cowl in Buttercream Luxe Craft Roving Yarn
Seed Stitch Cowl in Buttercream Luxe Craft Roving Yarn
Buttercream Luxe Craft Roving is perfect for quick knits. If you need a yarn for last minute Christmas gifts, what are you waiting for?
Maybe you're not much a gift knitter, I can understand that. But everyone needs a quick and easy project from time to time. The sense of accomplishment when finishing a project is so rewarding. With bigger projects completion seems to hide just below the horizon for far too long. There is nothing wrong with taking a break from that challenging project and wrapping up a fun and easy knit over the weekend.
Hats are always a great one-and-done reward, but sometimes you need some variety. That's when small, one skein cowls are just begging to be cast on. You have options like the bandana cowl or the mistake rib cowl, but if you're really looking for something elegant, I would recommend the seed stitch cowl.
Seed Stitch Cowl Free Pattern
What is it about seed stitch that makes it both classy and modern?
There are lots of seed stitch cowl patterns out there. The Ravelry seed stitch cowl pattern I really liked (One Night, One Skein) doesn't appear to have been available for some time. Lucky for you I dug through many Ravelry projects and figured out the perfect needle size and stitch counts for when you're using Buttercream Luxe Craft Roving.
My notes are all on my seed stitch cowl project page, but I will share the overall pattern here.
On size 11 needles, cast on 59 stitches. Work in seed stitch pattern for a little longer than 10 inches, then work Very Pink knit's super stretchy bind off.

Seed stitch pattern
Row 1: k1, p1 to end of round.
Row 2: p1, k1 to end of round.
These directions will leave you with only a small amount of yarn to fully utilize your skein. You'll now have a simple, compact, and elegant cowl that will complement a wide variety of outerwear. Just be sure to choose your color wisely. Small cowls are perfect to wear if you're not interested in unruly scarf tales or excess bulk.
What's your favorite one skein cowl pattern?
---
Featured in this Post