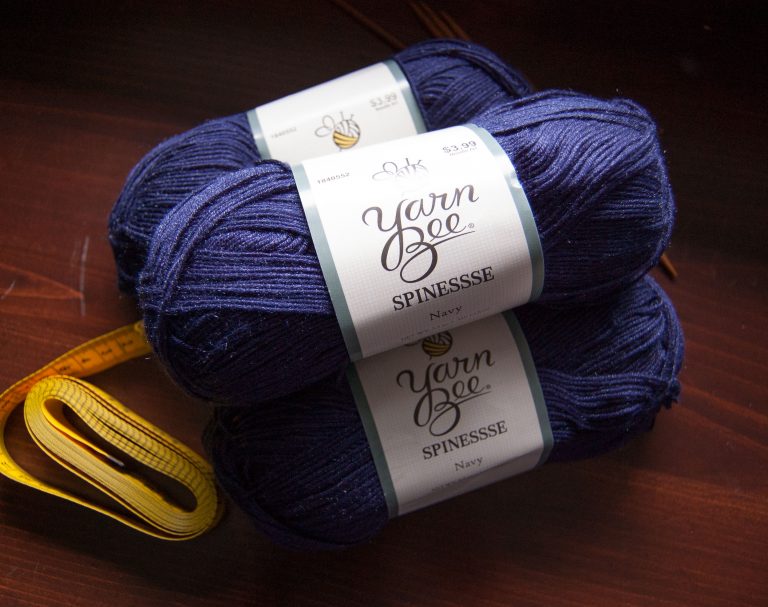 Yarn Bee Spinessse Viscose Yarn
Yarn Bee Spinessse Viscose Yarn
The sun has been shining all week, a rare occurrence for March in Seattle. The temperature even rose to 62°F today, making me think all about those yarns that can be used for summer garments and accessories.
I always research my yarn the most when I'm encountering new fibers or new types of ply. When you buy acrylic yarn, there's not much research to do other than an initial glance of "do people love or hate this yarn?". When you buy cotton yarn, it's much the same depending on what it's blended with. Wool yarn gets more complicated since different breeds of sheep can provide wool with varying qualities of durability and softness.
Some research was required before I actually bought the viscose yarn I purchased – Yarn Bee "Spinessse". Find a link for this yarn at the bottom of today's post.
Discovering Yarn Bee Spinessse
Exclusive to Hobby Lobby, I initially saw this yarn online. I was disappointed when Ravelry has absolutely nothing on Spinessse. Two stashes and that was it! Occurrences like this are what inspired me to start this blog and try to become an early purchaser/reviewer of new budget yarns.
You may notice the label and Ravelry list the name with three occurrences of the letter "s", but the Hobby Lobby website only lists two in their product name. There appears to have been a typo so from here on I'll use two "s"!
I was visiting family in Nebraska last August and the weather was simply too hot to do much more than go out shopping. We hit the local Hobby Lobby. When I felt Spinesse in person, I fell in love. But was it going to be worth it? Struggling to get any sort of reception while I was in the store, I had to borrow my sister-in-laws phone to find information on viscose, which comprises 75% of Spinesse's fiber content.
Researching Viscose Yarns
Viscose is a semi-synthetic fiber, essentially a type of Rayon, with which you may find sounds more familiar. It is considered semi-synthetic because viscose starts out as natural cellulose fibers that under goes a grinding and aging process that makes it a man made fiber. Because it's comprised from cellulose, it is smooth, cool and absorbent similar to a natural fiber like cotton.
Cool and absorbent are the perfect words to describe what you want in your summer ware. Spinesse was destined to become part of my summer knitting stash, in spite of the hand wash only designation on the label. Apparently the cellulose fibers get weaker when wet, which might also be why it is blended with 25% polyester for this yarn.
I was really, really, REALLY drawn to the mustard colorway. I've really got a thing for a good mustard yellow lately. But one of the things I stumbled upon was that viscose yarns can stain easily from body oils. For a shawl or other accessory this wouldn't be a problem. In the application of a summer top, it absolutely would be; I instead chose Navy although teal was also a tempting option.
Buy Viscose Yarn on Sale at Hobby Lobby
Lucky for me, Hobby Lobby happened to be running their regular 30% off yarn sale. If you didn't already know, they run these sales about once a month. It makes a difference for those large projects! I got this already affordable $3.99 viscose yarn for $2.79. That is a heck of a deal for 350 yards per skein!
| Yarn | Price | Price/Yd |
| --- | --- | --- |
| 1 Skein Regular Price | $3.99 | $0.0114/yard |
| 1 Skein w/ 30% Off Sale | $2.79 | $0.0079/yard |
| Project | Reg. Price | Sale Price |
| --- | --- | --- |
| A Shawl (2 Skeins) | $7.98 | $5.58 |
| Med. Tank (3 skeins) | $11.97 | $8.37 |
| Med. Cardigan (4 skeins) | $15.96 | $11.16 |
Early Impressions of Yarn Bee Spinesse
I'll give a few initial thoughts on this yarn prior to our usual project post and final review:
This yarn is closer to sport weight than the DK weight listed on Ravelry. Bear that in mind when planning for any projects and don't forget to do your own gauge swatching!
Since I bought this yarn, some Hobby Lobby website reviews complaint about how slippery this yarn is. You may want to break out the bamboo needles, but I'll certainly address this in my subsequent posts.
I saw a Ravelry user cast on a baby project with this. I would not recommend this for a baby project since this viscose yarn is hand wash only AND prone to show body oils on lighter colors.
But don't let any of these deter you from using this viscose yarn for a beautiful shawl or garment! Spinesse is very soft and will have wonderful drape. I'm really excited about putting Yarn Bee Spinesse to use, hopefully early enough to have something new to wear this summer.
---
Featured in this Post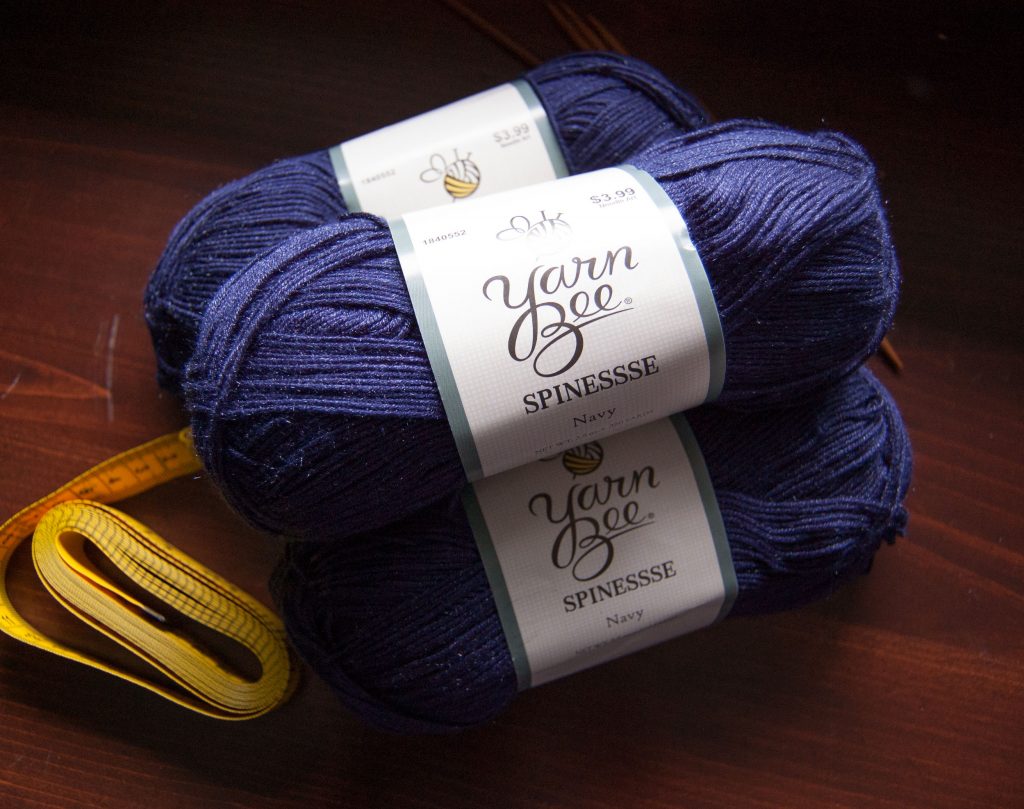 Spinesse is an affordable viscose polyester blend yarn available at Hobby Lobby stores.
350 yards per skein, sport weight yarn