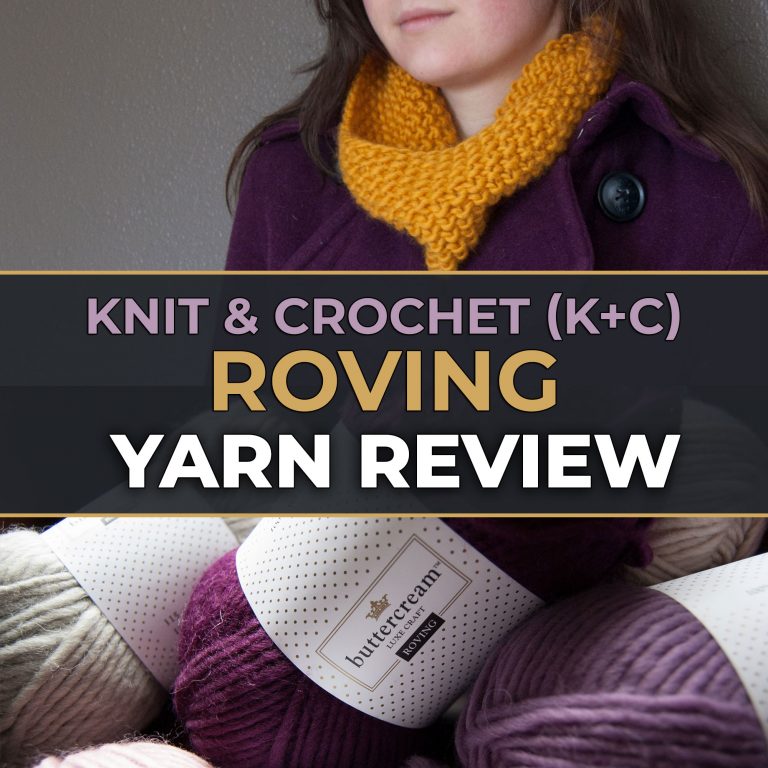 K+C Craft Roving Yarn Review
K+C Craft Roving Yarn Review
Update May 2021: This yarn was originally sold under the old Joann store brand Buttercream. But it's now been rebranded to be called K+C Craft Roving yarn. It has all the same gorgeous colors as before and not much has changed other than the label! So go ahead and read my now updated K+C Craft Roving Yarn Review!
Today I am excited to review Buttercream Luxe Craft Roving Yarn, exclusively available at Joann stores. I first ordered this yarn in October of 2019 and immediately cast on a seed stitch cowl. I've worn the cowl at least 5 days a week since I finished it November 9th. We now have enough data to give you a Luxe Craft Roving yarn review.
Availability of K+C Roving Yarn
If you have a Joann Fabrics near you, then this yarn is very easy to acquire. All the Joann locations in my area carry at least a few of the colorways, if not all of them. Even if you were unable to find a color in store, you could easily have some Craft Roving shipped to you. But it is true that this yarn is exclusive to Joann and won't be available from multiple retailers.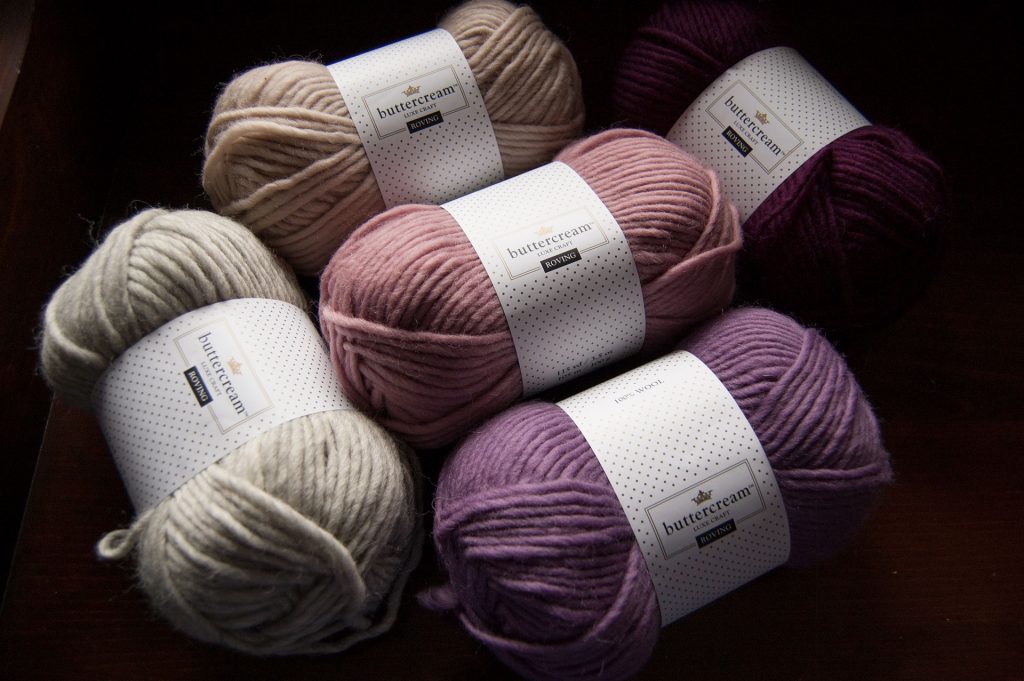 Offered in twelve amazing colorways, Craft Roving is on sale quite frequently. I've purchased this yarn for as low as $2.80/skein during 60% off yarn sales. Not only is it readily available, but it is a great budget buy.
Workability of K+C Craft Roving
Bulky roving yarns are typically easy to work and Buttercream's Roving yarn is no exception. On size 11 needles, Roving works up very quickly without splitting or excessively shedding. I was able to finish a one skein cowl during an evening of Knitflixing (Netflix + Knitting). I feel like I should have more to say on the subject of this roving yarn's workability. But in a way having nothing to say is the best roving yarn review you can give. No complaints! It's a good roving yarn!
Wearability of K+C Roving Yarn
Before I even purchased K+C Craft Roving, I had done my go-to itch test when I saw it in store. Unlike Patons Roving yarns, I did not get any itchy sensations when rubbing this yarn on the inside of my wrist. This test works in 95% of cases, but I can still have a reaction when wearing a yarn for a longer period of time.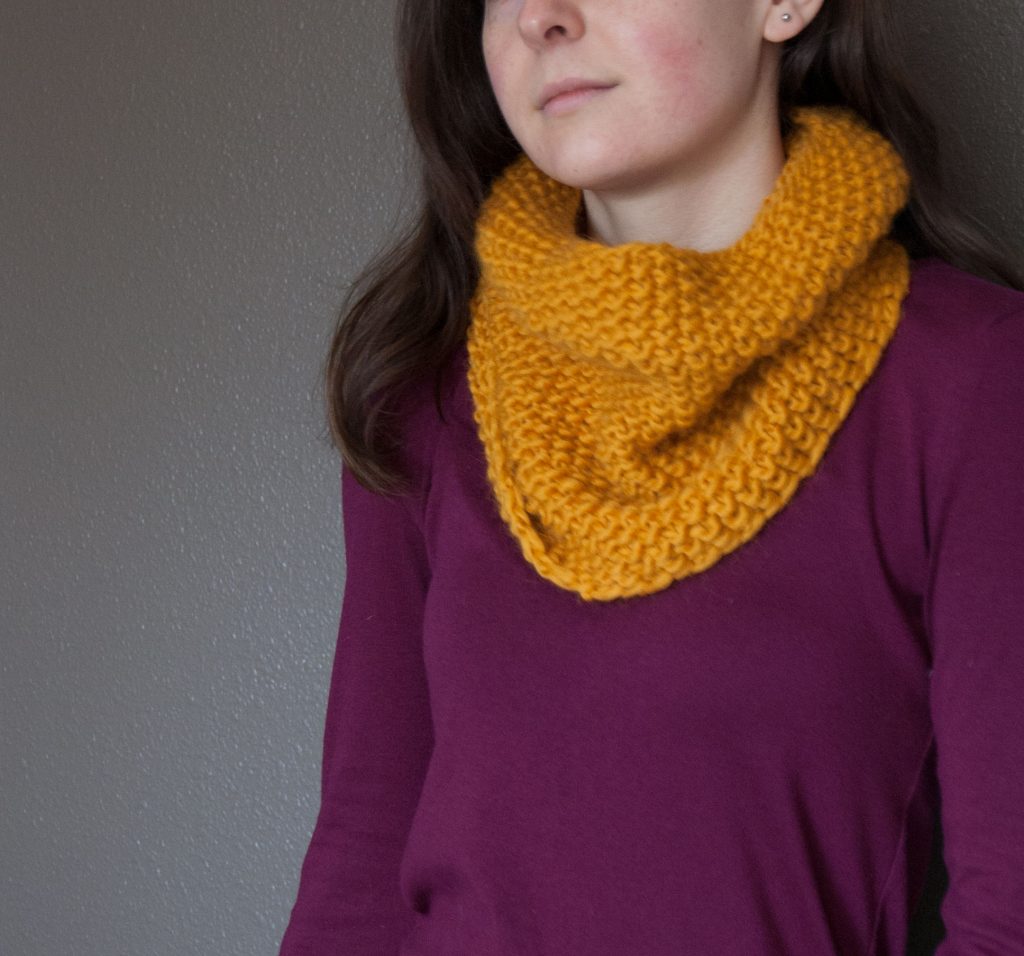 I wore my Seed Stitch Cowl for daily dog walks (45 minutes or so at a time) with no noticeable reaction. I wore it longer once when I went out with some friends and still encountered no itching or sneezing.
Roving is just as soft as Patons (but without the itch), but it isn't as soft as a Malabrigo Rasta. Although it is a great yarn, I still wouldn't recommend it for baby projects. But you should be using something more washable for those types of things anyway.
Durability of K+C Craft Roving
All of the Seed Stitch Cowl pictures you've seen on this blog have been taken recently, after MONTHS of wearing it. As you can see, it is holding up very well. The original halo is still there, but without any pilling. There has also been no loss of stitch definition.
As you can see from photos, I wear this cowl partially tucked into my coat. My seed stitch cowl has experienced friction whilst obscured by my jacket, but it has not resulted in any clear wear patterns. Luxe Craft Roving is holding up well!
Concluding Our Roving Yarn Review
I'd like to give Buttercream Luxe Craft Roving a resounding Buy Again rating! And I have bought it again. Joann offered one of their 60% off Buttercream/K+C yarn sales at the very end of December and I bought multiple skeins at $2.80/piece. The only reason I would not buy Roving again would be because there is a new roving yarn to review. 😉
---
Featured in this Post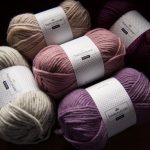 I love this bulky 100% wool yarn exclusive at Joann stores. We'd buy it again and hope you'll try it out for your own one skein projects!