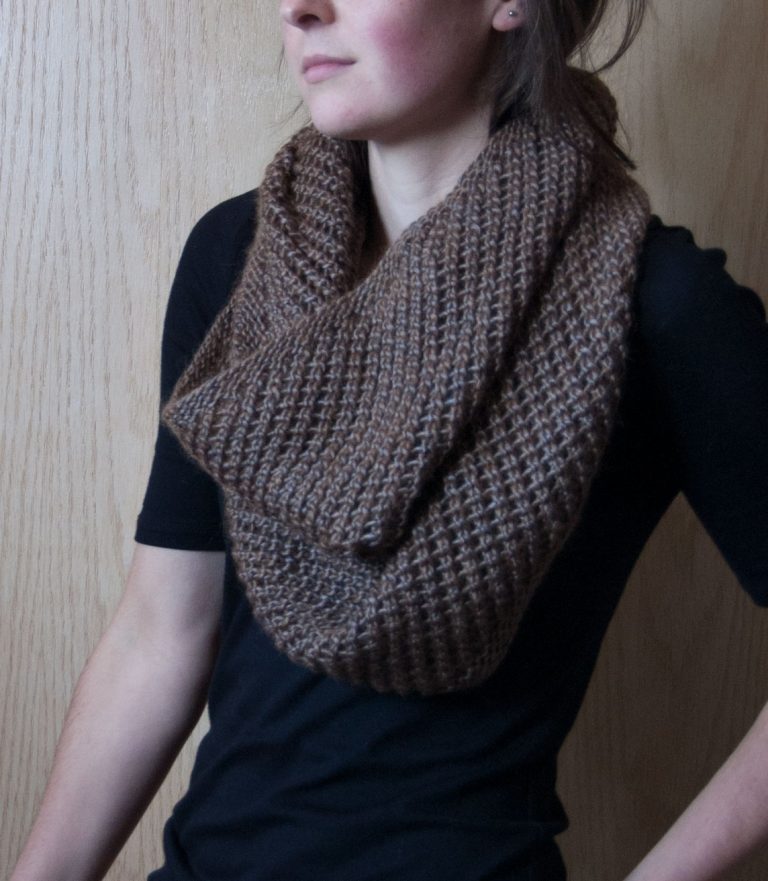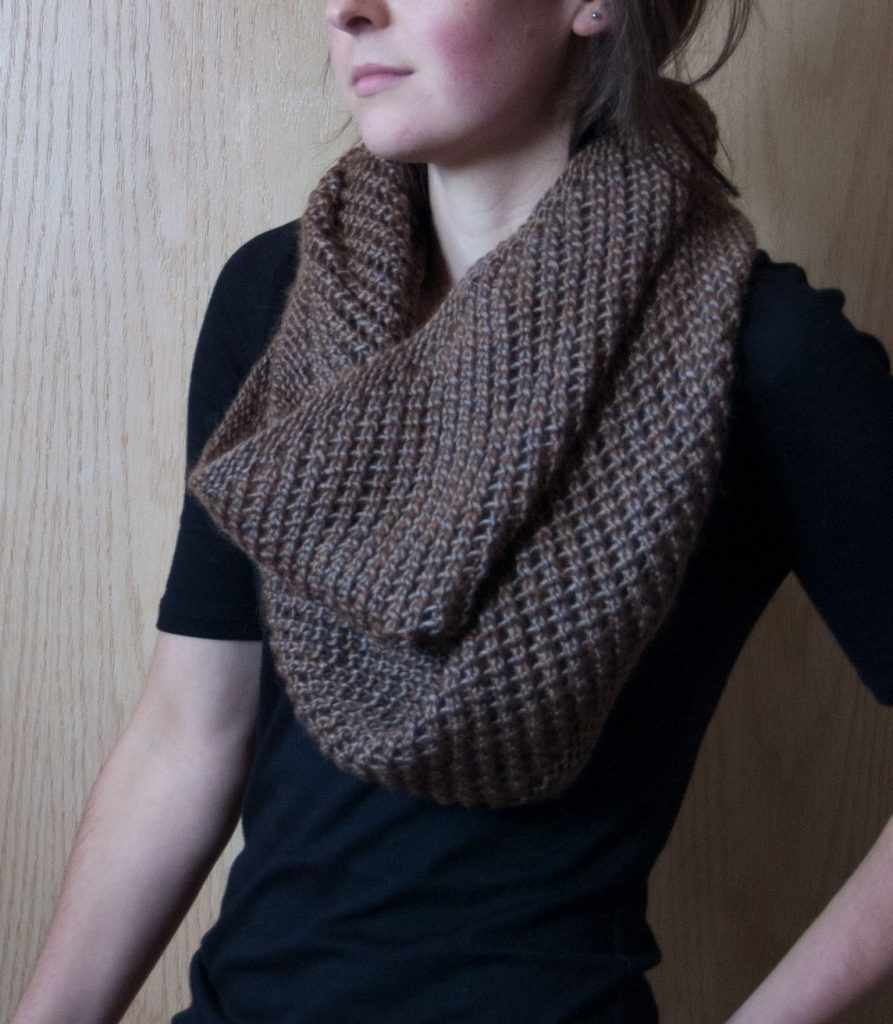 Autopilot Cowl in Berroco Lustra
Autopilot Cowl in Berroco Lustra
Today we'll be discussing the second of my two Berroco Lustra gift knits for Christmas 2019. You may recall I purchased some Lustra at a local discount yarn sale back in February. I slated two skeins of it for a gorgeous Song of the Sea Cowl for my sister-in-law. The remaining 3 skeins in gold were to become a gift for my mother-in-law.
The Cowl Pattern Selection Process
Handmade knits for my in-laws usually involve consulting with my husband on pattern selection. He earns the money to buy the yarn; I knit the yarn into something beautiful. Together we select the cowl pattern so the gift ends up being from both of us. Then I can get away with buying more yarn in the name of Christmas shopping. It's a wonderful system.
After the cowl I knit for my sister-in-law, I had some very definite opinions about Berrocco Lustra and what kinds of patterns the yarn would be suited to. My original list of possibilities included beautiful cabled scarves to chic, modern ponchos, but many of them got eliminated very quickly due to the yarn workability. After much debate about what "Mom" would like, we settled on the Autopilot Cowl by Dominique Trad. See the bottom of this post for a pattern link.
The Autopilot (and Co-pilot) Cowl Pattern
I had made Dominique's Copilot cowl knitting pattern earlier in the year and it to be fun and easy. Both patterns look very elegant, but are surprisingly simple. At their essence, they are alternating rows of K1, K2TOG and K1, YO. If you're an absolute beginner and want a knitting pattern that really says "Wow", both cowl patterns are excellent options!
I mention the Copilot cowl as a guide if you don't meet the Autopilot pattern requirements exactly. If you have a different amount of yarn than what is asked for, Copilot has notations throughout the (nearly identical) pattern outlining when to weigh your yarn. Weighing your yarn allows you to efficiently use whatever length of yarn you have. I had to do this when I used a partial skein of Knitting Paradise Painted Desert.
The Finished Autopilot Cowl
Look at that drape. I ended up using about 450 yards, only a little more than two skeins, of my golden Lustra before I decided the cowl was thick enough. I made it long enough that it could be wrapped around the neck 3 times, or twice around the neck and once over the head. The cowl is absolutely beautiful. Such a simple combination of stitches in this yarn creates a wonderfully squishy and warm fabric that will surely keep my mother-in-law warm this winter.
---
Featured in this Post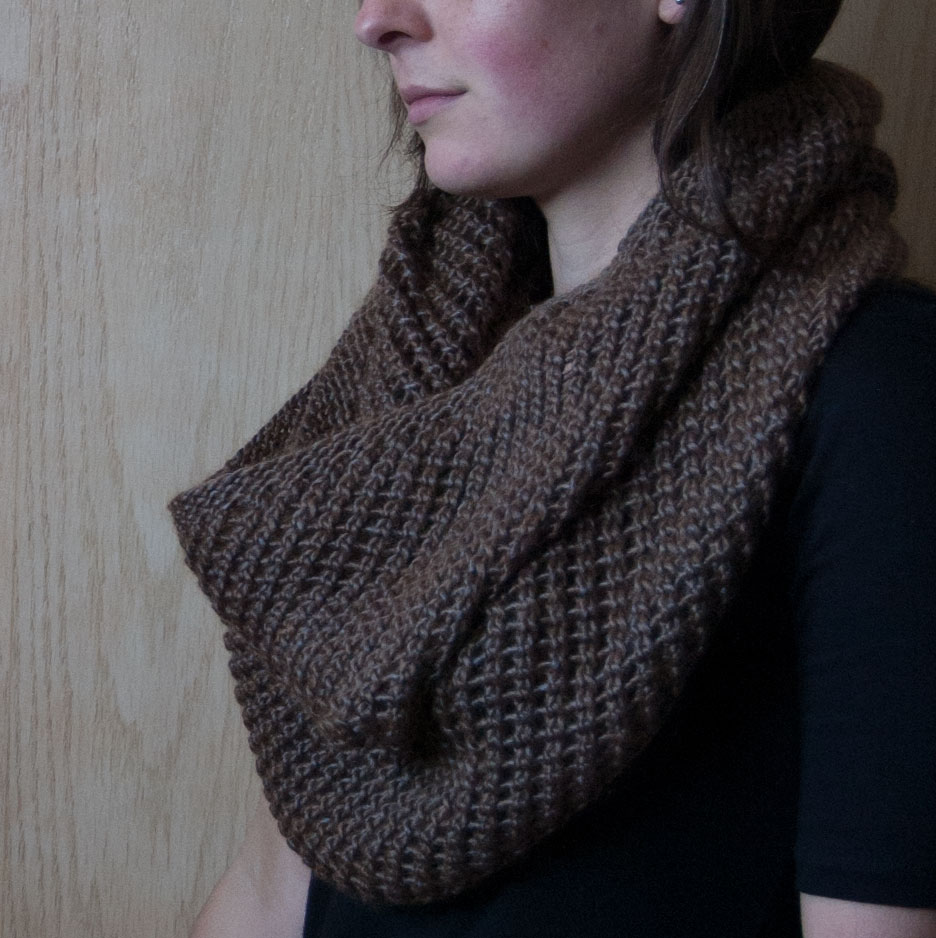 Find this pattern for FREE on Ravelry. We knit ours in Berroco Lustra, but it's suited to a wide variety of yarns. The recommended pattern yarn is Malabrigo Rios.