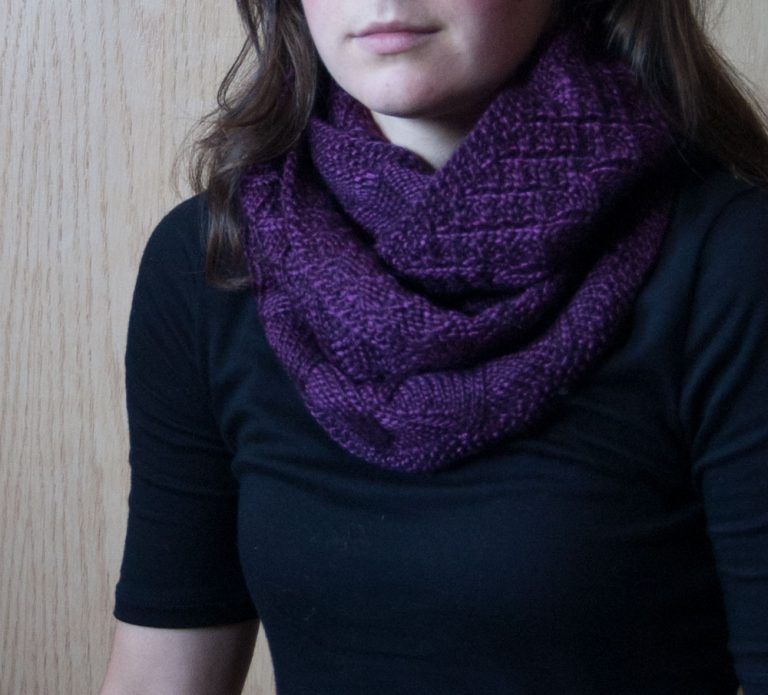 Song of the Sea Cowl in Berroco Lustra
Song of the Sea Cowl in Berroco Lustra
You may recall the incredible yarn sale I found in my neighborhood earlier this year. I had justified my purchase of at least five skeins of yarn in the name of knitting Christmas gifts. One of the yarns I was most excited to work with was the Berroco Lustra in a deep, metallic purple. My sister-in-law loves purple and I knew I could make her something lovely for Christmas. I just had to find the perfect cowl pattern.
Cowl Pattern Selection Process
When I make gifts for my husband's side of the family I typically involve him in the pattern selection process. I say that he provides the money and input, I provide the labor, and in the end it ends up being a gift from the both of us. Sneaky way to justify yarn purchases, isn't it?
I created a list of possible patterns by looking through the Lustra projects listed on Ravelry and together we chose Song of the Sea by Louise Zass-Bangham. What sold us on this pattern was the project by user sandylkp. Sandylkp had used Berroco Lustra in a greenish hue and the end result was a color and texture more reminiscent of dragon scales than ocean waves. My sister-in-law is a fan of movies like How to Train Your Dragon and The Hobbit, featuring Tolkein's dragon Smaug. A purple dragon scale cowl seemed perfect.
The Song of the Sea Cowl Knitting Pattern
Song of the Sea is a paid pattern, but it is well worth it. It provides excellent advice for adjusting the pattern for different quantities and weights of yarn. These tips allowed me to successfully use both skeins with only a small amount remaining to make future repairs. The pattern also includes alternative border suggestions; I chose to use a seed stitch border. I also chose to use a M1A (make one away) instead of a yarn over on the pattern increases, but otherwise I followed the pattern to the letter.
My final cowl ended up being about 12 inches wide and long enough to wrap it around your neck twice. The wraps are loose enough that should you need to cover your head the second wrap can easily do so.
I wholeheartedly recommend downloading Song of the Sea if you are looking for an eye catching cowl to gift this holiday season.
---
Featured in this Post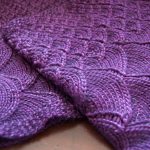 Purchase your Song of the Sea pattern at LoveCrafts today! We knit ours in Berroco Lustra, but a wide variety of yarns have been successfully used for this project. If you're willing to splurge, check out the recommended Fyberspates yarns!