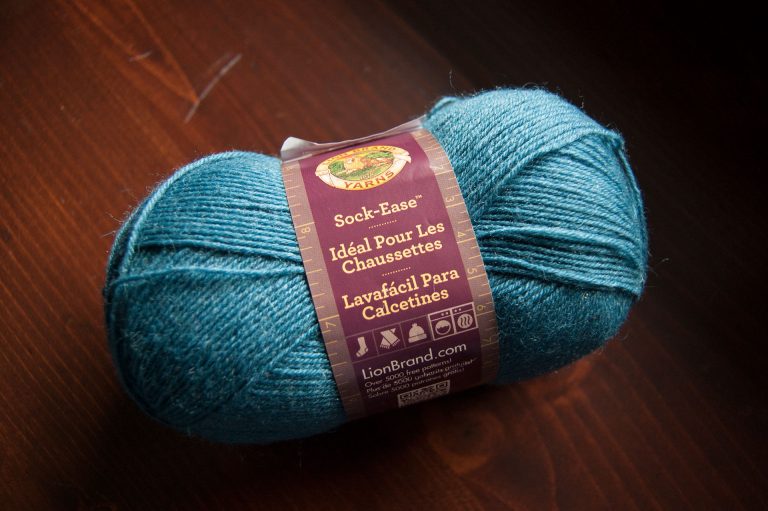 Lion Brand Sock-Ease Yarn
Lion Brand Sock-Ease Yarn
Sock yarn, in spite of it's name, is a wonderful all purpose being. You can make anything from (duh) socks to sweaters and intricate, lacy shawls; you can use it as-is or you can hold it double to increase the thickness of your final fabric. It is truly a versatile weight.
There are some sock/fingering weight acrylic yarns out there, but today we're going to talk about a sock yarn that uses a "standard" blend of 75% wool to 25% nylon – Lion Brand Sock-Ease.
Lion Brand Sock-Ease Yarn
The wool/nylon ratio in Sock-Ease is designed to balance warmth (wool) with durability (nylon). The wool in this yarn is superwash, meaning it's been modified to withstand machine washing and drying without your project felting. The washable nature of sock yarns is another point in favor of their versatility.
Lion Brand's Sock-Ease is one of the few readily available (aka, get it through Michaels, Joann's, etc) budget sock yarns that is sold in 100g skeins. Premier Yarns and Red Heart both sell their sock yarns in 50g skeins. If you're looking for more continuous yardage, that makes Sock-Ease a great option. Each generous skein contains 439 yards, enough for a pair of your averaged-sized ladies socks.
Sock Yarn Affordability
Today's purchase of Sock-Ease is not my first. I purchased a skein in colorway Grape Soda about a year ago when I was planning on making my first pair of socks. I had been lucky to find a lightning deal on Amazon selling it for $6.63/skein. This appears to be a discounted price they run regularly on certain colors. I found a similar Prime Day deal for $6.11/skein. Lion Brand Sock-Ease regularly retails for anywhere from $9.99 to $10.99 at most retailers making the Amazon Lightning deal discounts I've seen between 40-45% off. With this great deal running a second time, I bought two skeins of Snow Cone, a beautiful teal blue.
| Yarn | Price | Price/Yd |
| --- | --- | --- |
| 1 Skein Regular Price | $10.49 | $0.023/yard |
| 1 Skein w/ 40% Discount | $6.29 | $0.014/yard |
| Project | Reg. Price | Sale Price |
| --- | --- | --- |
| A Cowl (1 Skeins) | $10.49 | $6.29 |
| Small Sweater (2 skeins) | $20.98 | $12.58‬ |
| Large Sweater (4 skeins) | $41.96 | $25.16 |
This yarn is a great value, but if you're still not convinced Lion Brand's Sock-Ease is the sock yarn for you, feel free to check out it's listing on YarnSub.com for a compilation of comparable alternatives.
Our first impression of Sock-Ease is that it will be a rougher, yet durable wool sock yarn. We don't find this sock yarn to be at all itchy, but there is no silky softness from merino fibers. Although sock yarns are great all purpose beings, we are not ready to pronounce this yarn suitable for a fancy shawl.
---
Featured in this Post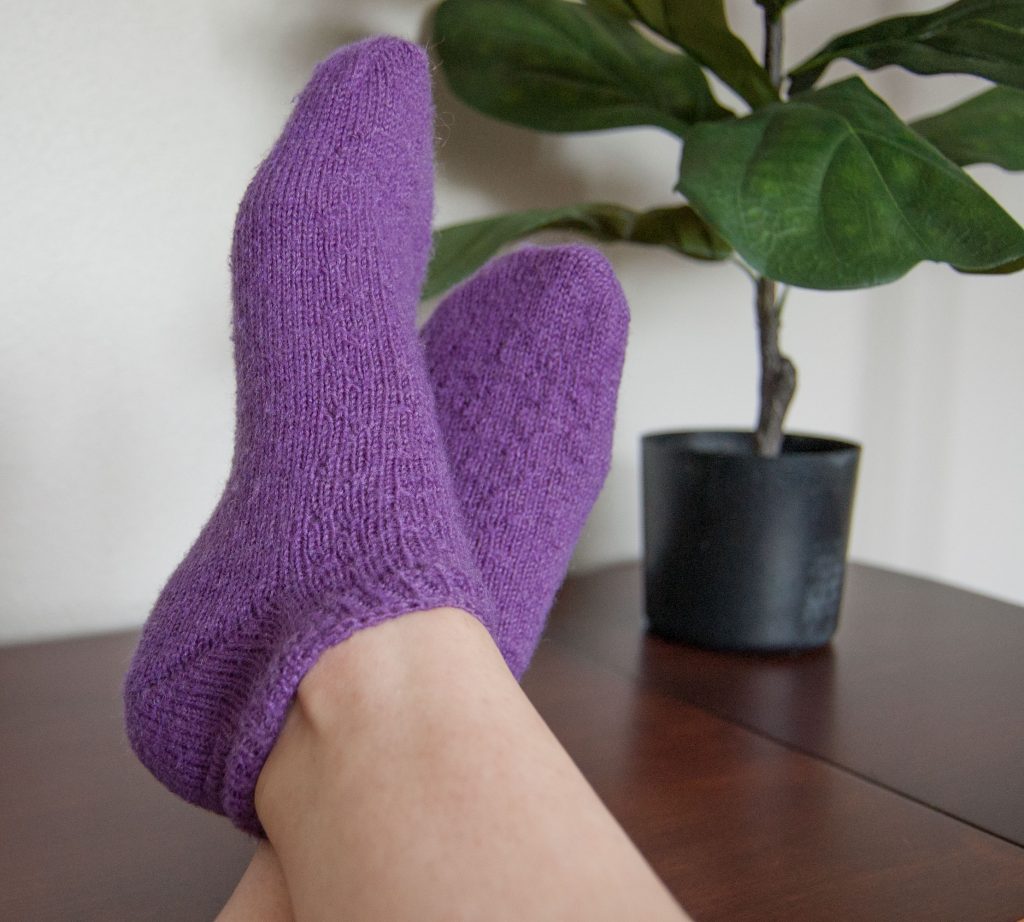 Find Sock-Ease, an affordable sock yarn available at Lion Brand.com, Joann, Michael's and Amazon. You won't find this yarn in stores and will be ordering online from each of these retailers.