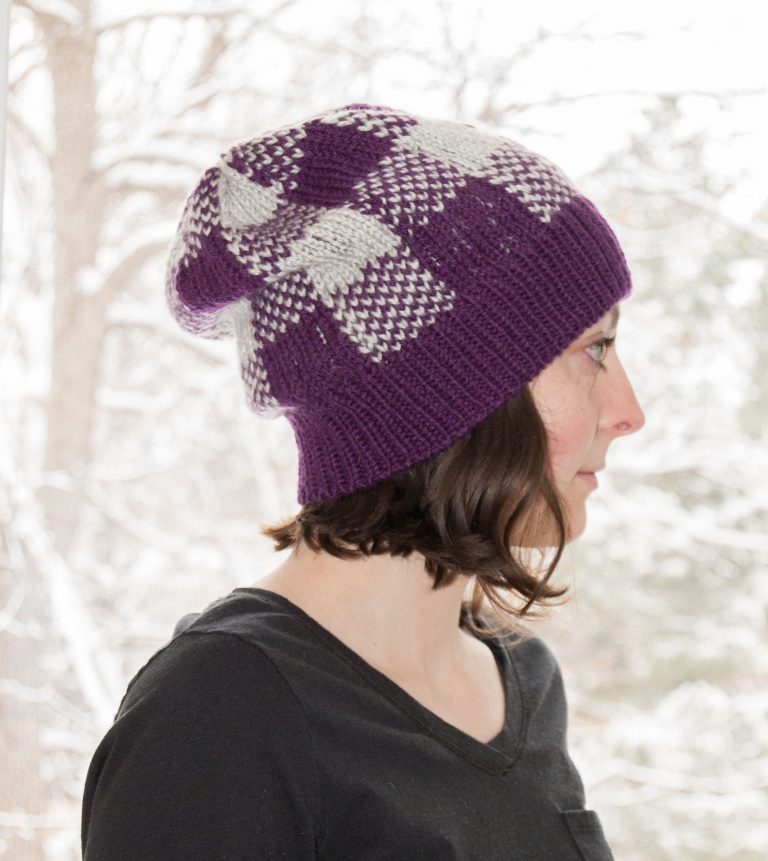 Classic Buffalo Plaid Knit Hat in Willow Yarns Wash
Classic Buffalo Plaid Knit Hat in Willow Yarns Wash
Oh boy. I'm getting to that point where I keep dragging my feet and have no interest in writing blog posts. Never again will I commit to so many posts for a yarn comparison! Although I have learned my lesson, I refuse to start slacking off. That said, let me tell you about a project I have REALLY put off writing about — the Buffalo Plaid Knit Hat by Leelee Knits! Find the pattern link at the bottom of today's post.
The Buffalo Plaid Winter Hat by Leelee Knits
As you know, I LOVE to share patterns that are available for free. For both beginner and experienced knitters alike, sometimes you just aren't sure if you love a pattern enough to pay the $5 (or more!). Well, it becomes and easy decision when a free version is available on the designers website, with ads of course.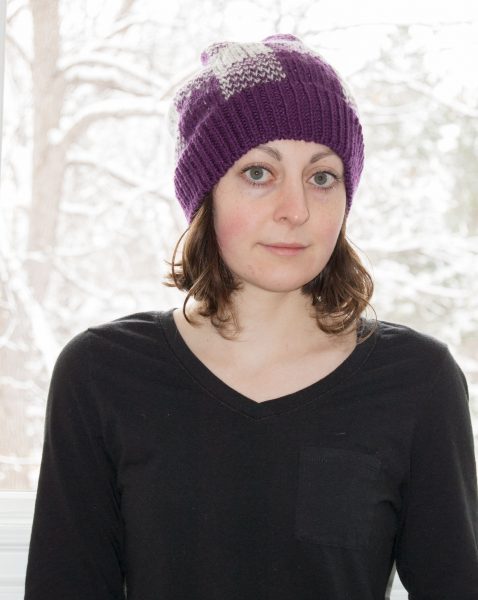 The Buffalo Plaid Winter Hat is one of these patterns. Normally sold at $5, you can find the free version on the blog. Sometimes free patterns can be hard to read, but not this one! It helps that this is a very simple and straightforward colorwork pattern. Once you get the hang of things, just keep the color chart graphic in view and you're set!
Oh, and Alnaar (the genius behind Leelee Knits) is amazing and has tutorials videos on stranded knitting to help you through the colorwork.
Working the Buffalo Plaid Knit Hat in Willow Yarns Wash
Because of the consistency of the plaid, this was hands down the easiest and most relaxing colorwork pattern I have knit to date. With some carefully placed stitch markers, the pattern becomes impossible to mess up! But somehow I did! Let me explain.
The biggest issue I experienced whilst knitting this hat was that my colorwork floats were visible through the stockinette! I have never had this happen in another colorwork project, even one more complex than this. This is in no way a reflection on the pattern, but perhaps on the yarn or my chosen needle size. Any attempts to adjust my floats just made the problem worse! None of the advice I found online could solve this issue.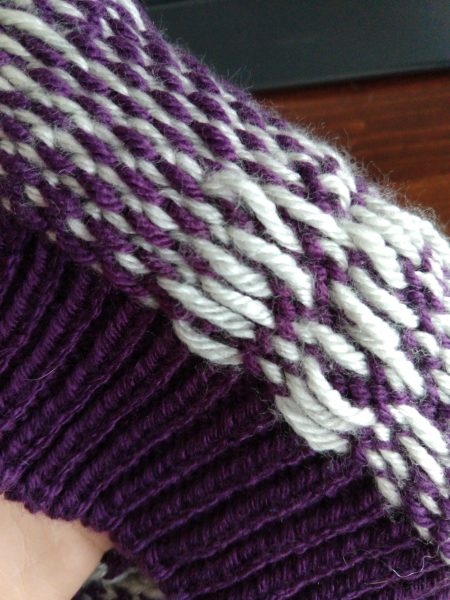 Unfortunately, I also found this hat to be larger than I preferred. It's what I (perhaps crudely) think of as a saggy diaper slouch hat. Sometimes there is just too much slouch! When combined with a thicker, synthetic yarn, it just doesn't hang quite like I'd like it to. It took careful posing to get the photos to look just right.
Between the sizing and my visible floats, I will be frogging the hat. I really adore this pattern, so I will likely reknit it with a smaller set of needles to see if that solves both my problems!
Comparing Skeins of Willow Yarns Wash
One of the reasons I chose Willow Yarns Wash for this project was that it allowed me to compare skeins side by side. You'll remember from many videos in the Ultimate Acrylic Yarn Comparison that I had one skein manufactured in Turkey and another manufactured in China. All comparison ratings were based on the skein from Turkey, but for my "fast follows" I decided to complete the same exercise for the skein from China. I needed to know if the quality was different!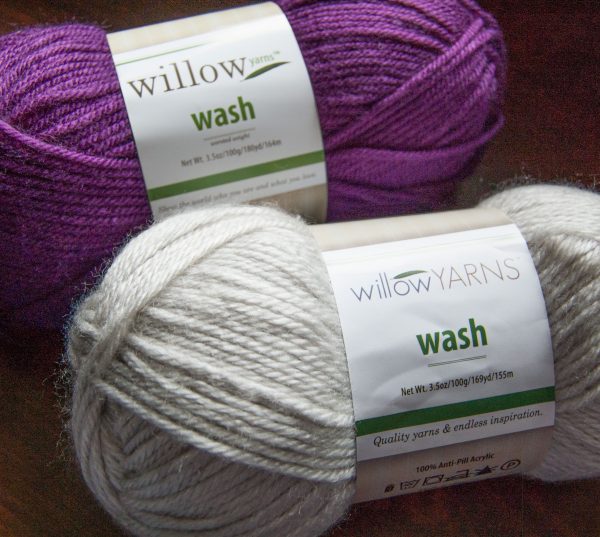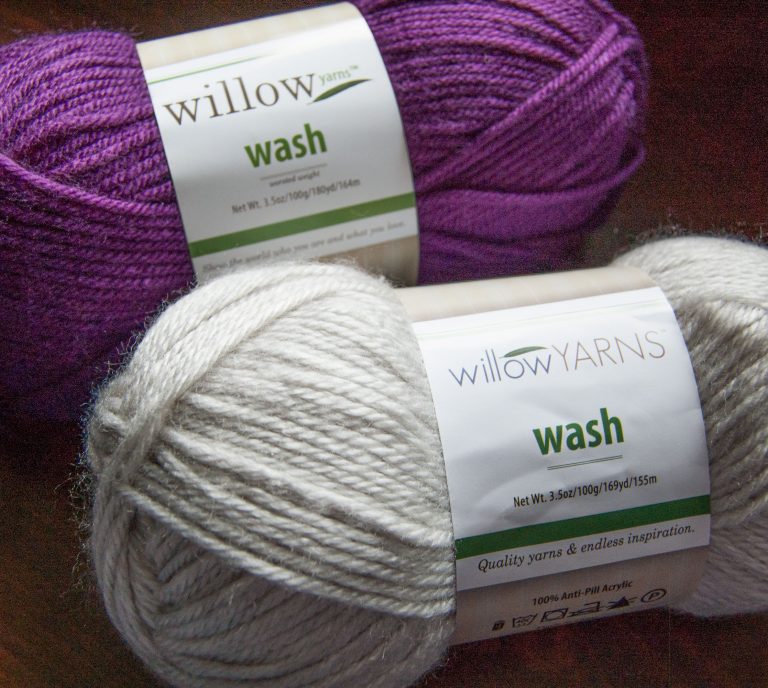 Working with the skeins side by side for the Buffalo Plaid Hat, I thought the China skein was more loosely plied and at risk of splitting. Although I say "more", this was still less than many other yarns in the comparison! I'm waiting for the durability testing to complete before making any final verdicts, but so far the quality seems to be similar.
---
Featured in this Post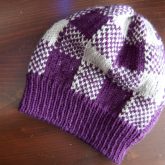 Find the free plaid knit hat pattern on the Leelee Knits blog today! I knit mine in Willow Yarns Wash, but any worsted or aran weight yarn would be suitable. If you're in the mood to shop, check out these options at LoveCrafts!