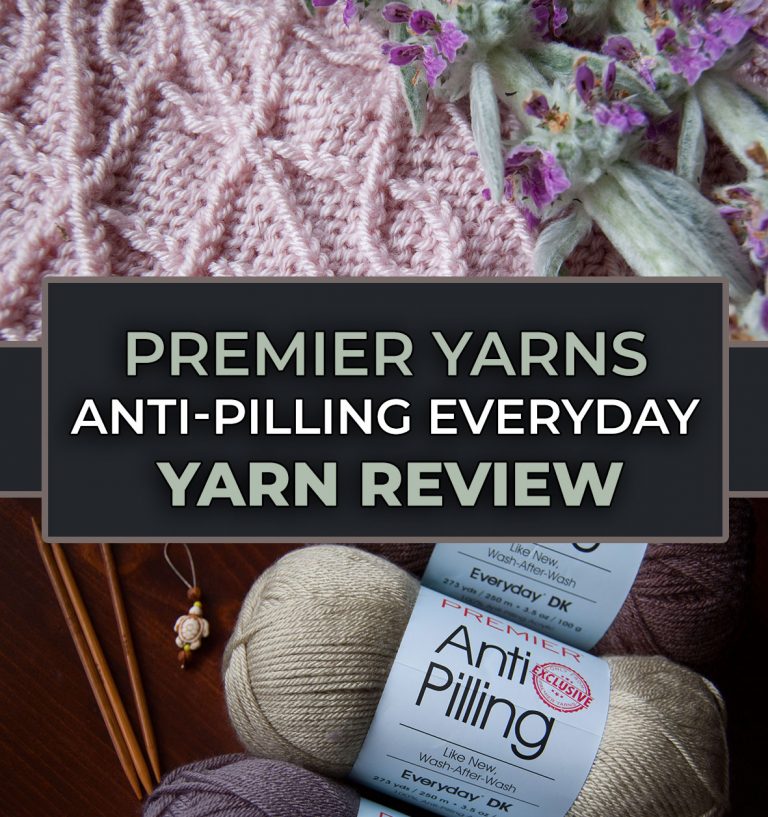 Why I Love Premier Yarns Everyday Anti-Pilling Yarn
Why I Love Premier Yarns Everyday Anti-Pilling Yarn
Today I am reviewing another yarn from the Ultimate Acrylic Yarn Comparison that I am very excited about. Ranking at the top of my list for softness and durability, Premier Yarn's Everyday Anti-Pilling Yarn is absolutely one of my top 5 favorite yarns! A few weeks back I called K+C Smooth my new favorite yarn, but Premier Everyday is my other not-so-new favorite. Let me tell you why in this Premier Everyday Yarn Review.
Availability of Premier Everyday
Ironically, I first heard about Premier Yarns from a Facebook ad. And even more ironically, it had a survey asking whether or not I'd like to be able to buy their yarn in stores! I had just started exploring acrylic yarns and had only recently stumbled upon anti-pilling yarns. It seemed they had a problem getting on local store shelves, and when I looked, it was indeed hard to find them!
For this reason, I was only able to rank them 7 out of 10 for availability. They are available at many retailers….. but mostly online. It's a real shame too! For the best color selection, you have to order straight from Premier Yarns or check out Herrschners. You'll find links to purchase at the bottom of today's post.
Working in their favor, Premier does offer this yarn in LOTS of weights – dk, worsted & bulky!
Workability of Premier Everyday Anti-Pilling Yarn
I have purchased multiple weights of Everyday Anti-pilling, including their bulky weight version. Unfortunately with my move and the Ultimate Acrylic Yarn Comparison, I haven't gotten to knit every variation. But I have LOTS of experience working with the DK weight. I used it in developing my knitting pattern, Nonna Rosalie's Toque. Additionally, I used it in a test knit of the Iola Hat for Triona Designs. AND there was the brioche hat I knit in a skein of Rust worsted weight.
Needless to say, I think I've used it more than any other acrylic yarn. Everyday Anti-Pilling is VERY easy to work with. It's soft, not splitty and not squeaky. The Iola Hat used twisted cables, which can occasionally highlight annoyances like splitting. But Everyday knit like a champ. It crochets quite nicely too! When I wrote my post comparing workability, Everyday was in the list of yarns I REALLY enjoyed crocheting.
Everyday Softness & Wearability
As I mentioned above, I've knit three hats with this yarn. Although a hat may not sound like the ideal test for wearability, my forehead is very sensitive. Even acrylic yarns have made it itch. But not Premier Yarns Everyday Antipilling! This yarn is so soft that I gave it a 10/10 for softness. I had my husband assist in the softness rankings, and we both absolutely loved how this yarn felt.
If you read my blog post comparing softness, you can see I went in depth. I ranked softness in skein, after swatching and after washing. Premier Everyday did not feel the softest in the skein, but it continued to rank higher after each step in the process. After washing, it was our #1 choice.
How durable is Premier Yarns Everyday?
After doing the 15 week durability testing for the ultimate acrylic yarn comparison, I had some clear winners. Not surprisingly, the anti-pilling yarns were absolutely worth it! This includes Premier Yarns Everyday. I gave Everyday a solid 10 out of 10 in the durability department.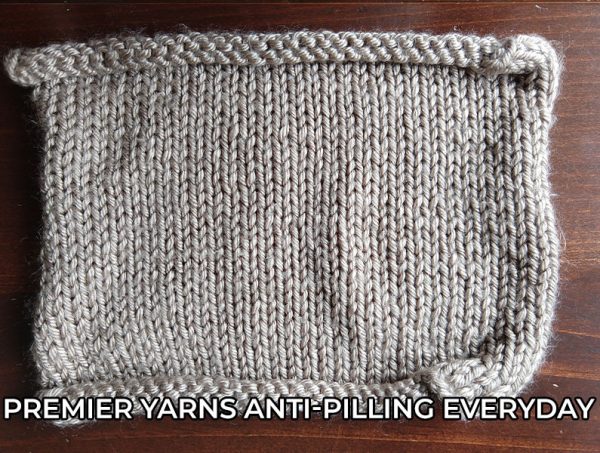 Not only did the swatch hold up to washing, but my Premier Everyday version of Nonna Rosalie's Toque has been my go-to hats for the last year. It still looks beautiful, even though I've been wearing it to cover my hair while doing nasty attic jobs (ugh, I hate Rockwool). Can you spot it underneath all my other headgear?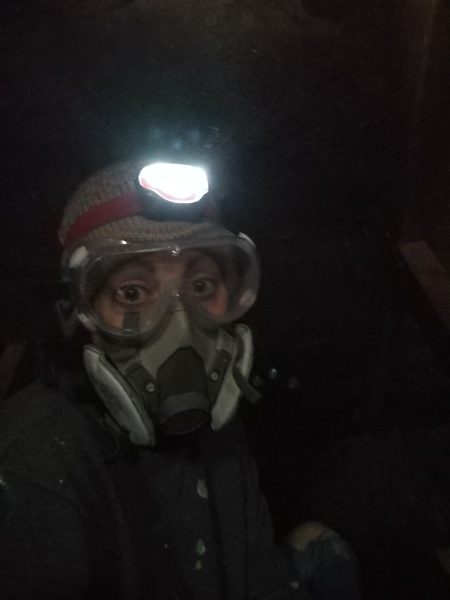 Oh, and it survived a bird poop attack too. It mostly saved my face from the worst of the damage. Mostly. You can see the drip down the side of my cheek.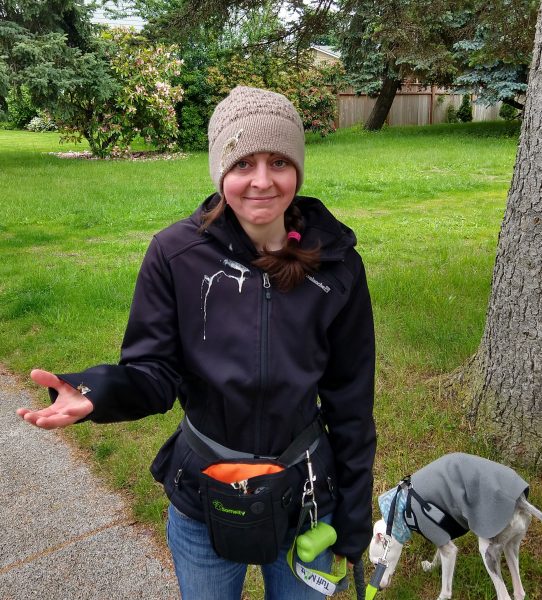 My Premier Yarns Everyday Yarn Review: 5 of 5 Stars!!!
Whenever I get sad about K+C Smooth being unavailable, I remind myself that I still have Premier Yarns Everyday Antipilling. In many ways, Premier Everyday is the better yarn. Not only are there more colors, but it is a bit more workable and durable. It's really the K+C Smooth drape that I miss.
But getting back to the yarn at hand. Not only is Premier Yarns Everyday a winner on nearly every data point I measured (except availability), it's OKEO-TEX certified. More and more brands are getting on board with this certification, but I won't forget that Premier was one of the early adopters. I think it speaks to the quality of yarn Premier aims to create.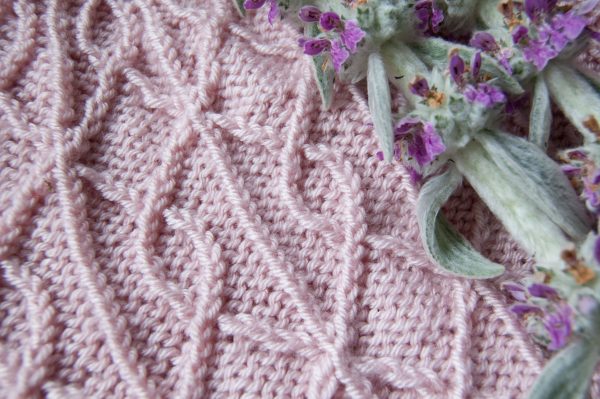 One final thing to note is that I have only purchased Everyday Yarns with the new branding. The older skeins are still labeled as anti-pilling, so they should have the same durability. But I do not know if they have the OKEO-TEX certification.
So if you have the opportunity to buy this yarn, I wouldn't hesitate. It's a wonderful yarn and my only complaint is that I have to order it online. If you see any survey's asking about getting this yarn stocked in store at Michael's or Joann, please fill it out and encourage them to do so!
I hope you enjoyed the Premier Everyday yarn review. Now I just have to get my hands on some of the new Premier Anti-Pilling Everyday MERINO blend!!! I'm so excited to try it.
---
Featured in this Post