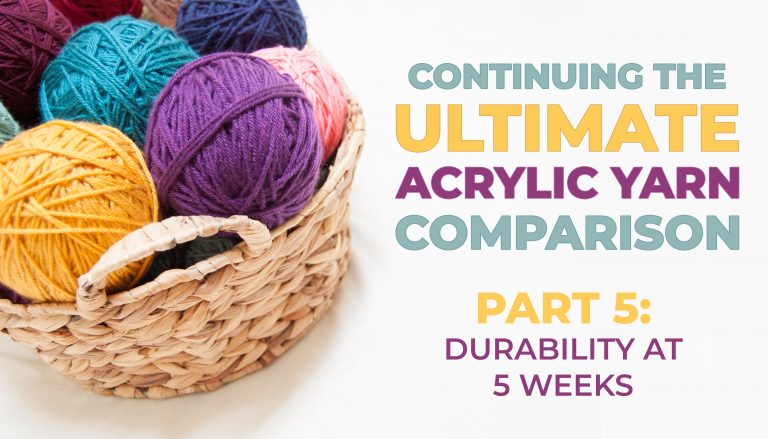 Durable Yarn at 5 Weeks- Ultimate Acrylic Yarn Comparison
Durable Yarn at 5 Weeks- Ultimate Acrylic Yarn Comparison
I apologize in advance for how image heavy today's post is going to be! I'm sure many of you would be willing to take my word for it if I said one yarn was wearing faster than another. While I believe data is important, I believe transparency is even more important. So lets start talking about which yarns are durable.
Predicting the most Durable Yarn
After the first wash, I was noticing that many of the ends I had not woven in (because I'm lazy) were wearing differently than others. Inspiration struck and I decided to make a prediction on the most durable yarns would be, soley based on the tails! This is mostly for amusement, so feel free to skip to the real comparison if you wish.
Durable Yarn: 5 Week Comparison
The video compares the yarns side by side to see how they are handling the wear. These are after 7 washes (I was a week late doing the video). Do note that the KC Smooth yarn has been washed twice as long as these other yarns, but is doing just as well!
Translating my video commentary to written text is not easy. So please watch the video for the best detail! But I separate out a few yarns as looking very nice still. Those yarns are:
And I go into more detail when comparing these other yarns that are showing some or little wear:
A Picture is Worth 1000 Words!
In this section, I have a photo of each yarn at 5 washes. And yes, this is actually at 5 washes, whereas the video above is a week (and two washes) later. Every other week I do two loads of laundry instead of one. Now you can understand why I got myself all confused with my counting!
One important thing to note at this stage, is that anti-pilling yarns are designed such that pills will shed themselves in the wash as they form. I am not sure how "immediate" they shed, so we may see these yarns fluctuate in the list more than the basic acrylics.
You can click on each photo to view a larger version and click through the gallery in full screen.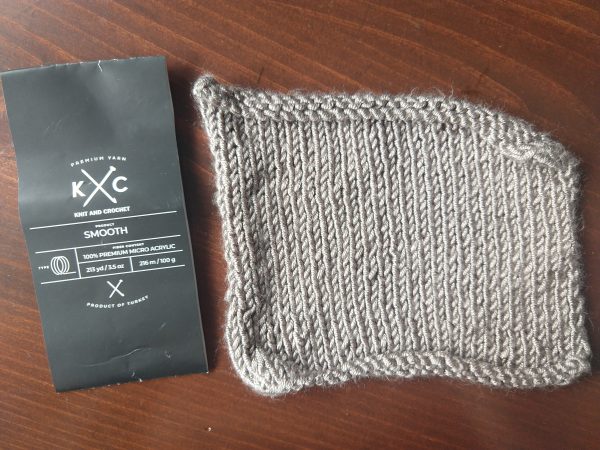 My Thoughts on Durable Yarn Thus Far
I honestly didn't expect to see so much variation after only five washes. But I am being incredibly hard on all these swatches to simulate as much wear and tear as I can. Perhaps I am doing too good a job?
I'm excited to see that anti-pilling yarns are holding up better than their counterparts. The higher prices are definitely worth it if this trend continues!
I'm intrigued that some of these yarns are more prone to wrinkling than others. At first I thought that these yarns must be getting tangled with my jeans or towels so they had no choice. But a few of these wrinkle very consistently from wash to wash. It is something to consider if you are wanting to machine wash and dry a garment in those yarns!
Stay tuned to see how all of these yarns fare at 10 weeks!
---
If you found this post helpful, please consider supporting my blog by buying yarn through one of the affiliate links below or by buying me a coffee on Ko-Fi!