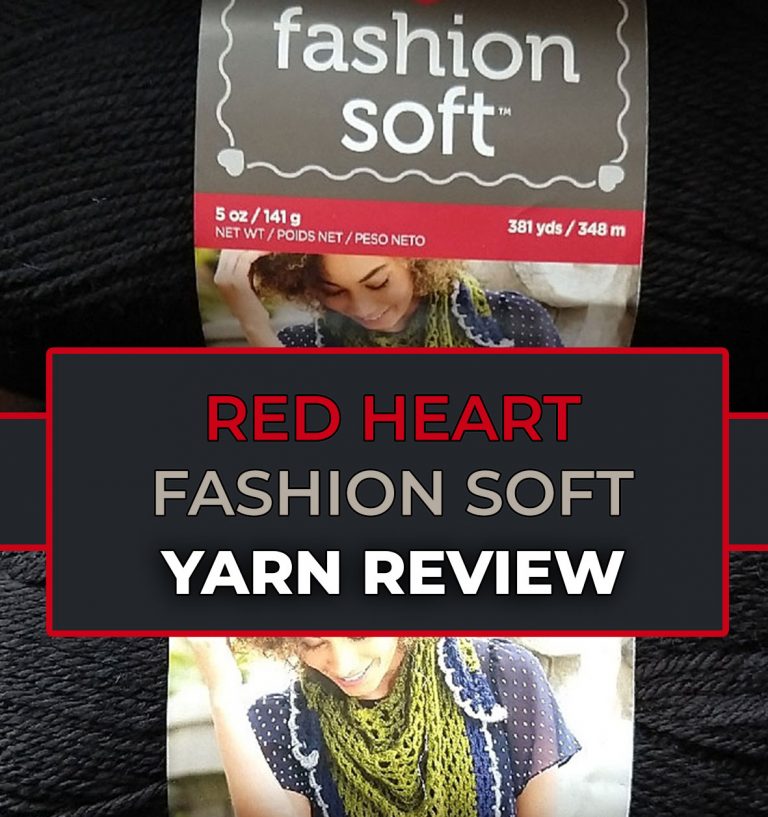 Red Heart Fashion Soft Review
Red Heart Fashion Soft Review
Today we bring you the Red Heart Fashion Soft review you've all been waiting for! Well, I doubt you've been gnashing at the teeth for it. But here it is anyway.
Yarn Availability & Workability
We don't have too much to say on either of these points, so we'll make it short and sweet. This yarn isn't the easiest to find these days and is only carried online by a handful of retailers.
As for workability, it didn't split. As long as my hands didn't get overly sweaty, I didn't get that plasticky squeak I hate so much about budget acrylics. If workability was my only criteria for reviewing this yarn, I would buy it again. But it's not, so read on!
Fashion Soft Yarn Wearability
I have a major complaint with this budget acrylic yarn. I do not like how it feels when I wear it. It is not scratchy and it is plenty soft, but it feels more suffocating than any other acrylic sweater I own. Obviously I've owned and worn plenty of acrylic sweaters over the years. After all, acrylic yarn is the material of choice for cheap sweaters sold by Walmart, Target, etc. I own some that are just as thick if not thicker, but I truly feel smothered by this sweater.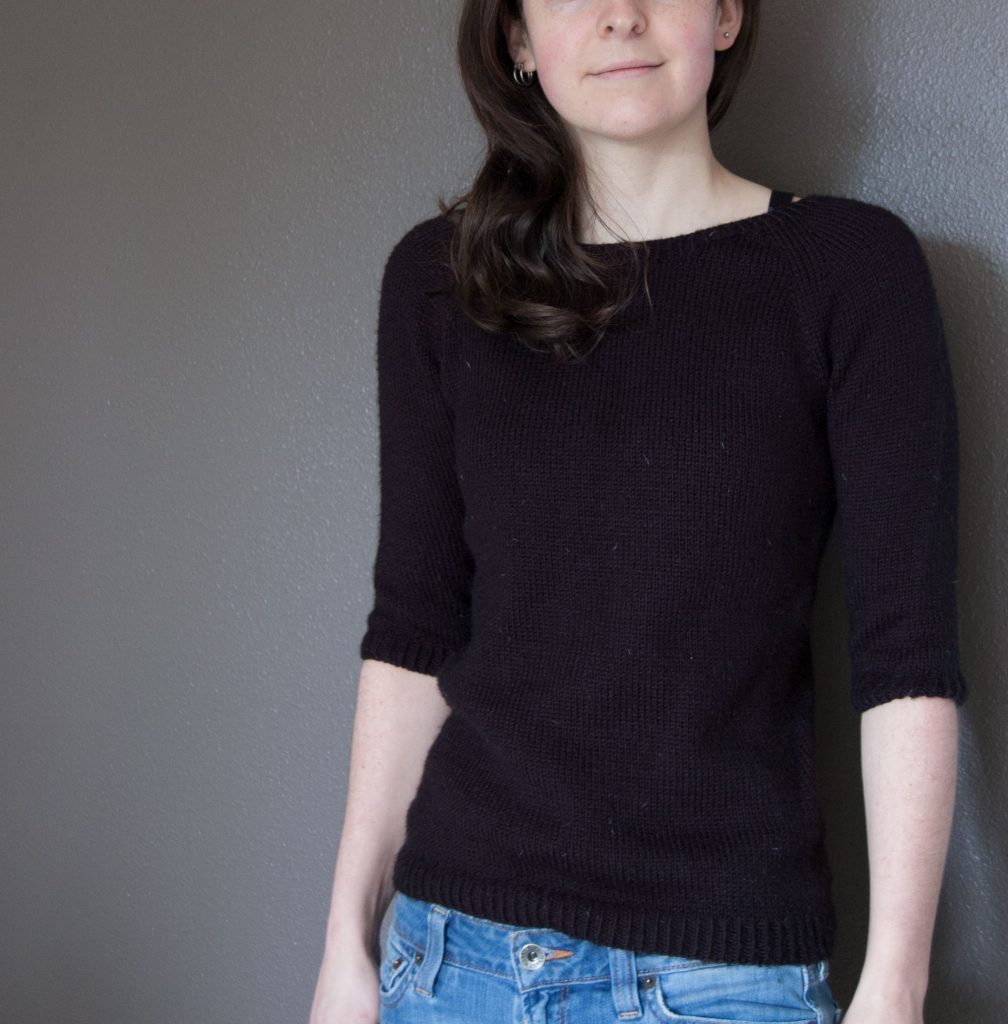 Once I start sweating, my skin begins to feel more irritated by this sweater than others. Red Heart Fashion Soft yarn is not an Oeko-Tex Standard 100 yarn. I imagine these effects I'm experiencing could be related to a chemical used during the manufacturing process. Obviously this is only a guess. I'm not an expert, and if anyone has any ideas why this particular acrylic would be so problematic for me, please contact us!
Red Heart Fashion Soft Yarn Durability
I used the black Fashion Soft I purchased from Herrschners to knit the Sperry Pullover pattern by Amy Miller. The project itself was a huge success. Being the lazy blogger that I am, the Sperry Sweater project post was written long after I'd completed the sweater. By the time the pictures were taken, the Fashion Soft had undergone several washings in a garment bag with my regular laundry. This includes your typical tumble in the dryer! You can see the fuzz beginning to appear, although the stitches are still clearly visible.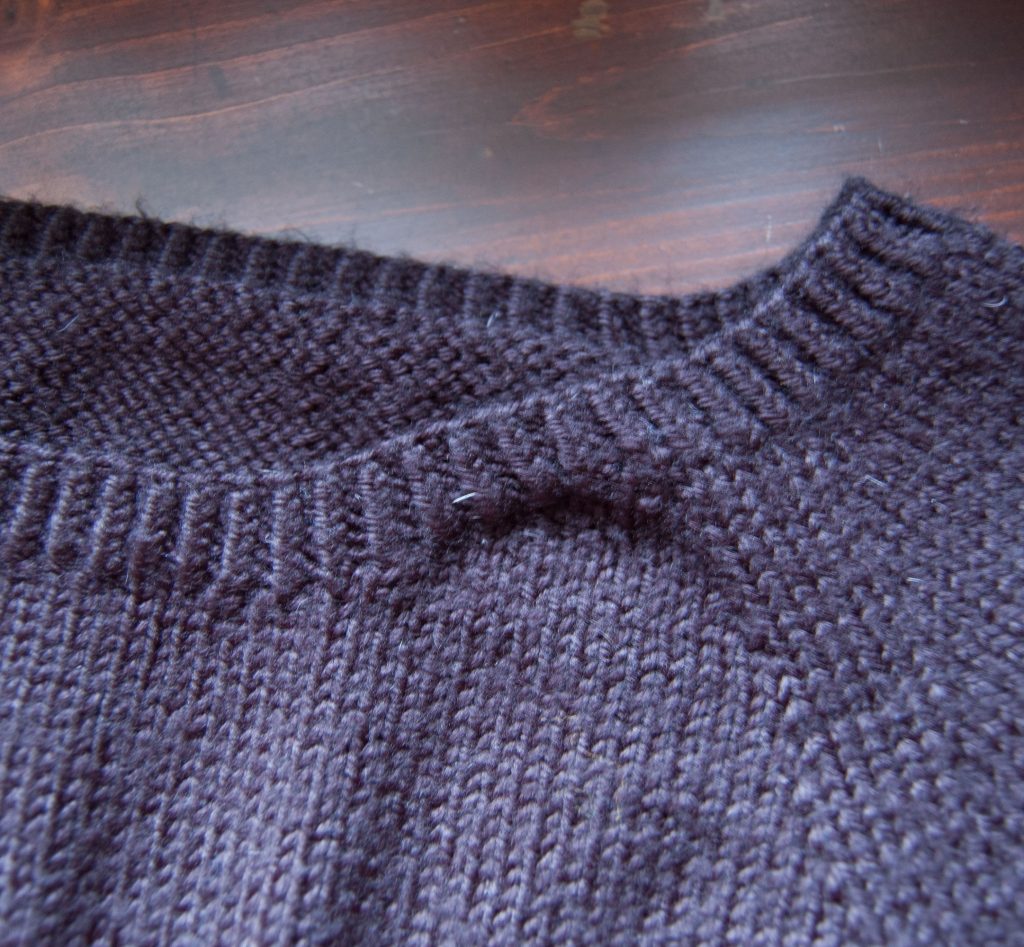 The amount of pilling this yarn produces can easily be taken care of with a razor or anti-pilling tool. Obviously anti-pilling yarns will be a step ahead of Red Heart's Fashion Soft, but overall this yarn is holding up well.
Our Final Red Heart Fashion Soft Review
With all of this in mind, I will label Red Heart Fashion Soft as a "Don't Buy", because I would not recommend it for babies or anyone with sensitive skin. And let's be honest, babies and kids are a large portion of who we create for – little booties, blankets, sweaters, etc. Having a yarn in your stash that has limitations on how you can use it is inconvenient.
Even though I don't recommend Red Heart Fashion Soft, I would encourage you to check out the Red Heart yarns that are Oeko-Tex Standard certified. They may be a reasonable alternative for your baby/kid projects. Of the yarns currently listed (Super Saver, Bunches of Hugs, Baby Hugs), I have only tried Super Saver. It has been over a decade since I have done so, and I will not personally vouch for any of these yarns.
In spite of being an affordable budget buy, I would recommend taking a pass on Red Heart Fashion Soft in favor of a different sport weigh acrylic.
---
Featured in this Post