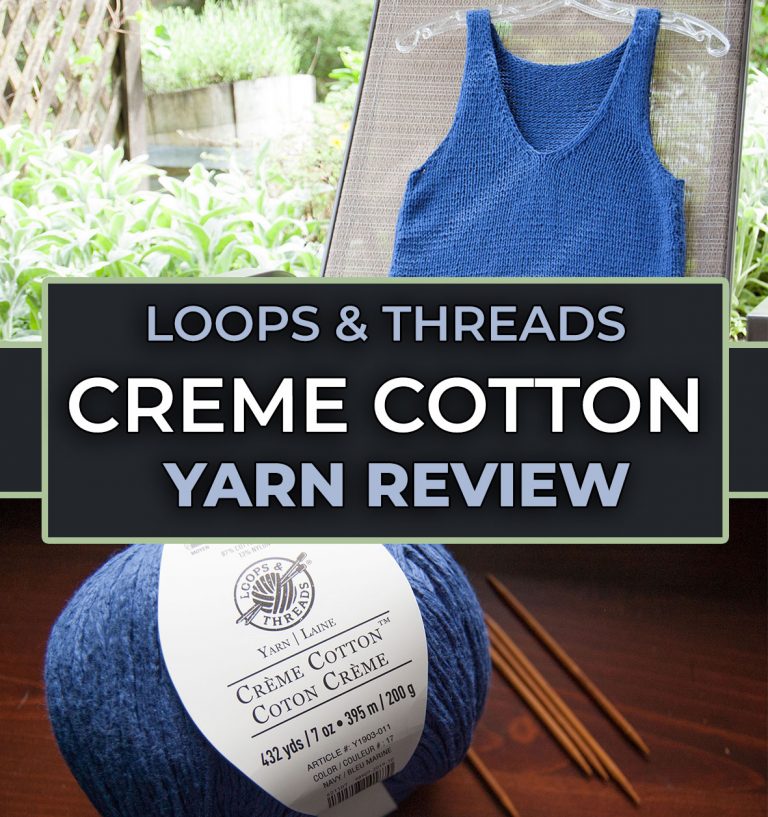 Loops & Threads Creme Cotton Yarn Review
Loops & Threads Creme Cotton Yarn Review
I see all you lurkers searching my blog for the Loops and Threads Creme Cotton yarn review. Thank you for your patience as I try and figure out how to speed up my yarn review process. Today your patience is being rewarded, for the Creme Cotton yarn review is finally here!
Availability of Creme Cotton
As with all Loops & Threads yarns, Creme Cotton is available exclusively at Michael's. You can buy it online or in store – entirely up to you and/or your state's stay at home order status!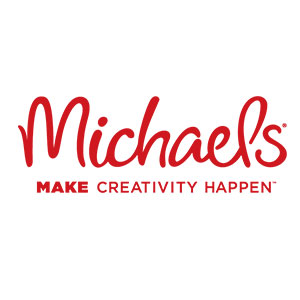 Workability of Creme Cotton
I won't sugar coat it. I really enjoyed working with the Creme Cotton yarn. It is much softer than your standard cotton yarn. Whether that is from the addition of the nylon or the "Fuzzy chain" construction, I cannot say. But it is not hard on the hands in any fashion.
Another benefit of the "Fuzzy chain" construction over a regular ply is that Creme Cotton does not split! I'm trying to become practiced at knitting without looking in order to increase my multi-tasking ability. Unfortunately this is very difficult to do with splitty yarns. If you're like me and looking for some good "knit without looking" practice, Creme Cotton is a great candidate!
Wearability of Creme Cotton
In both the purchase post and the project post, I mentioned how lightweight Creme Cotton is for an aran weight cotton yarn. I knit the Ginger Tank with my single 200g skein. The entire top was made with less than than the full skein so the entire garment only weighs about 6oz!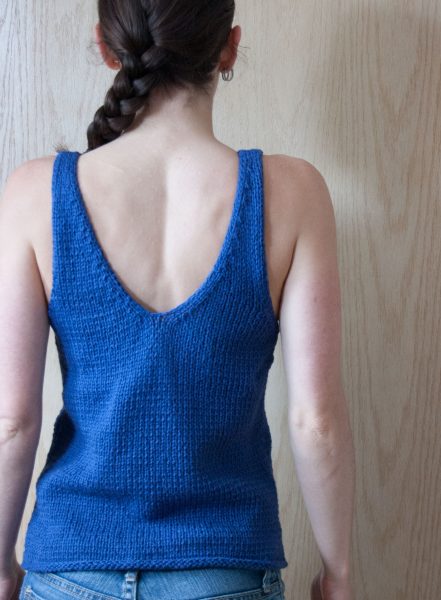 Although it is lightweight, the density of an aran weight yarn means that you can't quite feel the breeze through this top. On the hottest of summer days, a light wind can go a long way towards keeping cool. For this reason, I plan on reserving the Ginger top for spring and early summer. Your climate will likely have a big impact on your tolerance for how "airy" a top is or isn't. In the Seattle humidity I find just about everything feels suffocating at a certain point.
Durability of Creme Cotton
In an attempt to speed up my yarn review process, you may have noticed I started swatching before I even write my first post about the yarn. Instead of waiting for a project to be finished in order to wash and evaluate yarn durability, I now start throwing my swatches in the wash every week.
I've mentioned previously that Loops & Threads Creme Cotton is hand wash, dry flat. Cotton is usually quite durable so this felt odd to me! I wanted to run my swatch through the washer and dryer like any old value acrylic to see what exactly would happen.
Well, the verdict is that Creme Cotton will shrink in the dryer. Not a lot, but it does. This isn't surprising. Cotton is known for it's ability to shrink in the wash. But it is easy to forget when so many cottons are now pre-shrunk before they reach consumers.
Definitely Hand Wash, Dry Flat!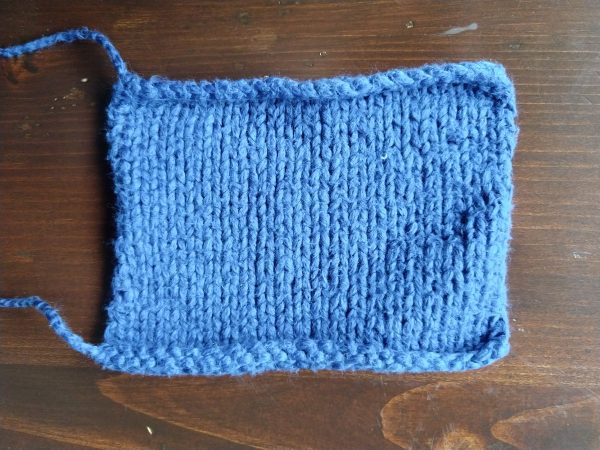 I was a little late to the game with Creme Cotton, but it's been through 8 wash and dry cycles now. It roams free, mingling with my socks and underwear, and is NOT confined to a garment bag. Aka, this is my college kid laundry test that treats a swatch the way your teenage son will treat all his clothes during his freshman year. Assuming he washes them at all?
After only 8 washes, Creme Cotton is starting to show signs of wear that took over a year to show up on my Lion Brand 24/7 Cotton hand towel. This is EXACTLY why the yarn is designated as a hand wash and dry flat yarn. If you're willing to put in the work to care for this yarn correctly, I'm sure you will get a good life out it. But if you are not, can't say I didn't warn you!
Conclusion – Should you buy Loops and Threads Creme Cotton?
If I had to make a recommendation as to buy or not to buy….. I would say it entirely depends on your tolerance for high maintenance laundry. Only in the last few years have I even bothered separating a items that shouldn't go in the dryer. I joke about college kids who can't handle anything beyond moving clothes from the washer to the dryer, but I am very guilty of this laundry sin.
Knitting is forcing me to learn more about how to properly care for a wide variety of garments. Unfortunately Creme Cotton is one of those that will require extra care to elongate the life of your knits. Will you try Loops & Threads Creme Cotton yarn? Show us your projects on Instagram by mentioning @thebudgetyarnreviews in your post!
---
Featured in this Post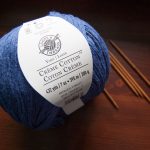 You can buy Creme Cotton at your local Michael's or online at Michaels.com. I knit a vintage 2002 summer tank in this yarn, but it would be great for a wide variety of spring knits!