Lion Brand Superwash Merino Yarn Review
Lion Brand Superwash Merino Yarn Review
I get so excited about finding a new yarn to try that I forget it is just as exciting to use a yarn you know you love. I've used Lion Brand Superwash Merino in my Leaves Begin to Fall hat and some socks for my Italian Greyhound to wear under her booties when it's cold. I'm trilled to share my Superwash Merino yarn review because I love this budget friendly yarn.
Superwash Merino Yarn Availability
The two cons of Lion Brand Superwash Merino is that 1) it's only available online and 2) the limited number of colors.
The colorways in general are a point of complaint. Some of their color choices are just…. odd. Why would you offer a color like Acid Green instead of adding a good rusty orange to the collection? I think cayenne is an attempt to come close, but that is really more red as far as I can tell. When I purchased their mustardy-yellow, I felt it had some unusual undertones that felt like more of a 70's mustard than the more modern shades we're seeing in fashion today.
Play it safe when selecting colors online.
Superwash Merino Yarn Workability
Superwash Merino was a pleasure to work with, both during leaves begin to fall, my Kodiak Cowl and my dogs socks. It's very springy and easy to work with, rarely – if ever – splitting on me. Working on small objects like socks can be really annoying with a bad yarn. Not only do negative traits like splitting become amplified, but tight knitting begins to feel even tighter. I completed all four of my dogs socks without once feeling frustrated with the tightness of my stitches (and yes, I knit tightly) or working with it at such a small gauge.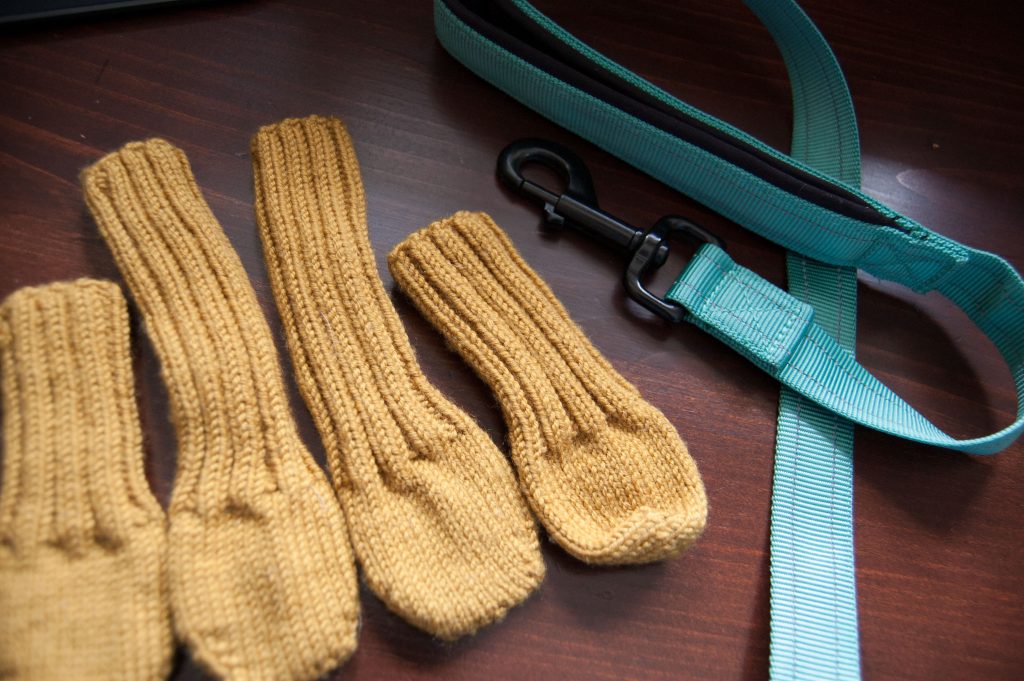 Superwash Merino Yarn Wearability
Many people assume that wool yarn is usually scratchy, but that is far from the case with the Lion Brand Superwash Merino. I've been wearing my As Leaves Begin to Fall Hat every day the last two cold seasons and it has never once giving me the hint of an itch. It is soft and comfortable, keeping me warm in Seattle's coldest 20 degree days. And as someone who grew up with below zero winter days in the midwest, that cold humidity is so piercing it might as well be below zero some days!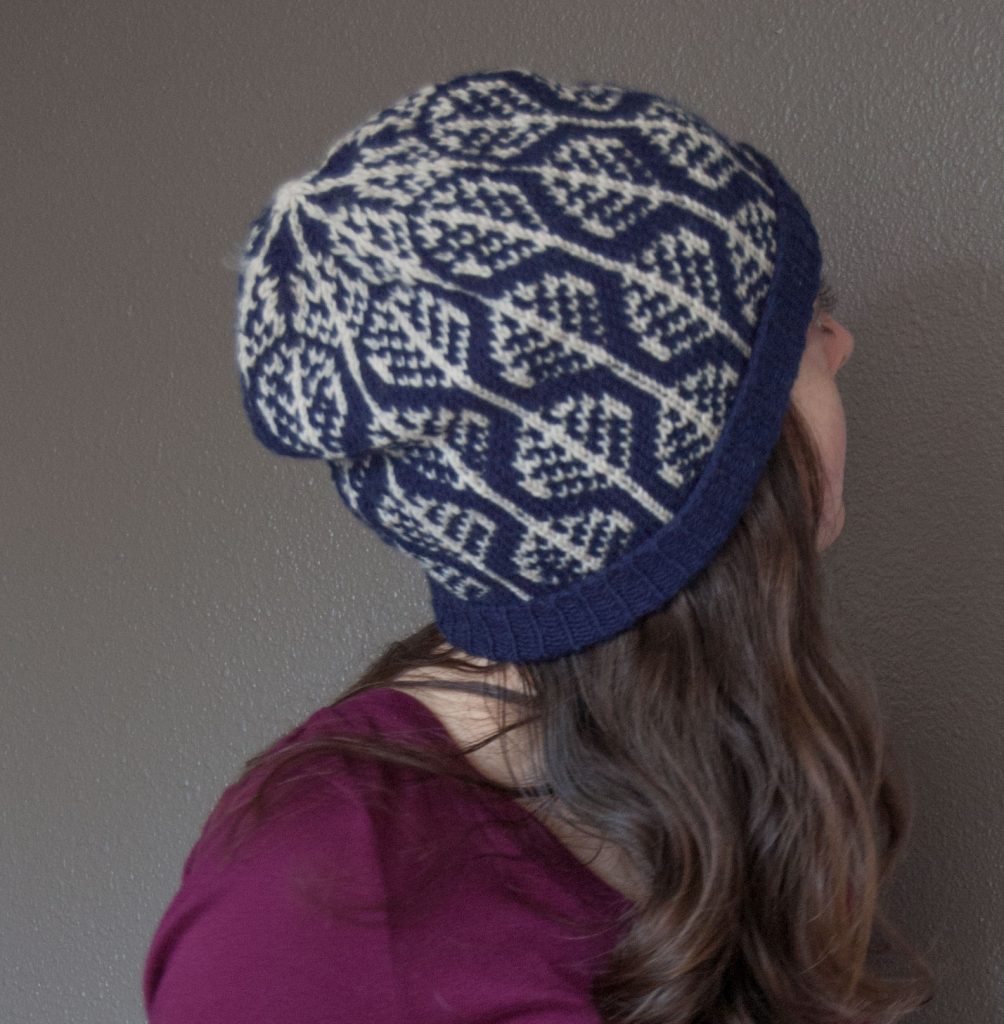 Superwash Merino Yarn Durability
My disclaimer at this point is that I have not machine washed or dried either of these items. The yarn claims to be machine wash & dry flat (it is superwash after all), but I have only hand washed these items to date. I plan to test the machine washing aspect myself before committing to making anything larger than a scarf with this yarn, but other Ravelry users have said they wash this yarn all the time and it holds up just fine.
Superwash Merino Yarn Verdict
I would rank this as a Buy Again solely based on my experience working with it, but I have to also provide props for how well the projects have held up thus far. Both projects were completed over a year ago and are showing minimal signs of wear.
With 4.3 out of 5 stars and my own personal testament to how wonderful this yarn is, don't be afraid of purchasing this amazing budget superwash merino yarn for your next project.
A final note about finding yarns you love…
Being familiar with a yarn allows you to focus on your next project in a whole new way. You still can't skip swatching and checking your gauge, but it can inform your pattern selection for better results. Got a yarn you know always has great stitch definition? You'll be confident it's the right choice for that eye catching sweater — every cable will be as defined as you wish your chin still was.
---
Featured in this Post