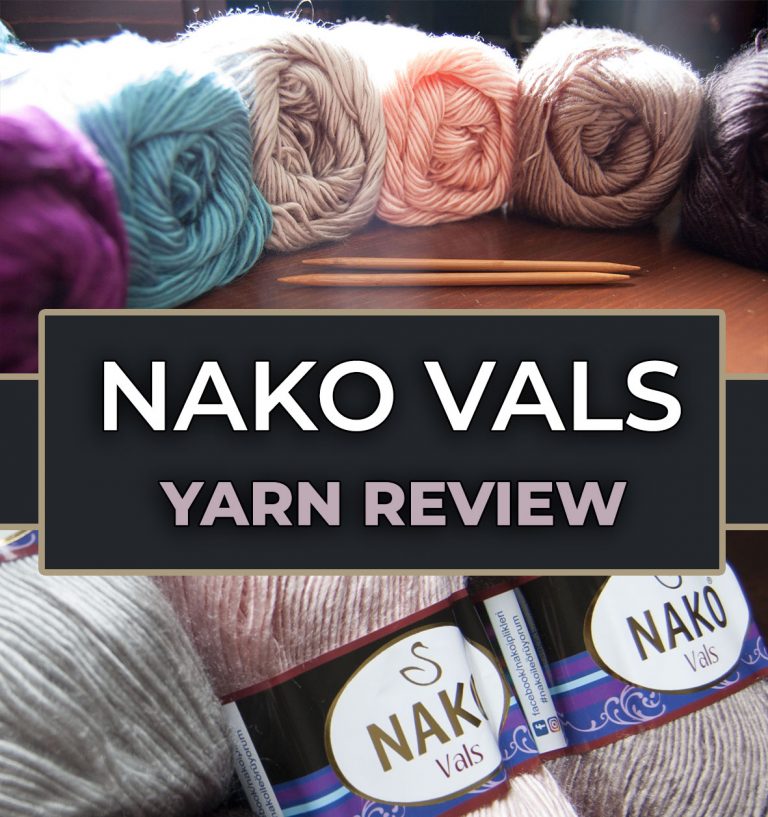 Nako Vals Review
Nako Vals Review
I am very excited for today's review! I believe it is going to be an excellent example of how the average yarn review fails to accurately depict most yarns. If you look at the Nako Vals Lightweight consumer ratings on Joann.com, the opinions are very mixed and it's hard to know what to think. To buy or not to buy? This Nako Vals review will help you decide.
As an experienced maker who has tried many types of yarn, I hope the following yarn review will help you in your purchase decision! If nothing else, it'll provide a little insight on what to expect from roving yarn.
Nako Vals Lightweight Availability
Nako is a Turkish yarn brand. Vals is the standard name for this particular yarn. It is only the Joann website that calls this yarn "Vals Lightweight", as an indicator of the lighter-than-worsted weight of the yarn.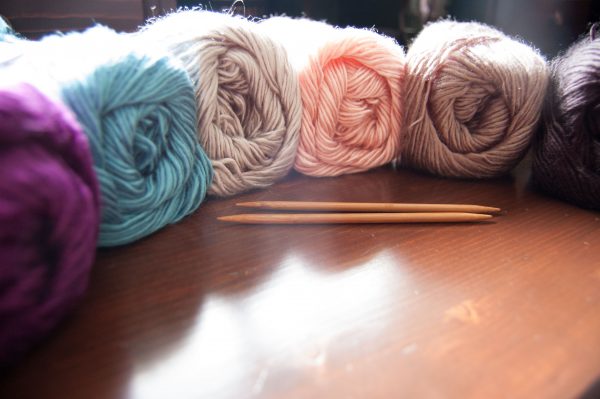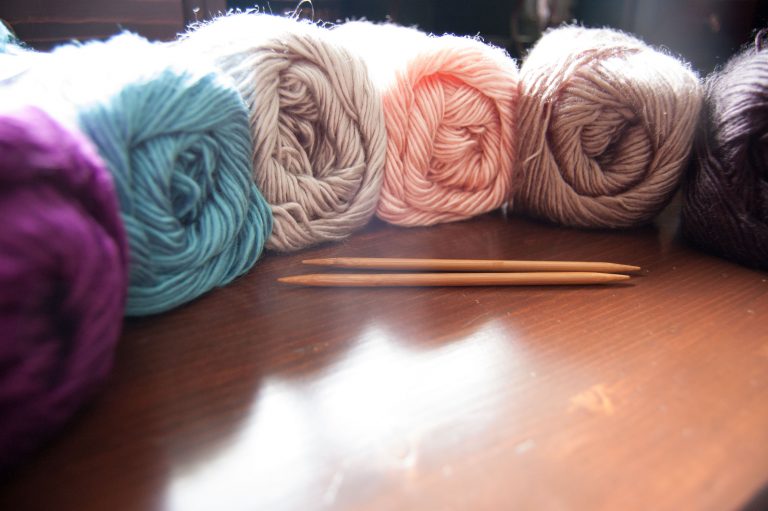 Nako Vals is most easily found at Joann, who started carrying the yarn earlier this year.
Workability of Vals Yarn
If you look at a "bad" Nako Vals review at Joann, you'll see comments about the yarn "splits easily when knit". If you've never worked with a roving yarn before, it can be a bit difficult your first time around.
A large part of the workability comes down your tools and working style. A roving yarn will be easier for an English style knitter or "thrower" than a continental "picker". As a continental knitter, I did find that I had to slow down a bit to work with Nako Vals. But having sharp tips on my needle needles made a huge difference in how well this yarn knit. I experienced little to no splitting. It was MUCH better than a $13 roving yarn I worked with last summer (on the exact same needles too). Vals fuzzed less too.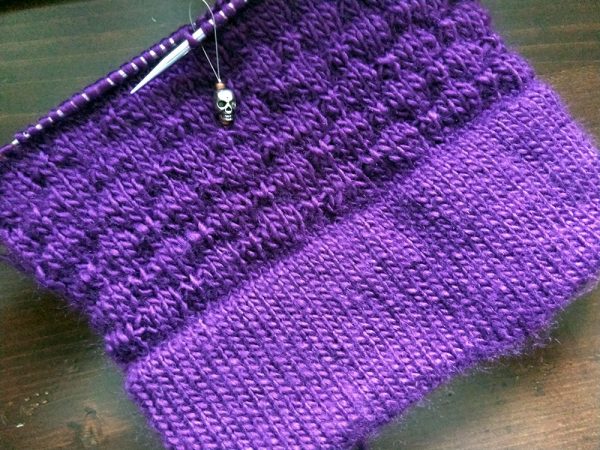 Overall, I would rate Nako Vals as a workable yarn, as long as you don't have to do much frogging or perform any complicated stitch patterns. Initially I tried a pattern with a K3Tog and realized it was impossible to do with Vals. Thus, I designed a hat pattern with K2Tog instead. I frogged multiple times throughout the pattern development. The extra beating showed and the yarn started to mat together after the third attempt.
Wearability of Nako Vals
As I mentioned above, I designed a hat knitting pattern using Nako Vals. My design included a double brim knit on size 6 needles for a pretty dense fabric. At this gauge, Nako Vals loses the softness that you feel in the skein. The rest of my hat was knit more loosely on size 7 needles and felt much softer.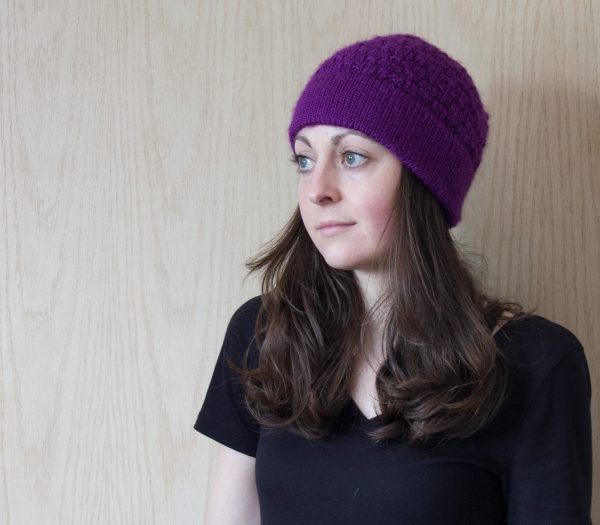 When I finally wore the hat, I was really surprised that Vals, an 100% acrylic yarn, made my forehead itch! Itching can be caused by chemicals left over from the production process, but this could have been the dense stitching combined with the roving ply as well.
Durability of Nako Vals Yarn
Many Joann reviewers mentioned that the yarn is "poorly spun", and some said they would like the yarn if it was spun tightly.
Nako Vals is a single ply roving yarn. Roving yarns are intended to have a looser ply and there will not be multiple plies. You cannot expect it to look, feel or behave like many of the other yarns you'll find at Joann. But that is part of the charm with a yarn like Vals! You won't find high stitch definition, but you will get beautiful halos.
A few reviewers mentioned variations in the thickness of the yarn. Small variations in thickness is very normal for a roving yarn. In the skeins that I purchased, I didn't notice any variation out of the ordinary.
An important item to note is that ALL roving yarns have poor resistance to abrasion. The process of plying yarn strengthens it for additional durability. The lack of additional plies is why Vals (and other roving yarns) can be torn if you are too rough. If your yarn bowl has a rough edge or your project bag has a zippered edge, using it to hold your roving yarn may introduce snags and increase fuzzing.
An additional note on washability
I knit a swatch of Vals and have run it through (6) wash and dry cycles thus far. All my swatches mingle with my socks and underwear like beasts in the wild. They are not contained to a garment bag, and they experience the maximum amount of wash abrasion possible. I am now doing this with all yarns, regardless of care instructions, to see how they hold up. I will continue to update this count and the corresponding photo as time goes on (I will stop when I reach 15 washes).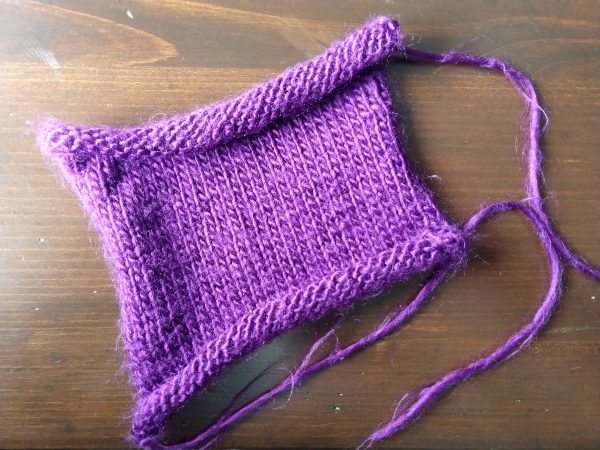 Nako Vals is safe for machine washing, but you must lay flat to dry. Honestly, it has held up in the wash cycles much better than I expected it to thus far! The halo is still soft and it's primarily the unwoven ends are really showing wear. Just like plies strengthen a yarn, a yarn will also be stronger when knit or crocheted. Your entire project will wear better than just the free ends.
Should you buy Nako Vals Yarn?
Let's address why you WOULD buy Nako Vals, rather than why you SHOULD.
For every bad Nako Vals review on Joann, there was a good review from someone who loved this yarn. I think the difference between these two distinct sets of makers had entirely to do with their expectations for a roving yarn.
It is true that Nako Vals isn't the most amazing yarn that a $5 price point can buy. But if you look at the available 100% acrylic roving yarns, you will see that most acrylic yarns adopting this style are gradient yarns – Lion Brand Landscapes, Red Heart Unforgettable, Soho Lively, etc. Where are the solid color offerings? Nako Vals fills a gap in yarn selection at Joann by offering solid color roving yarn in gorgeous colorways.
Nako Vals Review Recommendations
One Joann reviewer said they were a beginner and chose this yarn for practicing and learning crochet. I would not advise any roving yarn for a beginning maker! It will be easiest to learn with very tightly plied 4 ply yarn or a cable plied yarn.
I would recommend buying Vals if 1) you need acrylic yarn and 2) you want to get the roving look without the crazy rainbow colors. It would be best in light use items such as hats or cowls. Blankets or garments are not going to be the best use of this yarn. Baby and kid items would be completely out of the question in my mind! I also would not pay the full $5 for Vals. At a sale price of $3.00 or less, Nako Vals is an amazing buy worth trying!
I have bought a total of 7 skeins of Vals at sale prices. I knew that at $3/skein it wasn't going to be the holy grail of yarn, and I understood what the pros and cons of roving yarn typically are. As a result, I have no regrets.
---
Featured in this Post