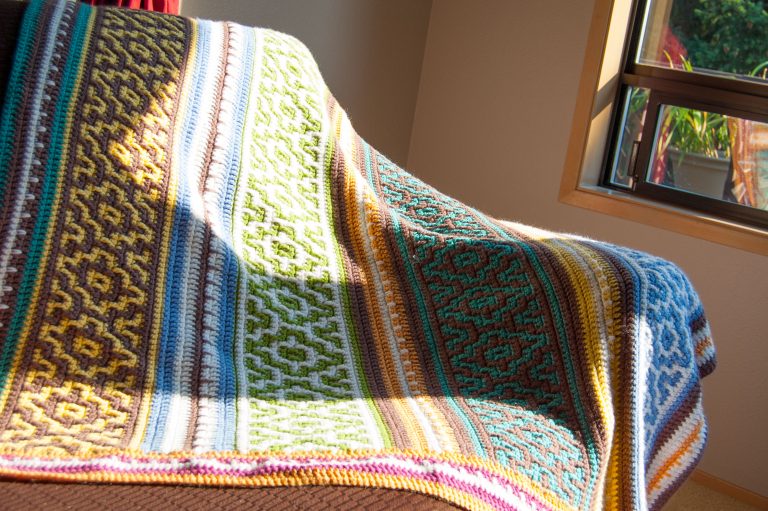 The Colorful Nya Mosaic Crochet Blanket
The Colorful Nya Mosaic Crochet Blanket
In case you haven't noticed, I don't have many crochet projects posted on this blog. I've been crocheting for the last twenty-odd years. But knitting stole my heart a few years ago, and I rarely go back. But when I do go back, I make blankets! Recently I stumbled upon an amazing crochet blanket pattern I just had to try — the Nya Mosaic crochet blanket by Tatsiana Kupryianchyk. You can find a link to the pattern at the bottom of today's post!
About the Nya Mosaic Crochet Blanket Pattern
The Nya Mosaic Blanket pattern is one of those amazing crochet patterns that is way easier than it looks — more on that below! This pattern is available for free on the Lilla Björn Crochet blog. Or you can buy a nicely formatted PDF version on LoveCrafts.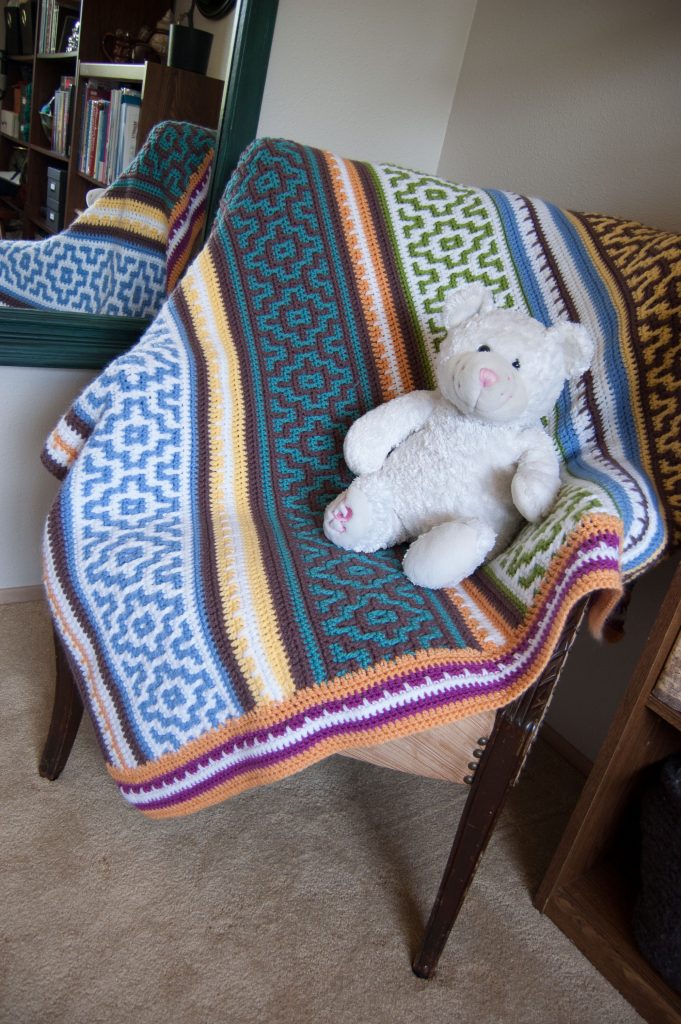 I'm usually one of those people that always takes the free option when available. But I'm also very organized! The blog version of the pattern is written in two languages and will consume your printer ink. And there is so much information in this pattern that trying to read from a phone or tablet felt too cramped to me.
In the end I chose to buy the pattern from LoveCrafts and I am so glad I did. The free directions on the blog will be suitable in most cases, but the PDF version has helpful notes and a picture tutorial that are very useful. When I saw the full pattern was less than $2 on LoveCrafts, I knew I couldn't go wrong buying the full version.
Basic Stitches Can Create Special Looks
Would you believe that this crochet pattern uses only one color of yarn per row? Although the Nya Mosaic blanket pattern looks crazy complicated, it's actually shockingly simple! This pattern's secret is the use of the "mosaic crochet" technique that uses chains to "skip" stitches.
All crocheters start by learning to chain and single crochet. Eventually you learn to double crochet and maybe even triple crochet if you're adventurous. But if you're dying to crochet Nya, all you need to know are the first three.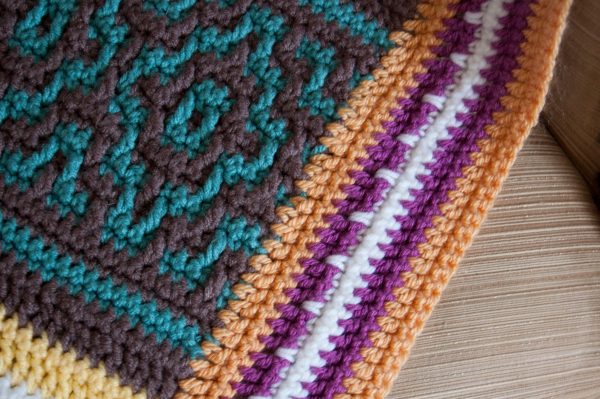 As you work the rows back and forth, you skip a double crochet here and there by chaining two. The chains allow space for a double crochet in the following row (with a second color) to be stitched into the row below. The chained space reduces bulk and creates a nice space for the double crochets to rest. This combination of steps create the beautiful mosaic design that is way easier than it looks!
My Budget Acrylic Yarn Smorgasbord Disappeared
Thanks to the Ultimate Acrylic Yarn Comparison, I had a very wide selection of acrylic yarns in lots of different colors. Additionally, I had many random partial skeins that I'd been holding onto for over a decade. I carefully weighed all my skeins to try see which ones had enough yardage for this project. I was able to use up many "mystery" acrylics as well as Red Heart Super Saver, Paintbox Simply Aran, Premier Everyday Basix and Lion Brand Basic Stitch Premium!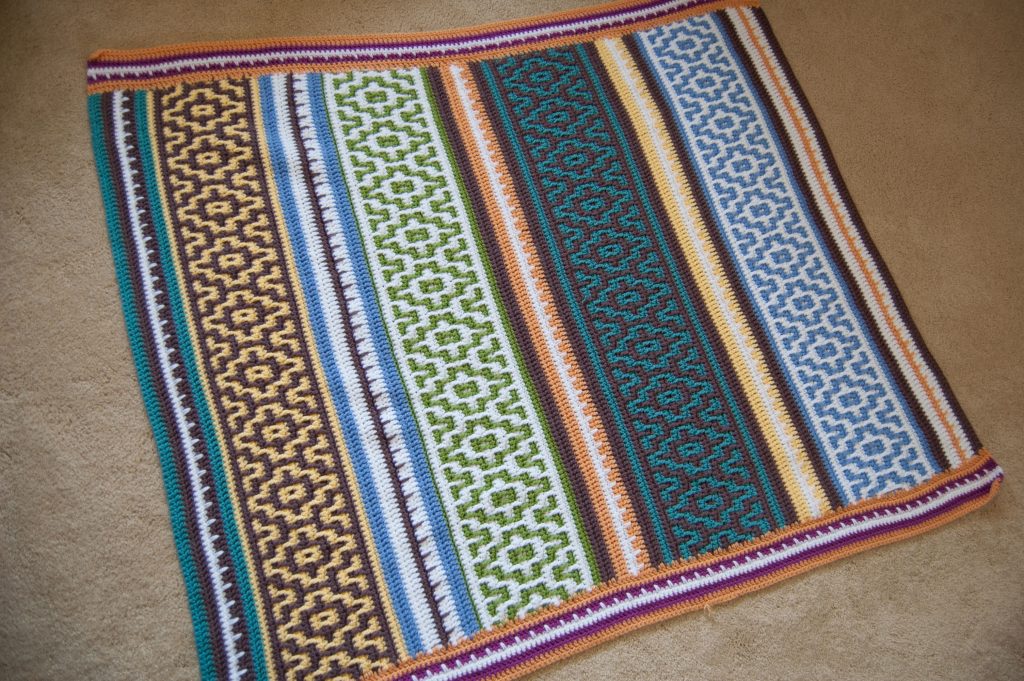 You probably can't tell from the pictures, but these yarns ranged from light worsted to aran weight. I had to be very careful about which yarns I paired together so the difference was not too obvious! My blanket is a testament to how well this pattern can help you with your stash busting. In total I used:
Have you ever tried mosaic knitting? Share your favorite patterns in the Budget Yarnaholics group on Facebook. The group is VERY slowly gaining members, so please join and help us get some discussion going!
---
Featured in this Post